Last year, countless floral arrangements imparted lots of color to the former Postal Service logistics facility. There were no fewer than 36,000 flowers in the Conference Hall alone. Once again this year, we're bringing in foliage to take the edge off POSTCITY's austere, industrial style. And to do it, we're bringing in the pros from Linz's Municipal Gardens. In fact, they're already on the job caring for the tiny seedlings that will adorn these grey halls in September.
Instead of red, blue and yellow blossoms, this year's plants will have more subdued hues—oats, wheat and corn are being cultivated for the festival. So we went on an outing to Linz's Municipal Gardens and had a look around.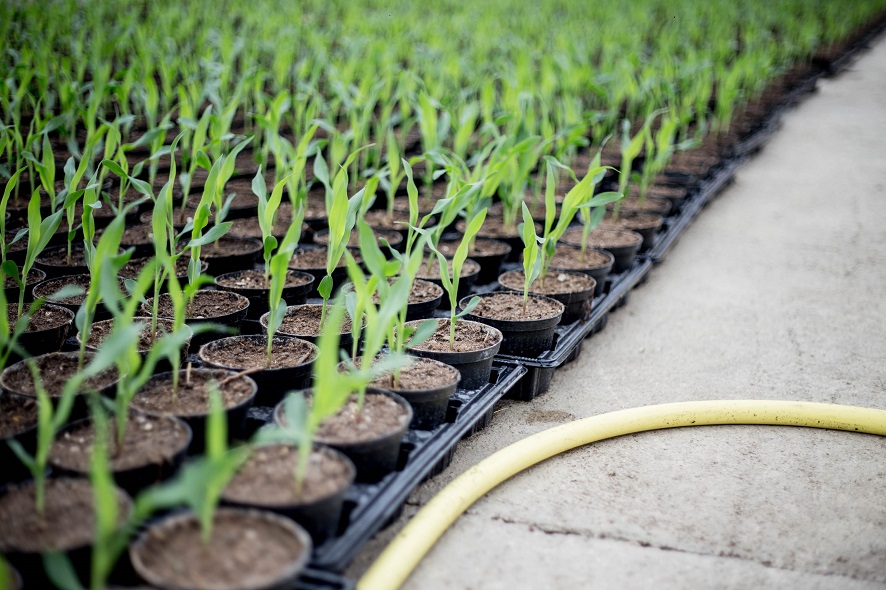 Credit: Vanessa Graf
This week-old corn's nowhere near as high as an elephant's eye.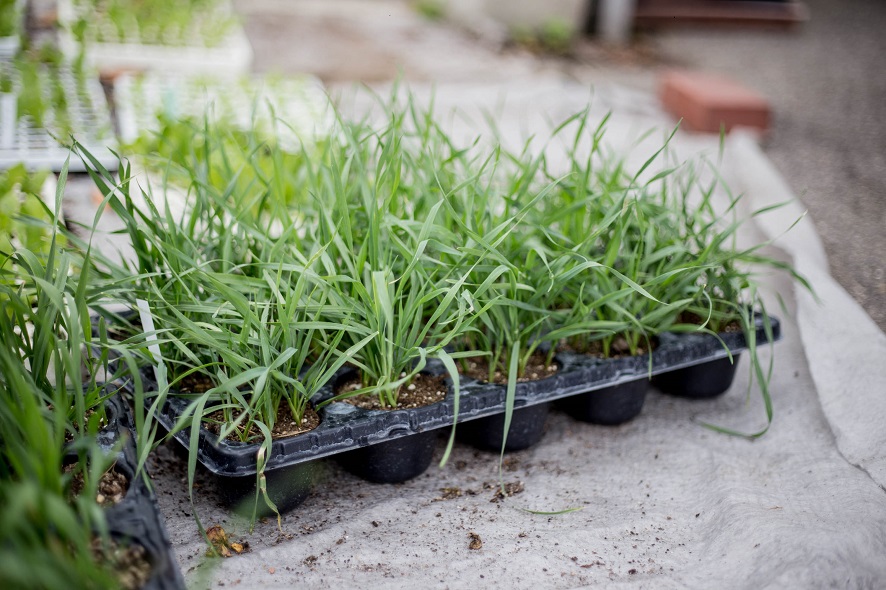 Credit: Vanessa Graf
The first oat & wheat sprouts are a bit more developed; they were sown two weeks before.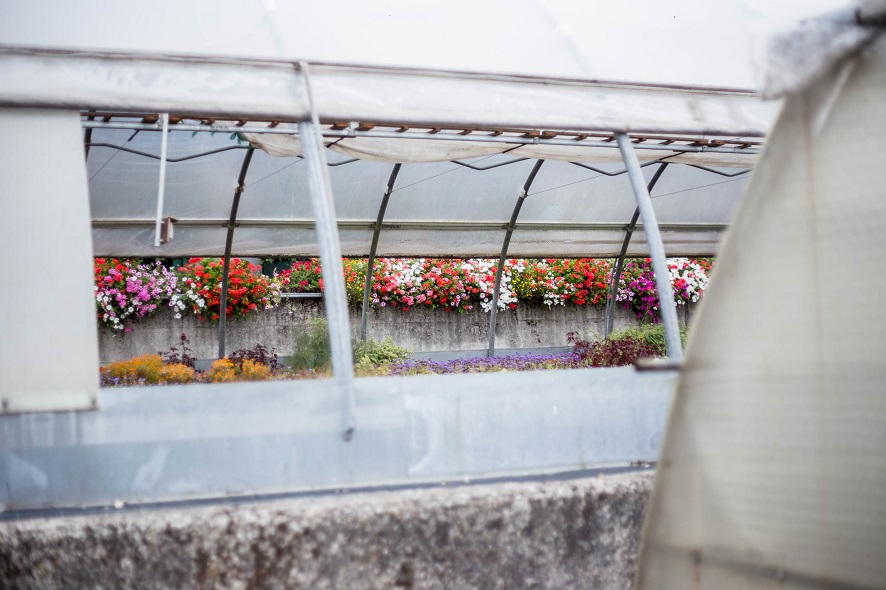 Credit: Vanessa Graf
In the adjacent greenhouse, flowers are exploding with color …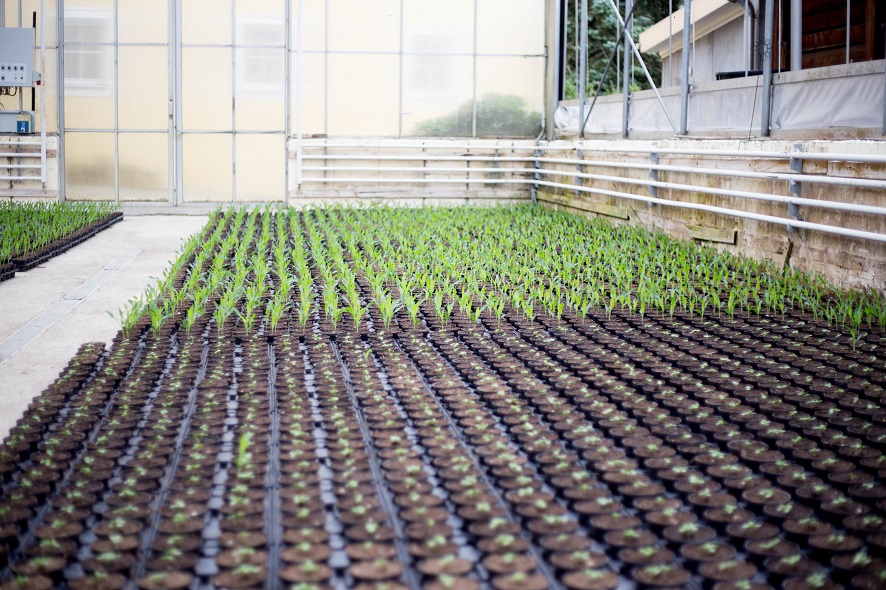 Credit: Vanessa Graf
… but Ars Electronica's crop still has a lot of growing to do.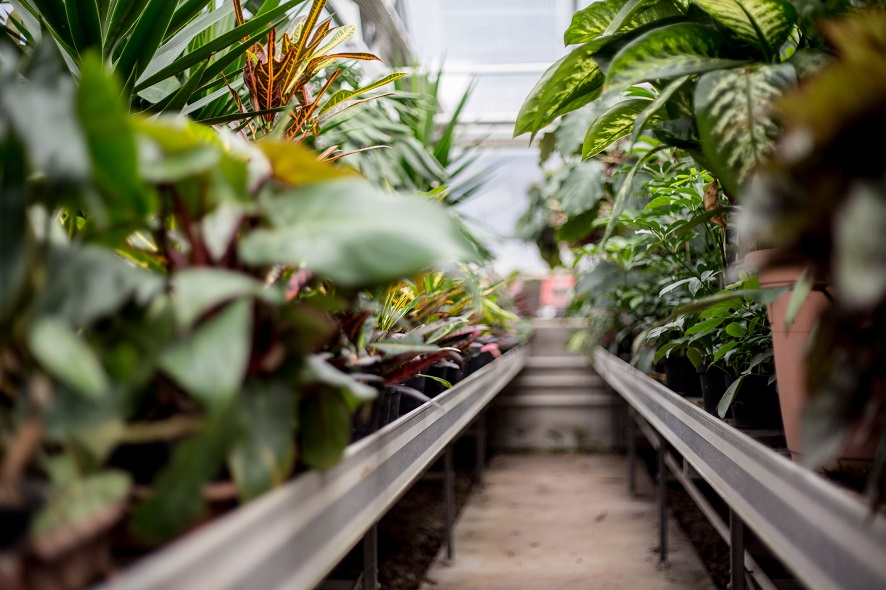 Credit: Vanessa Graf
Over in the big greenhouse, the cultivation is quite a bit more intense.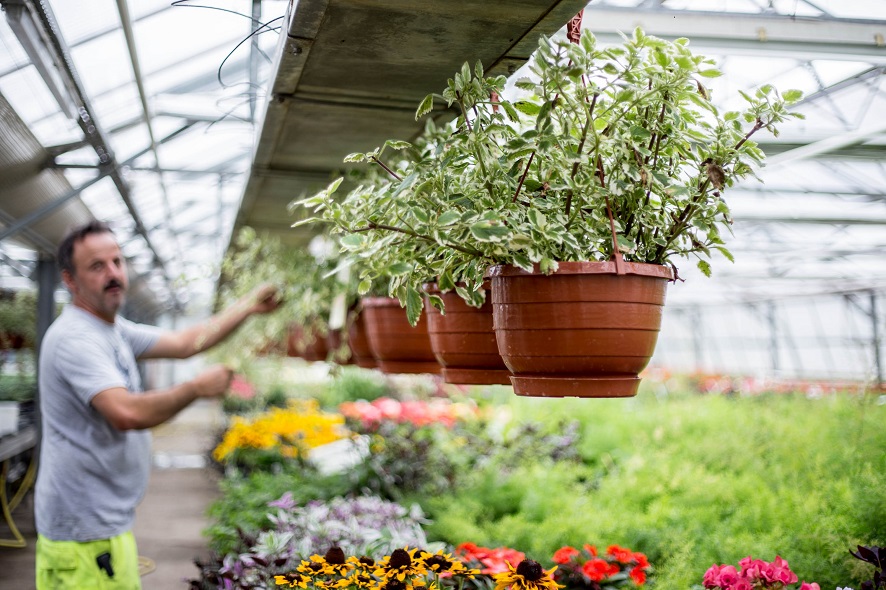 Credit: Vanessa Graf
Rows of hanging baskets full of fragrant Plectranthus coleoides (Elfengold, "the gold of elves", in German) will also adorn POSTCITY this year.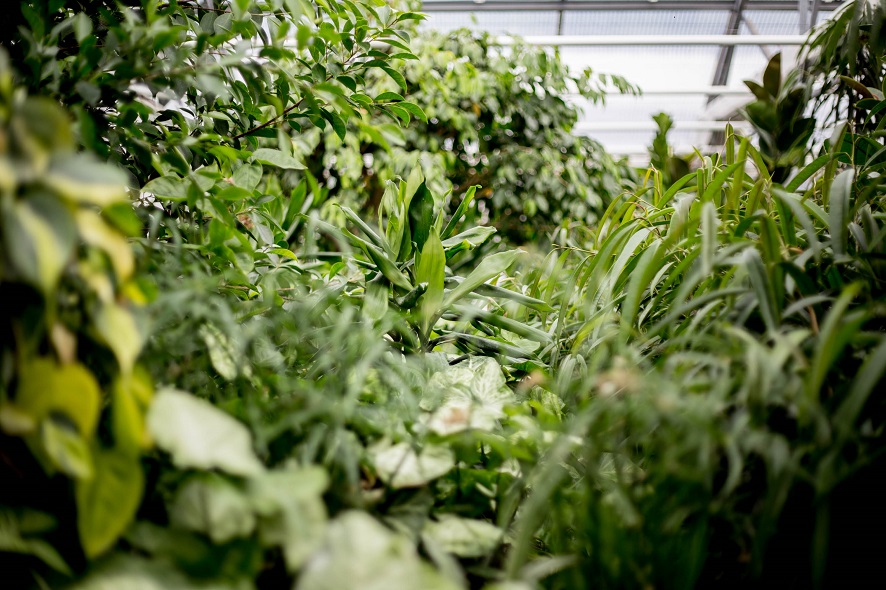 Credit: Vanessa Graf
Makes you wonder if the 2017 Ars Electronica Festival is going to be this green?
Find out for yourself! The Ars Electronica Festival is set for September 7-11, 2017 in POSTCITY Linz. To learn more about the festival, follow us on Facebook, Twitter, Instagram et al., subscribe to our newsletter and check out our website at https://ars.electronica.art/ai/en/.