The metal sculptures on Donaulände formed the centerpiece of "Deep Space LIVE: Forum Metall Linz – 40 Years / 1977–2017." These artworks collectively entitled Forum Metall turned 40 last year; accordingly, this event in Ars Electronica juxtaposed historical photographs from the opening in 1977 to recent images of the works. Rounding out this delightful evening were initiator Helmuth Gsöllpointner's amusing anecdotes and interesting background info. We had a chance to chat with him afterwards.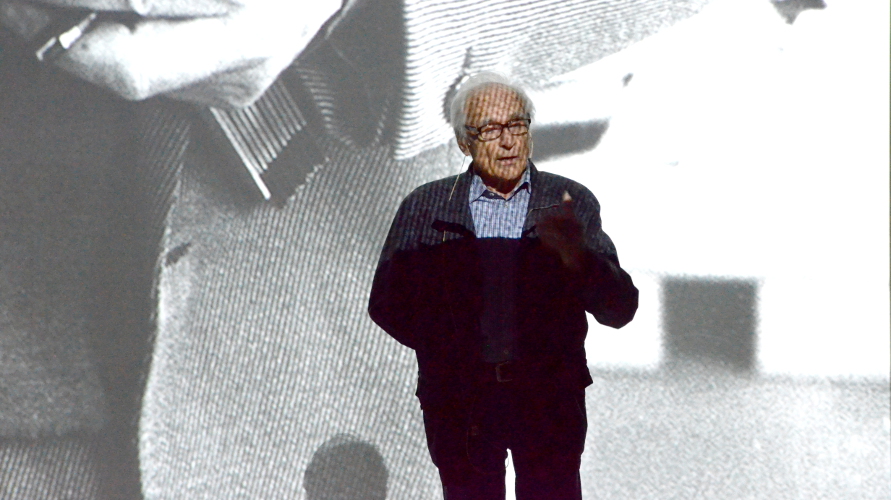 Credit: Magdalena Sick-Leitner
In 1977, as chancellor of Linz Art University, you were one of the initiators of Forum Metall. What was the intention behind it?
Helmuth Gsöllpointner: The essential impetus was the desire on the part of the administration of an art school—one that, in 1973, had only recently been elevated to the status of a full-fledged university—to establish a high-profile identity for this institution and thereby position it on the international art scene. And, of course, only consummate artistic excellence would do in this endeavor, so we invited internationally renowned artists to execute works in Linz. All the sculptures were fabricated either here in Linz or in nearby Steyr, transported to Donaulände, and completed on site. In fact, several of my students contributed hands-on support to the artists in going about this effort, and a few of them even went on to work closely together with the artists themselves, which I found particularly gratifying.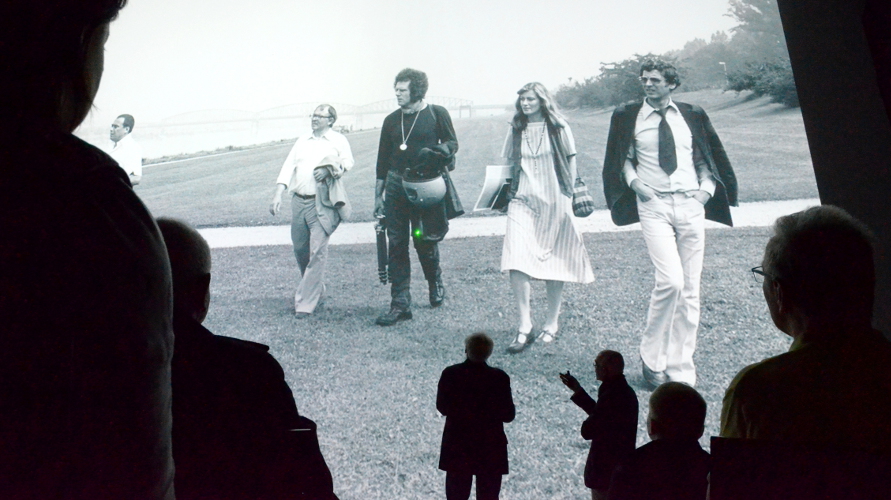 Credit: Magdalena Sick-Leitner
The original plan was for the exhibition to run for two years, and now Forum Metall is celebrating its 40th anniversary. Did you imagine success to this extent? Was this foreseeable in 1977?
Helmuth Gsöllpointner: At the very inception, there were already many individuals calling for Forum Metall to be augmented on an annual basis—and I was by no means averse to this proposal. But then I wanted to prioritize the subject of design, and we produced a large-scale exhibition entitled Forum Design, which made a much bigger impact internationally. Throughout Europe and in Japan and America—Forum Design was known worldwide. That was really a major international success.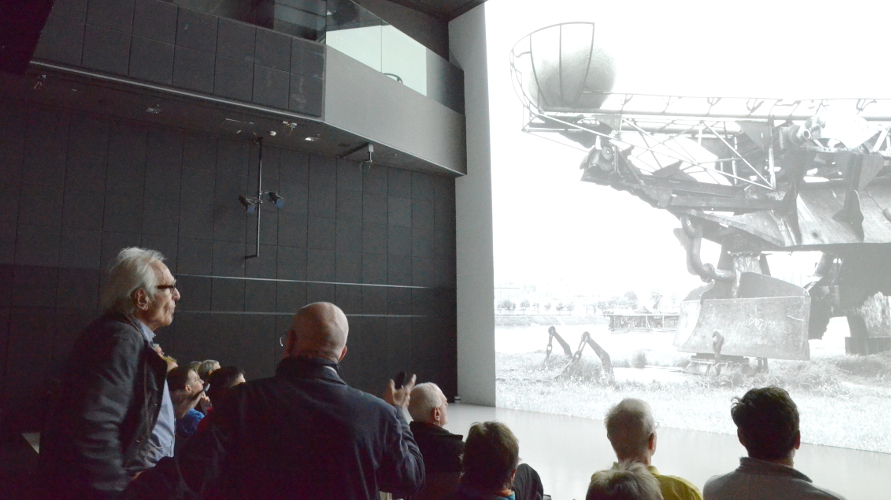 Credit: Magdalena Sick-Leitner
Linz long had a reputation as a smoky iron & steel metropolis, thanks to its largest employer, the steel mills of VOEST Alpine AG. How have things changed since then?
Helmuth Gsöllpointner: There was a concerted effort over the course of many years to nurture cultural life in the City of Linz. The founding of the musical theater, the LENTOS Art Museum, the Ars Electronica Center and many other facilities contributed to this. But I always said—as did then-Mayor Franz Hillinger—that Linz would remain a steel town. Linz is City of Steel with culture. In my view, that's the perfect epithet for this town, a designation that succinctly captures its self-image.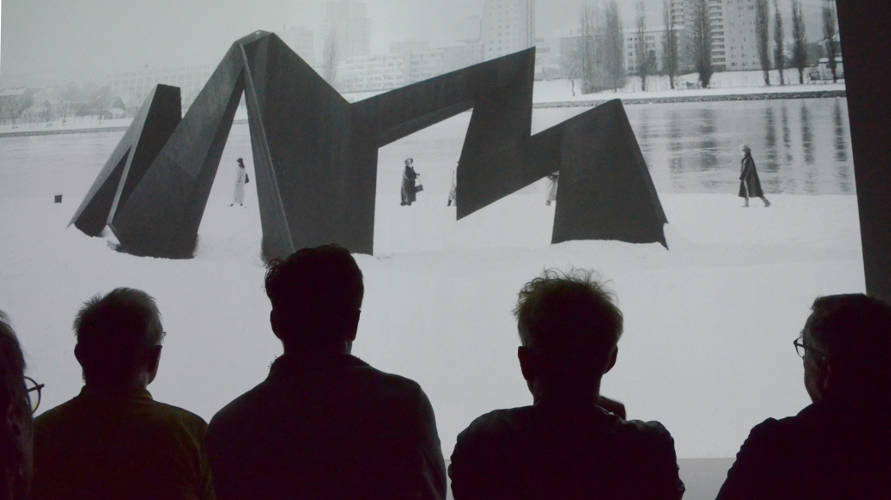 Credit: Magdalena Sick-Leitner
Why do you think Linz will always remain a steel town?
Helmuth Gsöllpointner: Linz knows that it lives primarily from VOEST. This idea has taken root in our minds, and that's hard to change. Nevertheless, Linz is no longer the smoky factory town full of sooty workers as it once was. Thanks to new technologies, things have developed and everything's been modernized. Linz has been cleaned up—the air, above all, is considerably cleaner than was the case back in 1970. Be that as it may, I think Linz essentially remains a steel town. But there's nothing wrong with that—in my opinion, steel is still the noblest, most elegant, most versatile material there is. I could deliver a whole speech on this subject alone!
In 1955, Gsöllpointner set up the Department of Metal Sculpture at VOEST Alpine AG's training workshops in Linz and was its director until 1985. Beginning in 1973, he taught the master class in metal at Linz's School of Art and Industrial Design—today Linz Art University—and served as the institution's chancellor from 1977 to 1981. He was granted emeritus status in 2001. Gsöllpointner began conceiving and producing a wide array of exhibitions in 1971—e.g. Forum Metall (1977), Forum Design (1979), Schmuck – Zeichen am Körper (1987), Netz Europa (1994)—and thereby did important work to establish Linz as a capital of culture in the visual arts genre. From 1971 to 1976, Gsöllpointner served as president of Linz's MAERZ art association. In 2001, he was appointed chairman of the newly founded Cultural Advisory Board of the City of Linz.
To learn more about Ars Electronica, follow us on Facebook, Twitter, Instagram et al., subscribe to our newsletter, and check us out online at https://ars.electronica.art/news/en/.