Crews of firefighters deploy on the double through the Ars Electronica Festival, climb the old spiral packet chutes in POSTCITY Linz, leap over obstacles and use brain-computer interfaces, totally focused on their mission! A media art festival in an uproar; simulation with a point to make! Emergency Error Battle, the big fire brigade challenge on September 8, 2018, invites volunteer fire companies to put their abilities to the test in a simulated emergency situation. This competition staged amid the Ars Electronica Festival combines traditional exercises measuring firefighters' physical and mental skills with state-of-the-art technological challenges.
The grand prize is an Experience Day at Rosenbauer, the world's leading manufacturer of firefighting vehicles, emergency response equipment and preventive fire protection systems. And, of course, the winners get to spend some quality time with Rosenbauer's trailblazing Concept Fire Truck. There's still time for volunteer companies to register to take the challenge. Get more info here.
Why digital technologies offer help to firefighters and simultaneously pose a challenge to them, and other future developments for first responders are the subject of this interview with Wolfgang Kronsteiner, Fire Chief of the State of Upper Austria, and festival director Martin Honzik.
What's the future of helping out in an emergency?
Wolfgang Kronsteiner: The way I see it, this future is already upon us—actually, it always has been. Hazards are constantly changing, and the more prevalent and rapid technological developments become, the more new dangers emerge. And, at the same time, the possibilities of eliminating them! We're intimately aware of this balance, which also constitutes the future of emergency deployment. How can I optimize the response to new dangers? How can I maintain a certain critical attitude towards technology in my approach to certain things? I think this is part of society's mission: Seeing to it that the world isn't exposed to dangers without having given consideration to how, in the case of escalation, they can be eliminated. At the moment, business technologies are being praised in glowing terms, but if an error occurs, look out! But there are always bugs in the system. I've never seen a technological development without a flaw, at least in a—longer or shorter—start-up phase. It's up to society to jointly consider how to respond in the case of escalation.
Technology opens up new possibilities but also harbors risks. What scenarios in this context are particularly relevant for firefighters?
Wolfgang Kronsteiner: I really like communications technology. In the area of data transmission technology, we're very secure, but we're now confronted by the problem that much of what's communicated is false. And this can't be solved by technology alone. On the other hand, what we can solve technically and make good use of—and what will also be very important for fire departments—is the Smart Home. In assessing a situation for a deployment, the point is to recognize what happened in order to be able to formulate the correct response. If we can get on-site technical support, then that makes our job a lot easier—for example, blueprints of the premises, where the various infrastructure is located, how the structure is heated, what dangers are lurking within, where might there be injured individuals and, thus, where does the deployment have to start. This is a matter of establishing priorities, and technology opens up big opportunities here.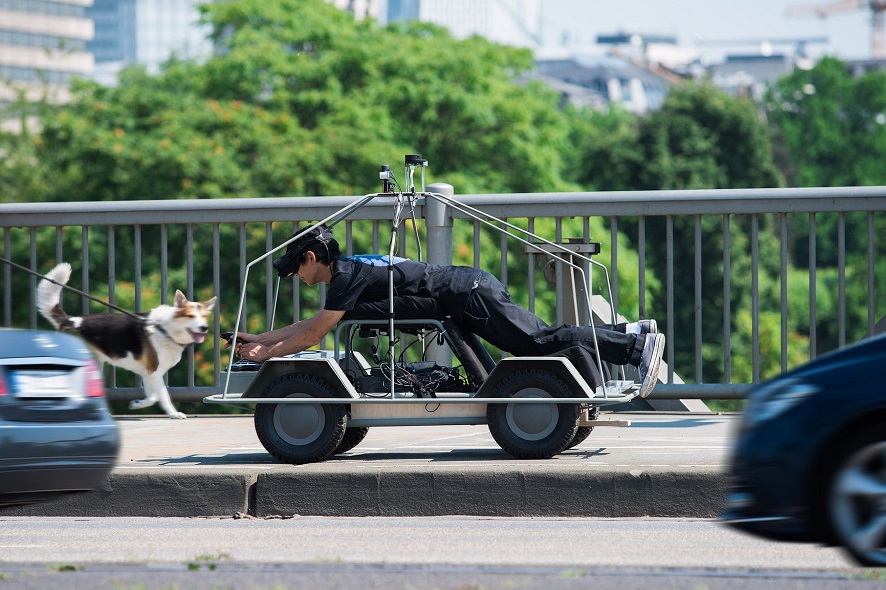 Who Wants to Be Self-driving Car / Joey Lee (US), Benedikt Groß (DE), Raphael Reimann (DE), MESO Digital Interiors, David Leonard (US). Credit: moovellab
Martin Honzik: I was recently in Korea for the Post-City Lab Seoul staged by Ars Electronica and ZER01NE. There was a group of artists—Joey Lee, Benedikt Groß, Raphael Reimann, David Leonard and MESO Digital Interiors—who built a vehicle outfitted with all the computer equipment and sensors that an autonomous auto will have to have. They'll be attending the festival this year. Anyway, in Korea, we went to the Royal Palace together and they tried out their technology—all of a sudden, they could see through all the walls within a radius of 200 meters. We counted 34 persons. Any you stand there and think—fantastic! At the same time, I got a jolt of critical momentum—this has gone too far! If every car has this technology, it's unacceptable.
Wolfgang Kronsteiner: I think we'll really have to give greater consideration to nurturing a critical attitude towards technology and social development than to the deployment of technology itself!
Martin Honzik: We're at precisely this point now. It's no longer a matter of anticipating the technology of the future. The point is how we propose to configure our future with existing technology. The very provocative idea that we want to put up for debate at the festival is that we need a new social intelligence. We're no longer dealing with machines that we operate ourselves; rather, these are technological beings of sorts, creatures that encounter us as equals. Displaying empathy and social intelligence towards machines is much more of a challenge than the next technological innovation. How do we come to terms with this? How much latitude do we give to technology? It's the same in the example of Smart Homes—we're getting all this hype about how fantastic it will be, say, to unlock the door by blinking your eye, but that's not the crux of the matter. This is just a lifestyle accessory, totally superfluous. What the world does indeed need are solutions for people with handicaps, those with limited mobility, an aging society.
Humankind is unleashing things in this world without giving thought to the consequences. In my opinion, this is an error inherent in our DNA; at the same time, it's also a driving force. We're in a position to risk our lives to bring forth pioneering achievements and to transcend previous limits, but total consistency demands consideration of whether we as individuals are being consistent. Simultaneously, this spurs us on into the future and forces us to innovate.
Wolfgang Kronsteiner: On one hand, the individual with an idea, with an inner drive; on the other hand, the various societies that regulate how it's dealt with. All over the world, there are groups that take different approaches to this question, to this challenge.
Martin Honzik: We're now in a situation in which the technology that we have produced is influencing us as a culture, but the culture itself also influences the use of the technology. You can't lump everything together.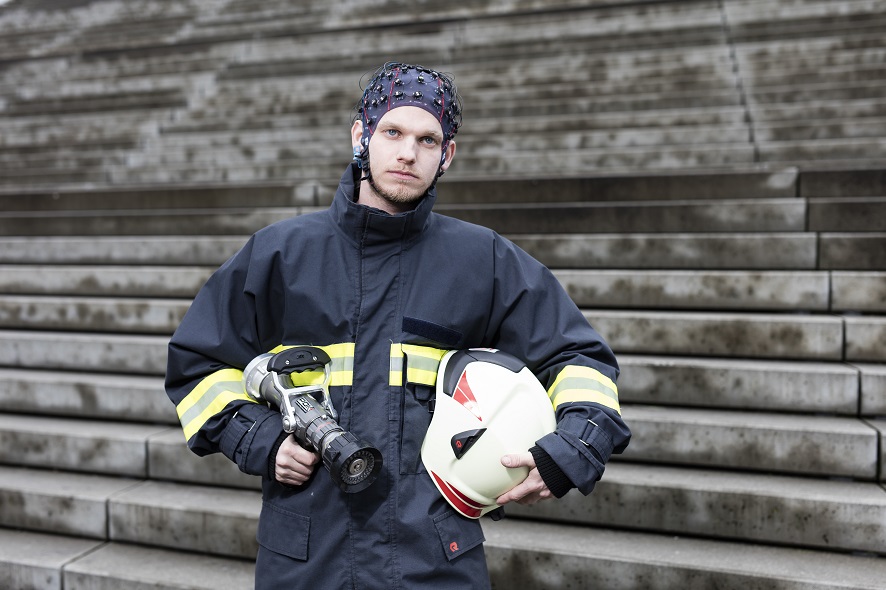 Credit: Florian Voggeneder
What are the implications of this in terms of the skills firefighters need to meet these challenges?
Martin Honzik: I find that the key to this is to answer the frequently-posed question of what the future of mobility is. Autos, for example, are developing into nodes of a network; a car is becoming a mobile energy source that a person can take along, but can also play other roles in a network. For the fire department, it's exactly the same. Firefighters' role as helpers will stay the same, but the developments of the society as a whole will also have an impact.
Wolfgang Kronsteiner: What's important for me with respect to the future of firefighting is maintaining a down-to-earth approach. We don't have to dive headlong into every technological trend that comes along, but we have to keep an eye on what's happening. We have to actively find out what can deliver major benefits without putting too much stress on this huge organization. That would ultimately lead to paralysis. We have to maintain our ability to critically assess new developments while still remaining open to new technologies. Needless to say, we place tremendous value on tradition; we need this rootedness; it's extremely important for us. Even if you want to fly high as an individual, as a collective you have to keep your feet on the ground because you bear responsibility for so many. This is the big challenge—the innovative spirit on one hand, and practical-operative abilities.
What awaits firefighters who take part in the Challenge?
Martin Honzik: Just as the future is going to surprise all of us, we're laying out a series of challenges in an Emergency Error Battle that's full of surprises. On one hand, these surprises result from the exotic nature of the site where the challenge is taking place—the old spiral packet chutes in POSTCITY Linz that firefighters will be racing up and down. On the other hand, it has to do with new technologies like the brain-computer interfaces developed by g.tec medical engineering and Rosenbauer's Caterpillar Manipulator. Tradition meets modernity. So, there'll be a lot of agility exercises that entail this new human-machine combination, as well as conventional tests that demand physical and mental skills in order to make it through a parcours successfully and quickly.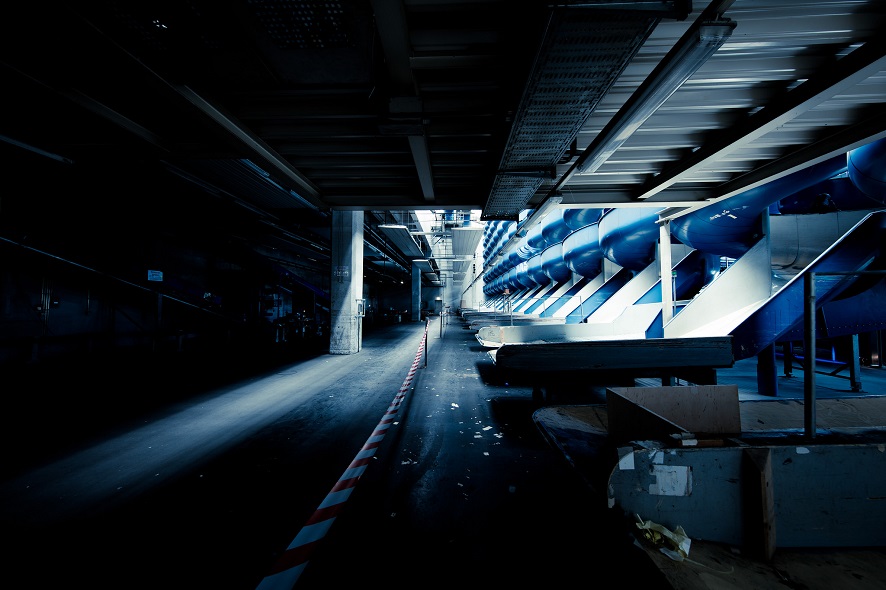 Credit: Tom Mesic
Wolfgang Kronsteiner: This has to do with traditional forms of deployment—correctly employing the respirator, bringing equipment into position, physically exerting oneself to reach a victim in need of help and, on the way, being able to accomplish tasks through the use of new technologies.
Martin Honzik: This is an exercise in interplay of human beings and technology—that is, how we can work together with the technology to form an efficient swarm that develops a meta-intelligence and can bring to bear many prospects for a problem's solution. The mission: being accompanied by technological tools and getting into situations that could be life-threatening without this technical support, but also become highly perilous when the technical devices aren't operated properly.
Wolfgang Kronsteiner: We always work in teams of two individuals. Three teams make up a group and several groups make up a company. That's how this is organized. If I substitute a machine or a robot for one member of a team, it's still a team. So, what we're possibly developing here are new types of teams. This is interesting. Maybe in the future, there won't be enough people there, or we're deployed at locations that are too dangerous for a human being. We're already using these systems to some extent—for instance, firefighting support vehicles that can execute exactly this sort of task.
Wolfgang Kronsteiner has served as Fire Chief of the State of Upper Austria since 2011. From 2009 to 2011, he was Johann Huber's Deputy Chief.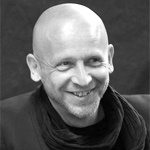 Martin Honzik is an artist and director of Ars Electronica's Festival, Prix and Exhibitions divisions. He studied visual experimental design at Linz Art University (graduated in 2001) and completed the master's program in culture & media management at the University of Linz and ICCM Salzburg (graduated in 2003). Besides being independent Artist in several art projects, he joined the staff of the Ars Electronica Future Lab, where, until 2005, his responsibilities included exhibition design, art in architecture, interface design, event design and project management. Since 2006, Martin Honzik has been director of the Ars Electronica Festival and the Prix Ars Electronica and in charge of the exhibitions in the Ars Electronica Center as well as Ars Electronica's international exhibition projects.
The Emergency Error Battle on Saturday, September 8th is produced jointly by the Federation of Upper Austrian Fire Departments, Rosenbauer and Ars Electronica. Volunteer fire departments are invited to accept this challenge; participation is free of charge. Complete details and a link to the application form can be found on our website.
To learn more about Ars Electronica, follow us on Facebook, Twitter, Instagram et al., subscribe to our newsletter, and check us out online at https://ars.electronica.art/news/en/.