Opened in 1996 as a Museum of the Future, the Ars Electronica Center has long since become a permanent component and trademark of the city of Linz. In the run-up to "Linz European Capital of Culture," the building was expanded to its current size and reopened on time for January 1, 2009. Almost exactly 10 years later, the Ars Electronica Center is reinventing itself – for the third time.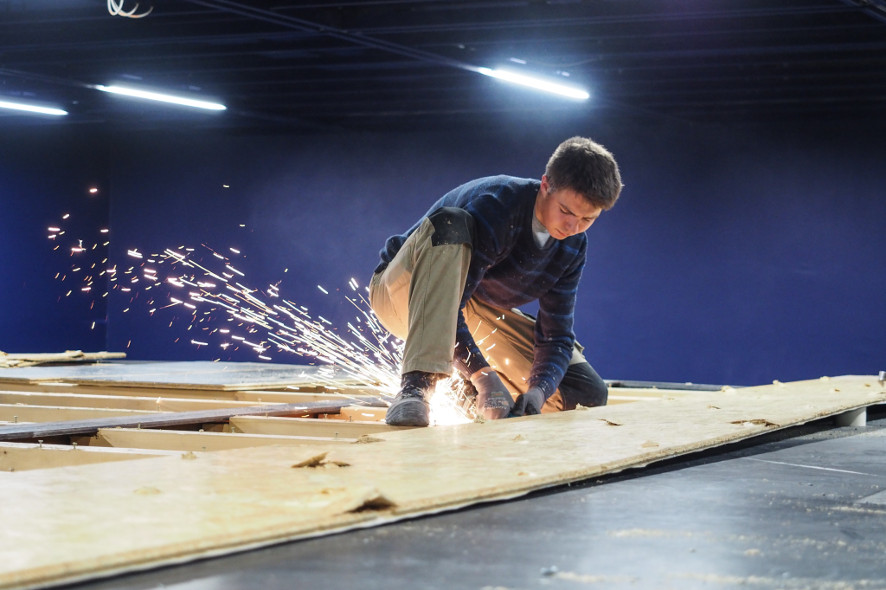 Credit: Martin Hieslmair
Everything has to go!
In the course of a first construction stage, all basements have been redesigned since the end of February. "After we had returned all the exhibits to artists around the world and stored all the scientific equipment from the former laboratories for further use, the heavy machines that helped to remove the exhibition architecture moved in," says Gerold Hofstadler, Technical Director at the Ars Electronica Center, summing up the interim status.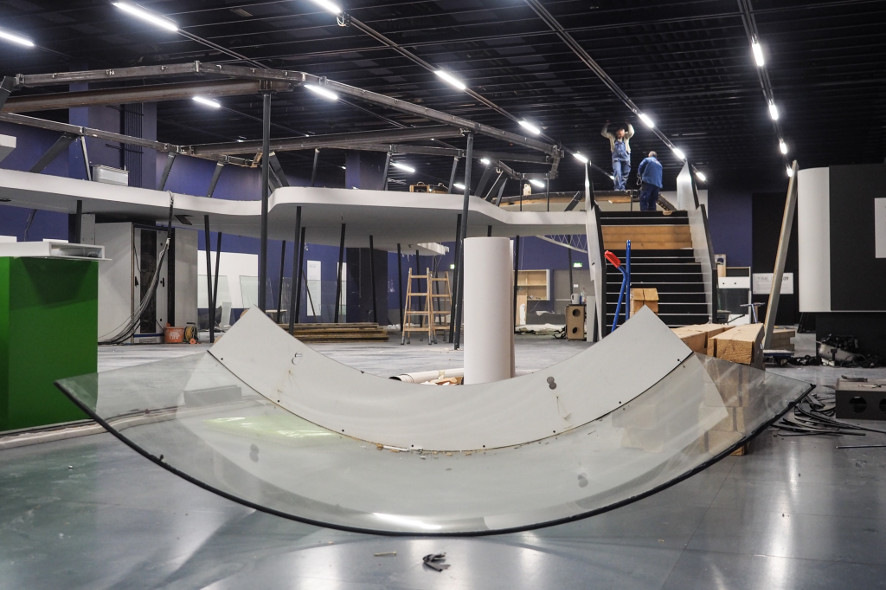 Credit: Martin Hieslmair
"There's really no stone left on the other! The basement floors will be completely gutted before the new architecture will be installed in April, followed by the new exhibits and interactive installations."
The new Ars Electronica Center
Everything must be ready by Monday, May 27, 2019. This Monday will be the starting date for the extensive opening programme, which will last until Sunday, 21 July 2019, the 50th anniversary of the moon landing: On 27 May 2019, as part of the first official opening, the large new exhibition (in the 3rd basement) and the new labs (in the 1st basement) will be officially opened.
Three days later, on Thursday 30 May 2019, there will be an open day (free admission!) with many special tours and short presentations showing what the new exhibition can do. All subsequent weekends will then have a different motto (you will soon find more on this at ars.electronica.art). In the meantime, all upper floors will be redesigned and officially opened on Tuesday, June 18, 2019.
As already mentioned above, the opening program will conclude on July 21, 2019, the 50th anniversary of the moon landing, which is the perfect occasion to commemorate a great moment in science, which became the first global TV event and fired the hopes and visions of an entire generation…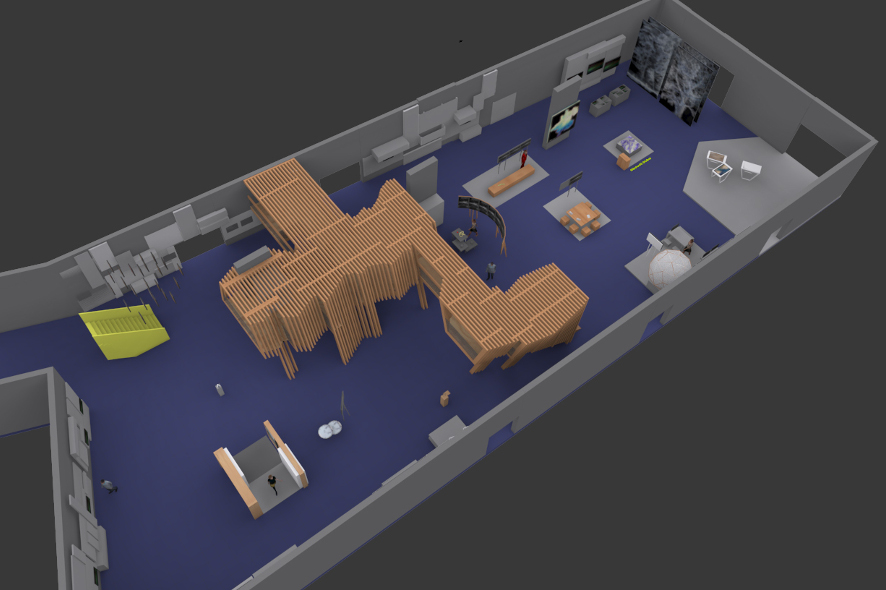 Rendering of the central walk-in exhibition architecture by any:time architects.
But until then there is still MUCH work to do. Find out what you can expect in the new Ars Electronica Center here soon, on the Ars Electronica Blog!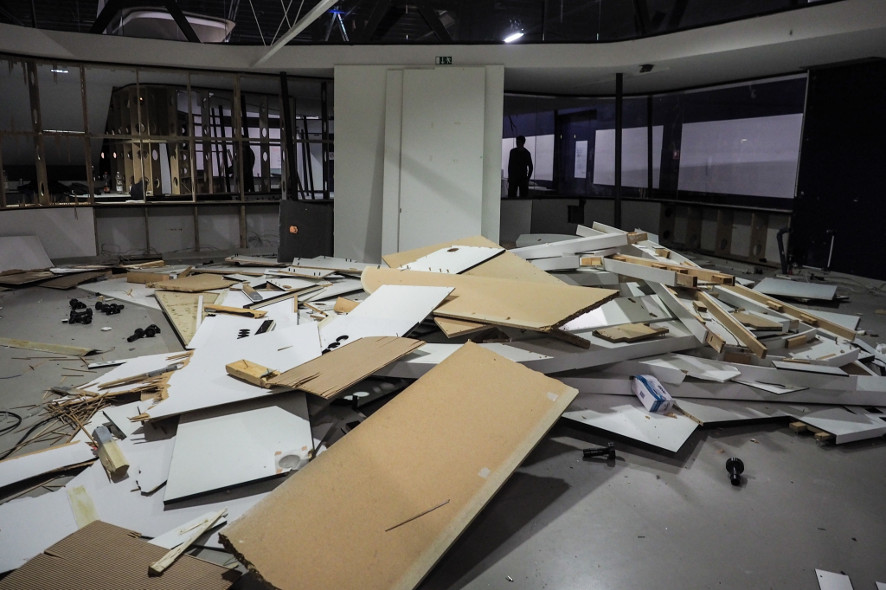 Credit: Martin Hieslmair