Since 2016, Greiner AG, a global leader in the field of plastic and foam solutions, has been cooperating with Ars Electronica in order to look beyond the boundaries of its own organization and focus on new ideas and solutions through an interdisciplinary exchange with artists. The results of this future-oriented research have also been presented several times at the Ars Electronica Festival. We spoke with Axel Kühner, CEO of Greiner AG, about the future of the industry and about the cooperation with Ars Electronica.
The coronavirus has had an influence in all areas and, last but not least, has revealed political, social and economic failures as well as opportunities. What influence have you noticed in your field and what does this mean for the future?
Axel Kühner: Corona has turned our world upside down and we have all learned that we have to react quickly and flexibly in order to survive crises. Our strategy of diversification – we are active in different markets with our products – has once again proven its worth. Especially in difficult and uncertain times, it helps to have several strong legs to stand on. This can also be observed at other companies. At Greiner, a special feature is that the products of Greiner Packaging and Greiner Bio-One were or are in great demand during the crisis, as security of supply for food and medication is the main focus. As a manufacturer of packaging and medical products, Greiner is of course noticing this. In other segments in which Greiner is active – such as the automotive and aviation industries or capital goods – the demand is currently lower for understandable reasons.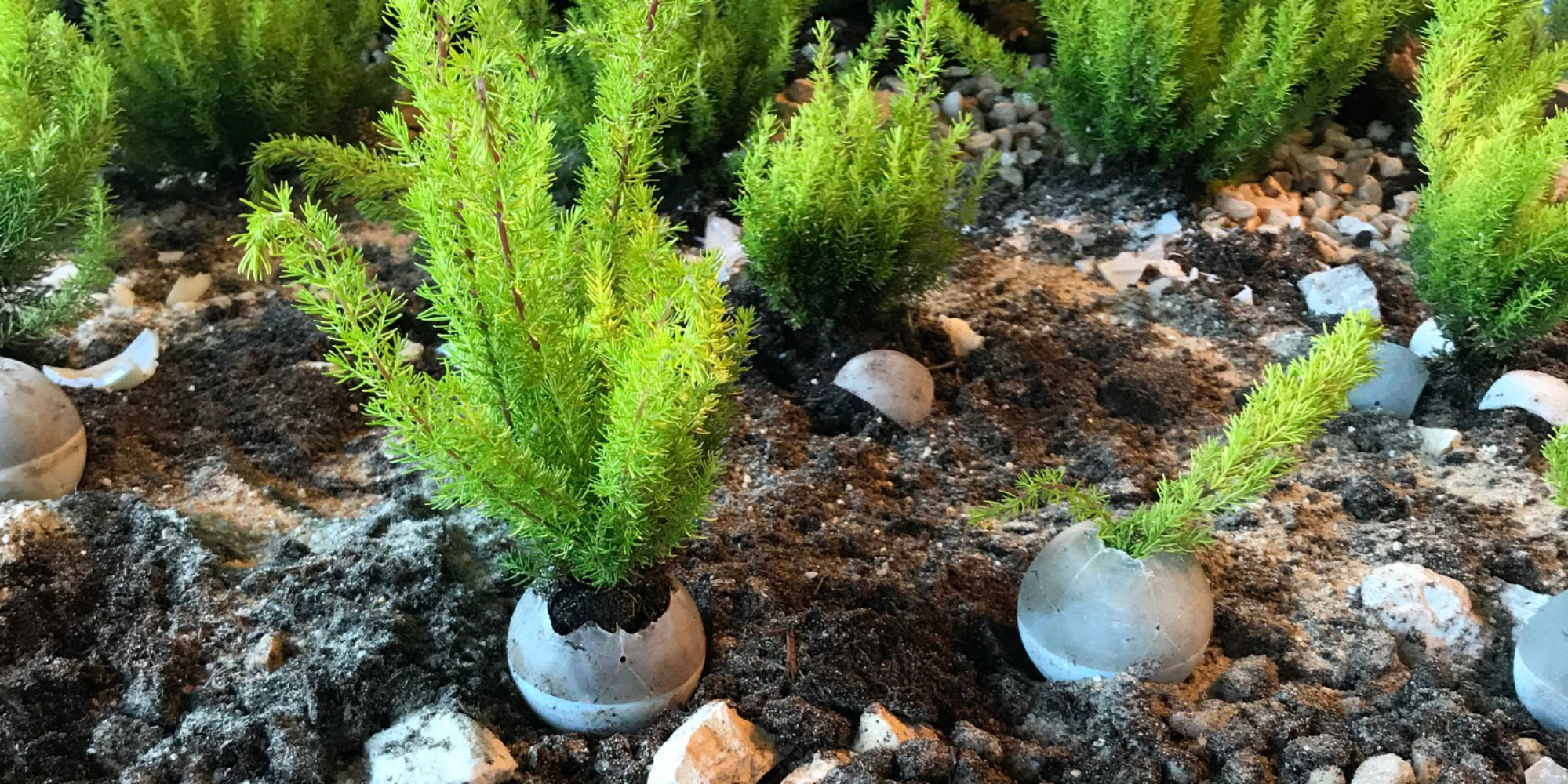 Why is the cooperation between Greiner AG and Ars Electronica such an important issue for you?
Axel Kühner: Digitalization, globalization, growing customer demands and intense competition are forcing companies to bring innovations to market at an ever-increasing pace. Only those who are courageous, who take risks and who take new and sometimes unusual paths will remain competitive. And this is where the cooperation with Ars Electronica, which has been in place since 2016, comes into effect: This is particularly valuable to us in the course of the early technological education. The interdisciplinary exchange with artists enables us to look beyond the boundaries of our own organization and to focus on new ideas and solutions.
What is Greiner AG currently working on and how does this fit into the Ars Electronica context of " Art, Technology, Society"?
Axel Kühner: As a diverse company with four divisions, Greiner serves a wide variety of markets. So there's no short answer to this question. But if we put it into the context of the cooperation with Ars Electronica, then the newly founded Greiner Future Hunters Network is certainly worth mentioning. The Future Hunters Network is an internal, but international and diverse think tank and serves as a knowledge exchange and early technological education platform. In this way, we want to identify opportunities early on and evaluate new ideas as quickly as possible. Apart from this, a company-wide campaign of ideas on the topic of knowledge management is currently underway.  Here we are asking ourselves how permanently increasing knowledge can be used in a targeted manner.
And to the second part of your question: Art creates the associative freedom to think about innovative solutions at an early stage and to think completely outside the box. Art and plastics are brothers in spirit, because artists deal creatively with the future of plastics and often help to break up existing silo thinking.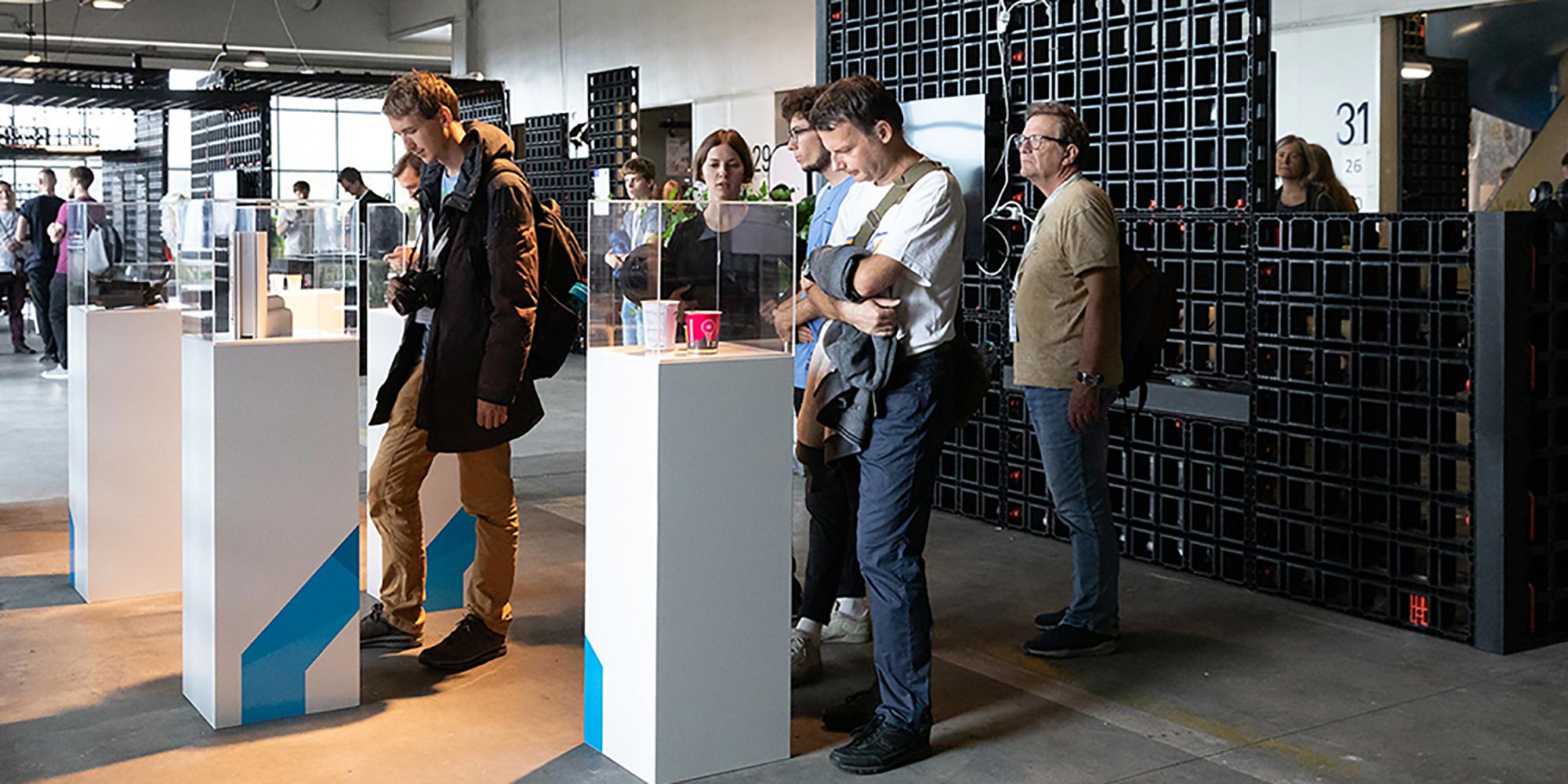 What future prospects do you think are possible, in relation to this partnership, but also in relation to the problems raised by the pandemic mentioned at the beginning?
Axel Kühner: We at Greiner are positive: If you want to remain successful in the future, you have to react quickly and flexibly to oeigenen Organisation blicken"en circumstances. At the same time, the focus must be on opportunities for new business as well as existing business areas. In order to take this conviction into account, our innovation forge Greiner Technology & Innovation has developed the incubator INNOVENTURES, a holistic framework for the development of novel business models. The aim is to develop scalable business models and/or to establish own companies within twelve months.
In order to differentiate oneself on the market and to be successful, the status quo must be consistently questioned. Disruptive ideas and an approach off the beaten track are very helpful. The cooperation between Ars Electronica and Greiner can help promote an innovative culture and progressive out-of-the-box thinking.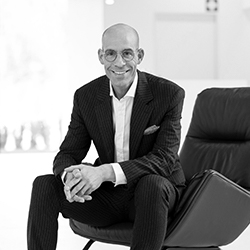 Axel Kühner was elected to the Management Board of Greiner AG, headquartered in Kremsmünster, Austria, in March 2009. Since April 1, 2010 he has been CEO of Greiner AG. In addition to his position as CEO, Kühner is also Chairman of the Supervisory Board of Greiner Bio-One International GmbH and member of the Supervisory Board of Lenzing Plastics AG GmbH & Co KG.
Credit: Greiner AG