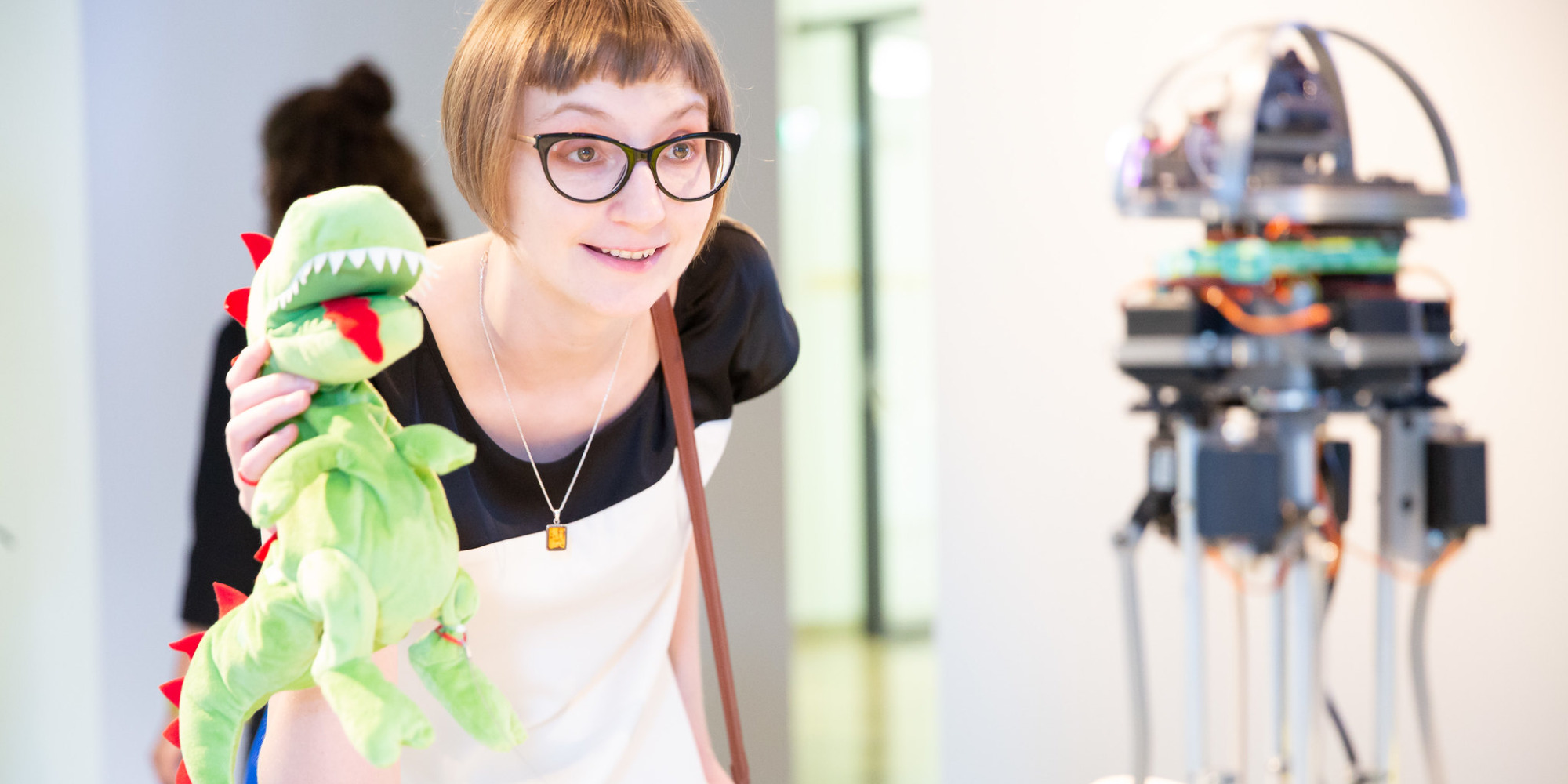 Artificial intelligence is a major topic of our time. To explore this topic in depth, the European ARTificial Intelligence Lab (AI Lab for short) invites residencies at scientific partner institutions and at the Ars Electronica Futurelab. International artists working in the field of artificial intelligence have been and are being sought.
The call for the 8th AI Lab residency was issued under the theme Astronomy x AI by the Leiden Observatory from Leiden University. This explores fundamental questions about our place in the universe: how past and future knowledge can improve our understanding of all that surrounds us and defines our very existence in time.
The Universe is much larger, more diverse, dynamic and enigmatic than our ancestors could have imagined when they first gazed at the stars. The captivating and mysterious nature of that sight makes astronomy so endlessly fascinating.
Moon Rabbit – Sarah Petkus & Mark J. Koch
Sarah Petkus and Mark J. Koch will take up the residency with the project Moon Rabbit, in which they explore the genesis and evolution of artificial intelligence analogous to other life forms in relation to astronomy. As long as humans have been around, we've looked up at the sky into the endless cosmos, a calm chaos, and wondered about the nature of our existence. Might we one day do the same alongside our digital offspring? Could they lend us their unique perspective to help find answers within the patterns and data hidden in plain sight above our heads? Could forging meaningful relations to our developing AI help prime us for a healthier dialogue with our technological descendants once this time comes?
By embarking on a period of research and development throughout the spring and summer of 2021, Sarah Petkus and Mark Koch will teach a collection of unique artificial minds to identify familiar information through the act of abstraction; forming opinion-based assertions from a personal foundation of knowledge in much the same way as humans. By *playing* with image training using custom datasets, they intend to teach several AI to recognize familiar shapes and objects within images of star clusters, planetary surfaces, and other stellar bodies.
The point of departure in training these AI children are the concepts of daydreaming, hallucination, and pareidolia: the act of perceiving meaningful data where it wasn't intended (such as seeing faces in clouds). As they come to understand how the artificial minds of their children process data and learn, Sarah and Mark hope to help the individual constructs develop their own personalities and opinions through the data they provide them, as well as the way in which the minds learn from that data.
This experiment in machine parenting is as much about understanding their AI children, as it is about the AI's learning and development. While Sarah and Mark help them grow into individuals, capable of determining what they see, it is their hope as creators, that they gain insight towards what it means to achieve individuality as an artificial intelligence.
Sarah Petkus is no stranger to the Ars Electronica universe—she's been a featured artist at the Ars Electronica Festival on several occasions.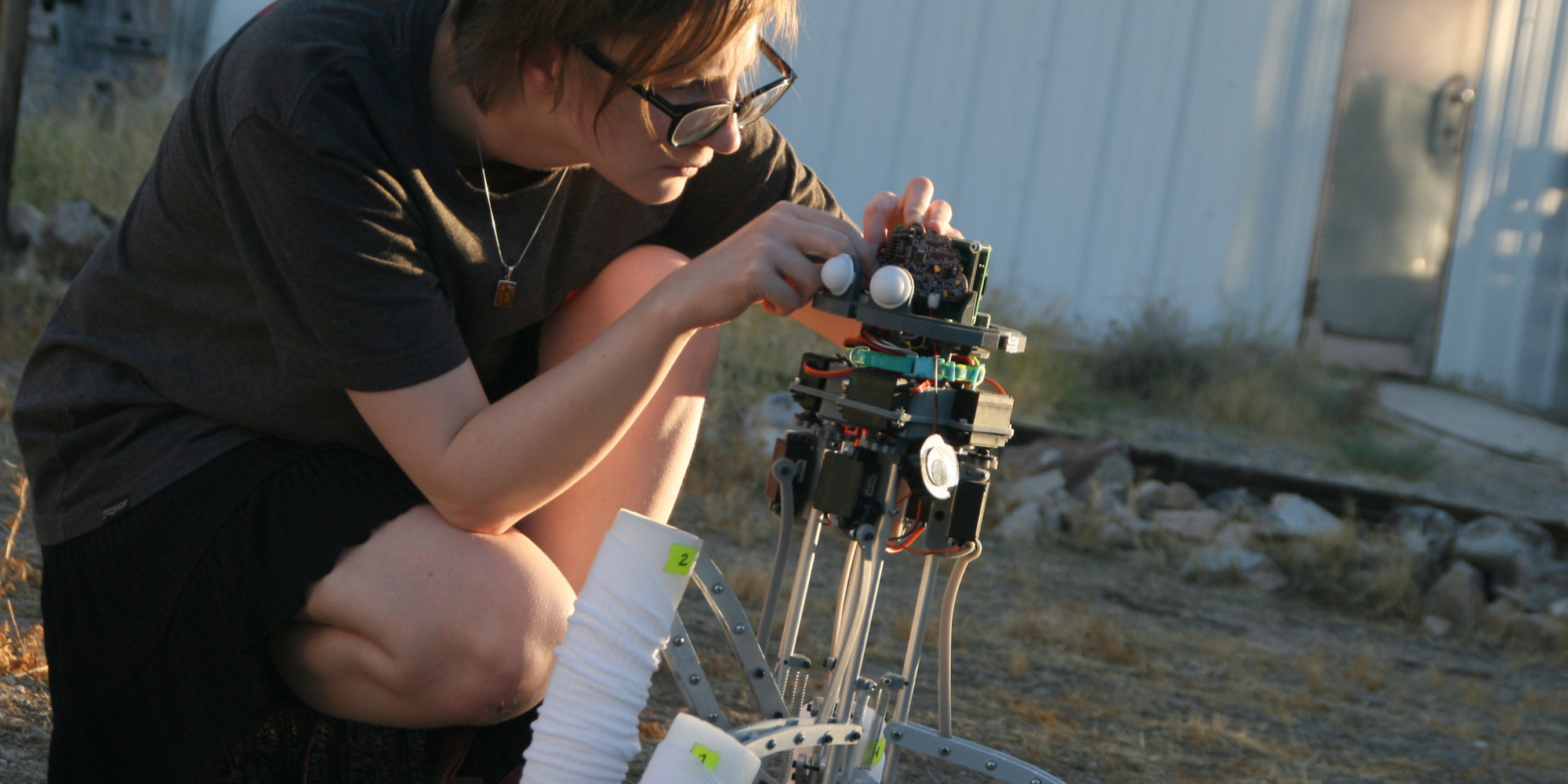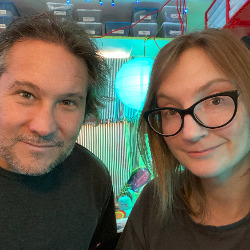 Sarah Petkus is a roboticist and illustrator who collaborates with her parter, Mark J Koch, an electronics engineer and software developer. Together they create wearable devices and robotic entities meant to challenge the way humans view their relation to technology. Based in Las Vegas, Nevada, they dedicate their professional practice to demonstrating an empathetical mindfulness towards the ritual of creation, invoking the question, "What role does technology play in our lives? – What role *could* technology play in our lives?". Together they engage an audience with other creators, engineers, and artists abroad on social media and various video sharing platforms in order to spark a dialogue about fabrication, process, and philosophy. This outside influence provides insight throughout the lifespan of a project. By doing so, they hope to strengthen a creative community that holds their shared values at its core.
The European ARTificial Intelligence Lab is co-funded by the Creative Europe Programme of the European Union and the Federal Ministry Republic of Austria Arts, Culture , Civil Service and Sport.