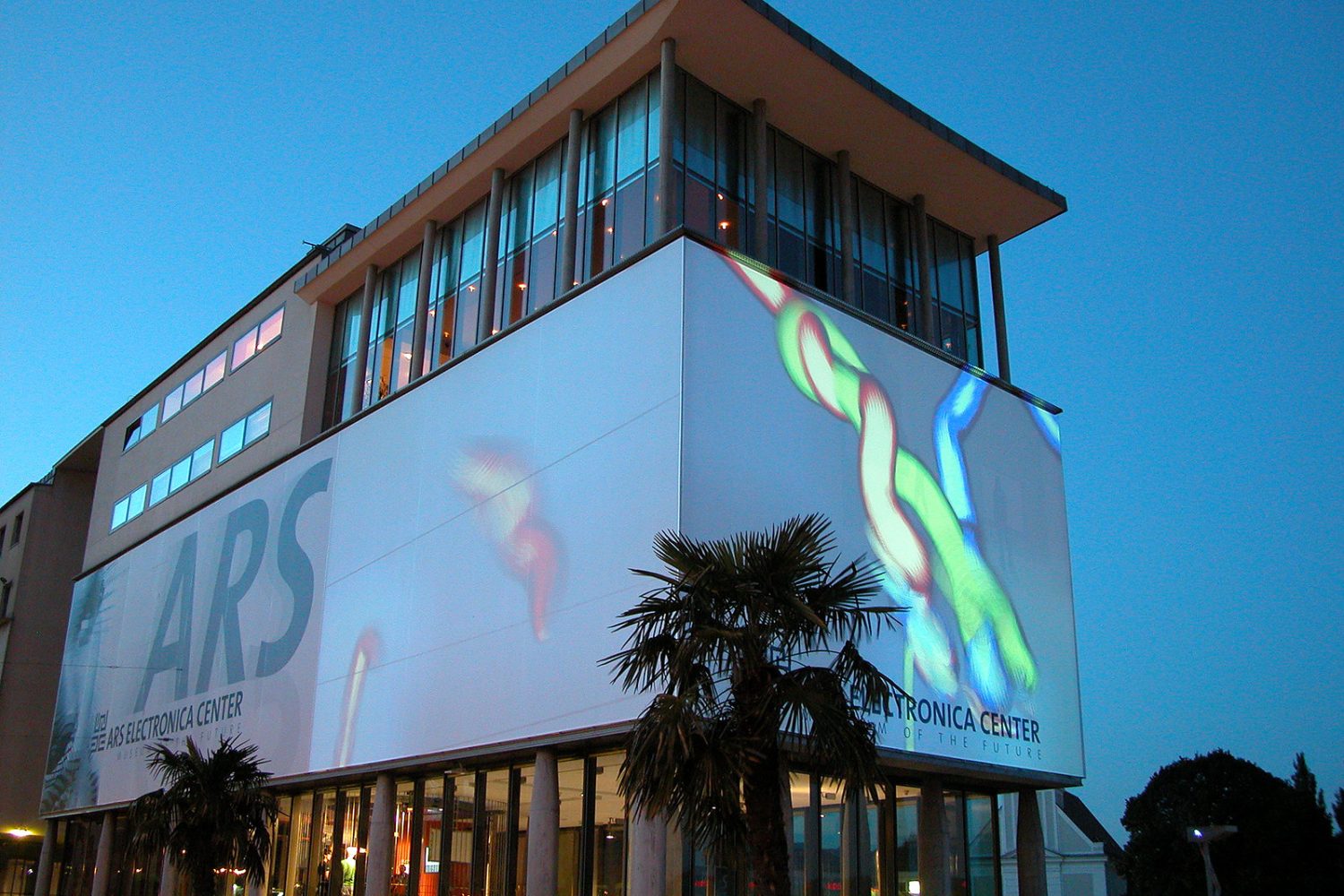 In 1991, Hannes Leopoldseder heard about a public building site with no designated use and immediately took steps to seize the opportunity. It was an ideal high visibitlity loaction in Linz: the so-called Donautor at the northern bridgehead of the Nibelungenbrücke, just across the Danube from the mainsquare. Several institutions were competing for this site and the final decision has not yet been made. In October 1991, Hannes Leopoldseder presented his first draft of the project to the mayor of Linz and the cultural director of the city. Following a hearing and a presentation of a total of five project ideas in the course of the proposed use discussions, in March 1992, regarding the Donautor Building already completed as planned by the architects Walter Michl and Klaus Leitner, the City of Linz decided in favor of the realization of this idea. The ground-breaking ceremony followed in 1993 and on September 2, 1996 the Ars Electronica Center finally opened it's doors to the public. This new "Museum of the Future" offered an all-season program of exhibtions, installations and new models of dialogue-oriented educational programs.
Find out more about the Ars Electronica Center here.
In our Throwback series, we take a look back at past events, exhibitions, installations and other exciting happenings from the Ars Electronica universe since 1979.