Marianne Kinnula from the University of Oulu speaks to Andrew Newman from Ars Electronica about how Critical ChangeLabs can create environments in which young people are encouraged to practice agency and create change themselves instead of expecting change to come from others.
The University of Oulu co-ordinates the Horizon Europe Critical ChangeLab project. Critical ChangeLab aspires to contribute to building a resilient European democracy by reinvigorating the relationship between youth and democracy through the implementation of Critical ChangeLabs across 20 countries in Europe. The University of Oulu will host one of these Critical ChangeLabs in Finland and is responsible for co-developing a flexible Critical ChangeLab Model for Democratic Pedagogy in and through learning environments that forms the basis of the Critical ChangeLabs.
Could you describe where the Critical ChangeLab project is situated within the University of Oulu and how it contributes to the broader goals of the university?
I think the Critical ChangeLab links nicely not only with our work within the INTERACT Research Unit, also with the overall research goals of the University of Oulu. In particular, the university's research focus is understanding humans in change. It is one of the five strategic areas of research at the university and encompasses research on strengthening human capabilities in the digital era, a transdisciplinary area of research that combines both the human sciences and technology, centered on the idea of the co-evolution of humans and technology. My professorship is within this area, and is particularly focused on co-creation, something that is foundational to Critical ChangeLab, and informed our development of the project.
Your research group has its roots in Human-Computer Interaction, how does a project on democracy fit within this area of research?
The INTERACT Research Group is a research unit within the Faculty of Information Technology and Electrical Engineering. There are about five hundred people in the faculty staff, mostly engineers. But our group comes from information systems and human computer interaction, and we see the very soft side of technology. We are interested in humans, how humans use technology, and how technology is used in organisations. And then especially related to that, how people can participate in technology design and making. Behind that thinking is the idea that everybody should have a say regarding technology use in their own lives, as technology is an integral part of modern life. While I wouldn't necessarily call us democracy researchers, we are on the other hand invested in inclusion, diversity, and equality. Essentially, it's about empowerment. So that's why I would say the relationship between humans and technology is important to democracy.
Returning to this notion of co-creation. We've been discussing within the Critical ChangeLab how important human, non-human and more-than-human relationships are to democracy education and democracy more broadly. What would you say about this idea of co-creating a democratic society with technology, where technology is not a passive contributor, but is actively shaping society, sometimes even without our input or engagement in some sense.
Yes exactly, when we're talking about the co-evolution of humans and technologies, it is important to recognise that it goes both ways. Humans create, modify and develop technology, but on the other hand, technology shapes us. How we use technology shapes how we live our lives. Social media is one very good example of this. It has had a huge effect on how we live our lives, what we do, how we communicate, and what our problems are for example. These could be mental health problems because of a distorted image we have of what sort of people we should be, and what we should look like and so on. So yeah, one example of co-evolution, although not such a positive one.
Following on from this, how is criticality, and especially critical thinking about technology, important within education, in order to ensure that we are blindsided by such co-evolution? And how can the Critical ChangeLab project support the university's research strategy of strengthening human capabilities in the digital era?
Well, one point is that it kind of continues the long line of projects and work we have been doing generally with children and young people and empowering them. For example, we had a recently ended project related to critical design and making. The critical approach is very, let's say, embedded in our thinking in many ways, and also kind of an activist stance. While we are not people who will go to barricades, and we are not necessarily training children to become such kind of activists, it's more about, let's say, creating a mindset. A mindset of being reflective, of being critical, and of not taking things as given. It's about questioning and also being an active actor and having agency.
What are you most looking forward to in the Critical Change project?
I think it's the grass roots approach. I'm really curious to see how we will manage to work with these young people with potentially difficult or challenging topics. I think the thing I would most like to see in the project is that when a young person goes through a Critical ChangeLab process, I hope that when that person goes home, they have a kind of feeling that I can make change. It's about agency, and the idea that I can make the change myself, and I don't need to expect somebody else to make it.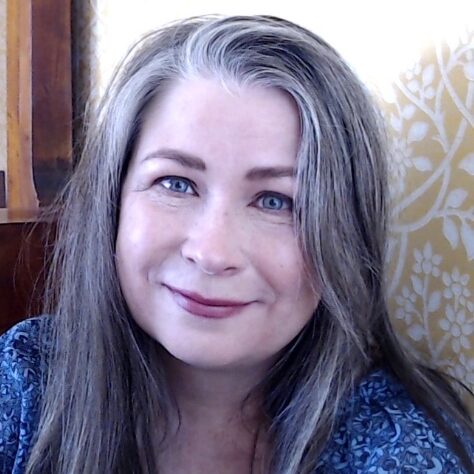 Marianne Kinnula is an Associate Professor in Human-centred design and digitalisation, and the research unit vice-leader of INTERACT research unit in University of Oulu, Finland. Her research is in the fields of information systems and human-computer interaction with inter- and transdisciplinary approaches. Social sustainability of technology in terms of social inclusion, empowerment, and ethical stance in technology development and use at different levels, individual, organizational and society level, are in the heart of her research. mariannekinnula.net | Linkedin
Andrew Newman is focused on fostering transdisciplinary cultures as a producer for the European Platform for Digital Humanism at Ars Electronica. He is responsible for projects aimed at bringing artists and scientists together (STUDIOTOPIA), creating STEAM learning experiences (Critical ChangeLab, Open Science Hub, Creative School and STEAM INC), and promoting citizen science (European Union Prize for Citizen Science and IMPETUS). He previously co-founded the Research Institute for Arts and Technology in Vienna where he focused on integrating artistic research methodologies into technology research and development. andrewnewman.net | Linkedin