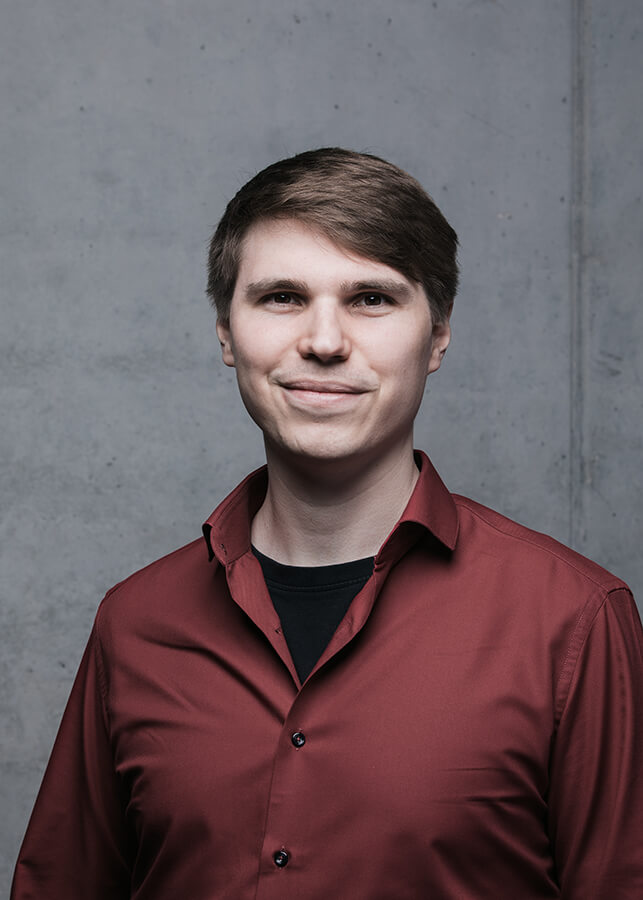 "Learn from yesterday, live for today, hope for tomorrow."
Most probably not by Albert Einstein
Biography
Clemens F. Scharfen studied Computer Science and Game Engineering at the UAS Technikum Wien. After finishing his master's degree, he started working at the Ars Electronica Futurelab in 2014 as Developer and Researcher and became Lead Developer in 2018.
Clemens loves to develop projects that have a positive impact, where one can learn something, get inspired, or are blown away and in the best case everything together. He does not skip a chance to share his knowledge, so whenever there is a chance, he holds talks and student workshops.
Among many other projects, Clemens worked on a lot of applications for the Ars Electronica Center's Deep Space 8K. With this gained experience, he developed the Deep Space Development Kit, which makes it easier for developers and artists anywhere on the globe to develop applications for the Deep Space.
Additional Information
Publications
Immersify – Content production guidelines: Deep Space Development Kit for Unity3D
Scharfen, C., Haring, R., Nikrang, A. (2020)
TUMCREATE – interactive virtual research lab
Gujarathi, R., Nair, S., Zehe, D., Marinkovic, G., Xiao, J., Swarup, P., Lee, Y., Knoll, A., Frenkler, F., Scharfen, C., Eisl, M., Lindinger, C., Haring, R. (2017)