Looking for new ways towards green innovation, sustainable business models and a circular economy? The Ars Electronica Futurelab can help! We provide a wide range of services to partners from different industries, academia and the public sector.

Among other things, we offer
workshops with experts to kickstart innovation processes,
R&D of cutting-edge technology,
feasibility studies as well as
support for new tech via "test before invest".
Since the Ars Electronica Futurelab's work is based on art, our projects entail artistic prototyping of green ideas as well as the opportunity to communicate with a broad audience on these efforts – via the vast Ars Electronica network and events like the
Ars Electronica Festival
. We also offer our creative catalyst research: the creation of tools and art installations to raise environmental awareness and create a new mindset together with the public. In any case, art plays a crucial role by bringing innovative, engaging new solutions to the table.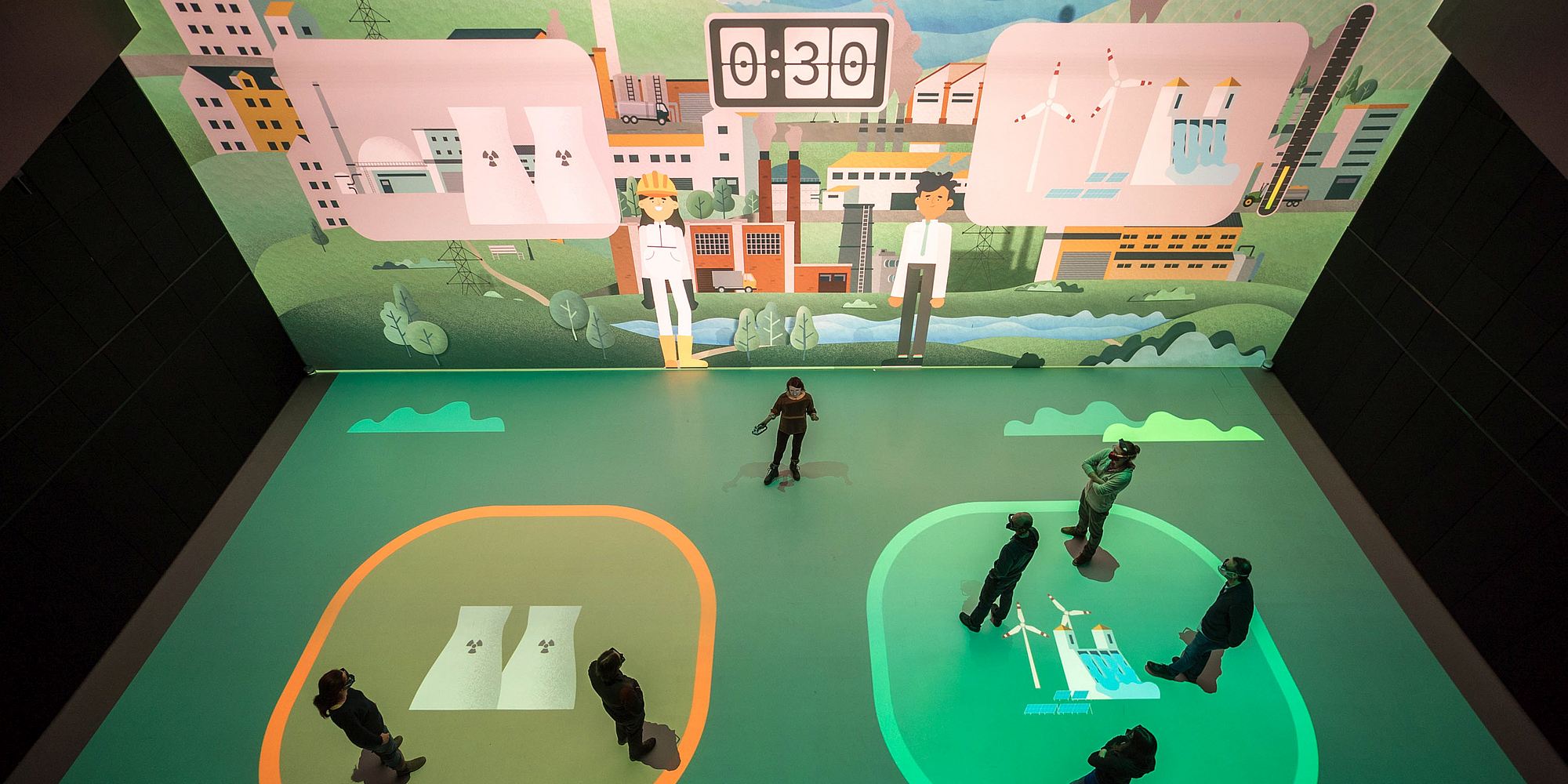 Welcome To Planet B – Deep Space 8K, photo: Robert Bauernhansl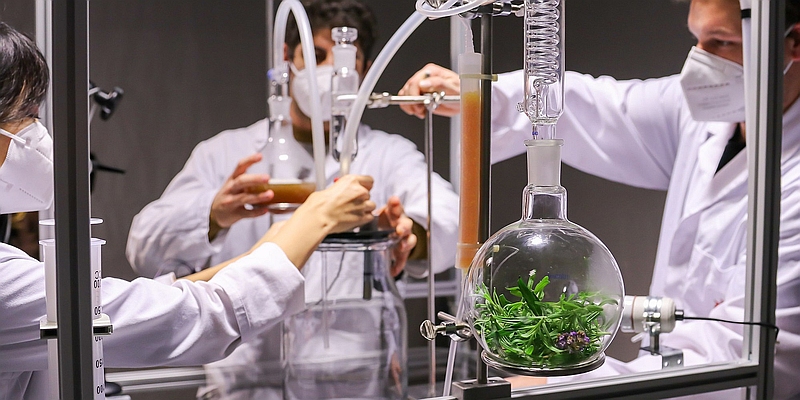 Bio Ink: Co-creating with microorganisms, photo: Birgit Cakir
FAQ
Sustainable innovation is a key part of adopting green technology. The Ars Electronica Futurelab can provide valuable fresh perspectives and hands-on experience in this process. Our team consists of a variety of experts like artists, coders, scientists, AI specialists, designers, architects and more. Our artistic approach helps to think outside the box and come up with new and creative solutions that may not have been considered before – delivering personalized, practical outcomes for your way towards green innovation.
To kickstart innovation processes, the Futurelab offers different innovation workshops based on our partner's needs. Highly effective is our Art Thinking process, a creative problem-solving approach that combines design thinking, innovation, and artistic expression to find new and sustainable solutions to complex problems. We also offer our talk format Creative Question Challenge to explore creative ideas in a 30-minute dialog, and workshops based on future narratives and future vision, ideation and creative vision. With this individual approach, companies can tap into their creative potential and develop unique solutions that may have been overlooked through traditional problem-solving methods.
The Ars Electronica Futurelab offers broad support for our client's own R&D processes, from different innovation workshops to feasibility studies. We assist with digital design and digital twins, as well as the creation and implementation of augmented, virtual and extended reality for green innovation processes. Another part of our services are "test before invest" programs to examine novel approaches and technologies. Furthermore, we help find and create new, sustainable business models.
One of the Futurelab's R&D areas touching on green innovation is the development of materials with advanced qualities that allow for completely new uses, like our Ori*botics research that combines origami, new materials and robotics. The place-saving properties and innovative application possibilities are a perfect fit for energy-efficient innovation.
Another way to promote new ways for resource-efficient innovation is to tap into the lab's longstanding experience with drone swarms. What started with the pioneering work on artistic drone shows with Spaxels has since grown into applications for different purposes, based on the lab's Swarm OS that can be used with basically any drone. Our research on drone communication might one day lead the way to networks of autonomous vehicles that could be used in multiple scenarios, from environmental purposes and wildlife conservation to monitoring and maintenance missions – allowing to cover wider areas with a more resource- and energy-efficient approach.
Communicating with a broad audience and entering a dialogue with the public is one of the Futurelab's areas of expertise: How to raise awareness for environmental issues, arouse curiosity and inspire action? From workshops to installations, from immersive experiences to architectural solutions – our ways of interaction are designed to be visually stunning as well as informative, presenting information and complex data on green innovation in a new light. All the while entering a dialogue with staff, customers and partners about what they really want in tomorrow's products – and what they expect in terms of sustainable practices.
We have extensive expertise with creating all kinds of solutions for our client's headquarters and customer service centers as well as multi-user spaces like the Ars Electronica Center's Deep Space 8K or the Ars Electronica Festival. One focus point is the implementation in an eco-friendly and energy-efficient way – establishing experiences that combine reaching out with sustainable materials and renewable energy sources.
Investing in green innovation technology can bring numerous benefits to companies, including cost savings, improved efficiency, and an engaging communication with the public. By working with the Ars Electronica Futurelab, companies can access cutting-edge research and development, as well as tailored advice on how to implement sustainable practices in their operations. By partnering with us, companies can stay ahead of the curve by implementing sustainable practices that benefit both their bottom line and the environment.