Chiara Croci is a Research Assistant at the Ars Electronica Futurelab working in Origami and Robotics research. She has a background in Industrial Design, and after finishing her studies at the University of Ferrara, she is now enrolled at the University of Johannesburg, completing her Masters within the Department of Industrial Design in the Faculty of Art Design and Architecture. The topic of her thesis is computational origami and digital fabrication.
Ori Shelter combines origami and social innovation with digital fabrication – creating affordable, flat packable, and self-sustained habitations. Its shape resembles a small house, creating a sense of welcome, appreciation, empowerment, and maybe even home in extreme situations. The inspiration belongs to the charm of folding techniques, where a flat surface is given strength and stability through pleats, being transformed into a three-dimensional object. Furthermore, implementing origami in digital fabrication and computation creates an innovative research field with multiple application use cases.
Originally designed for the South African Reconstruction and Development Program, the product now aims to help solve issues of homelessness in emergency situations like natural disasters and political conflicts.
Ori Shelter is sustainable: It reuses PVC truck covers and other recycled materials. Moreover, there was a thorough study concerning design for disassembly and ensuring that, at the end of its usage, the shelter is in turn recyclable. The base textile protects from outside climate and ensures privacy, while the solid tessellation provides structure and stability.
The manufacturing process can be adapted to different levels of technology, including basic production methods like carpentry as well as more advanced techniques such as 3D printing and laser cutting. The main requirements for the final product are privacy and empowerment. For this reason, Ori Shelter can be easily fixed and serviced by the users themselves.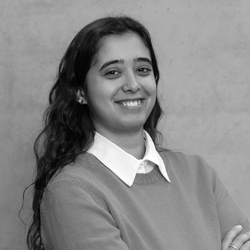 Chiara Croci comes from a family of teachers and carpenters. While during her former years she focused on scientific disciplines, she decided to pursue a more artistic path at university. She has a background in Industrial Design which she studied at the University of Ferrara where, in 2020, she completed her BA. In 2021 Croci obtained a BA Hons at the University of Johannesburg, where she is now enrolled and towards the conclusion of MA. Consistently with the topic of her thesis in computational origami and digital fabrication, Croci is working at the Futurelab as an assistant in Origami and Robotics research. Her life goal since she approached industrial design has been to make the world surrounding us a better place, one small project at the time.
Credits
Artist: Chiara Croci
With the support of Ars Electronica Futurelab, in particular Matthew Gardiner, Anna Oelsch, Hideaki Ogawa, Peter Freudling and with the support of the University of Johannesburg, Industrial Design department, in particular Martin Bolton and Oratile Mokgatla.
– Project in development –
This project was part of the Open Futurelab at the Ars Electronica Festival 2023.