In interdisciplinary collaboration, the creation of an appropriate legal framework is essential not only for the cooperation during a project but also for the exploitation of innovative results. Yet, practice shows that expectations, valuation and approaches are different between art, research and industry, as all protagonists bring in different angles in defining ideas worth protecting. The panel Conflicts in IP & copyrights in art and science collaboration discusses exactly these areas of tension. It explores the current legal frameworks and asks, if there are suitable mechanisms for the constantly increasing interest in and potentials of art and science collaboration.
Speakers: Gerald Bast (AT), Guido Kucsko (AT), Veronika Liebl (AT), Meinhard Lukas (AT), Gerfried Stocker (AT)
Biographies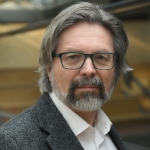 Gerald Bast (AT) 
Studied law and economics at the Johannes Kepler University Linz, from 1980 to 1999 at the Federal Ministry of Education and Research, since 2000 Rector of the University of Applied Arts Vienna. Member of the European Academy of Sciences and Arts, deputy chairman of the National University Federation Austria, board member of the European Forum Alpbach. Author and lecturer especially on educational and cultural policy and the connection between science, art and innovation.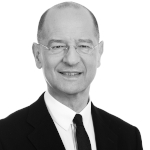 Guido Kucsko (AT)
Guido Kucsko is a conceptual artist and lawyer. As a lawyer, he specializes in "Intellectual Property" and teaches this subject at the University of Vienna. His works deal with questions of creative work and have been shown at the Palazzo Ducale – Mantua, Domus Media – Oslo, Fészek Muvészklub – Budapest, Macedonian Museum of Contemporary Art – Thessaloniki, Albertina – Vienna, Sigmund Freud Museum – Vienna, Museum of Fine Arts – Leipzig and the Landesgalerie NÖ.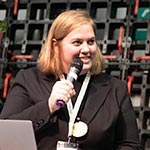 Veronika Liebl (AT)
Veronika Liebl is currently Director of European Cooperation, Organization and Finance at the department Festival/Prix/Exhibitions of Ars Electronica. She studied economic and business science at Johannes Kepler University in Linz (graduated in 2010) with study visits at Harvard University (US) and Université de Fribourg (CH) and has an interdisciplinary background in non-profit and innovation management. Since 2011 she is in charge of cultural management and European project development at Ars Electronica Linz and serves as a member for the Linz' city culture council and the Content Innovation Council of the Frankfurt Book Fair's program ARTS+. She is working for 9 years for Ars Electronica and is mainly engaged in programming and producing collaborative programs with partners from arts, science and industry and facilitates, in this framework, programs for artistic productions at Ars Electronica, in particular residency programs. She leads Ars Electronica's European collaboration projects in the field of culture, research & education and developed, launched as well as executed in this position – together with her team – numerous EU projects such as the STARTS Prize or the European ARTificial Intelligence Lab.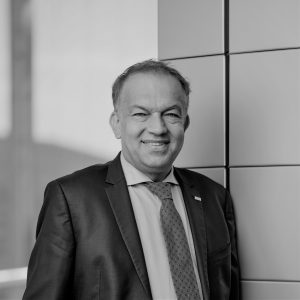 Meinhard Lukas (AT)
Since October 2015, Prof. Dr. Meinhard Lukas has held the office of Rector at JKU. Prior to this, he was Dean of the Faculty of Law for four years.
Almost incidentally, Meinhard Lukas made a name for himself as a pioneer for the Medical Faculty at JKU. From 2012 to 2013 he represented the City of Linz in the negotiations with the Republic of Austria in this regard. Since 2013 he had been in charge of the Medical Faculty project on behalf of the former rector.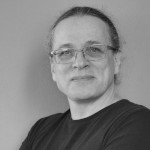 Gerfried Stocker (AT)
Gerfried Stocker is media artist and communications engineer. Since 1995, Gerfried Stocker has been artistic director and managing director of Ars Electronica. With a small team of artists and technicians, he developed the Ars Electronica Center's groundbreaking new exhibition strategies in 1995/96 and set up its own research and development department, the Ars Electronica Futurelab. Under his leadership, the program for international Ars Electronica exhibitions was established in 2004, the planning and repositioning of the Ars Electronica Center, which was structurally expanded in 2009, followed by the expansion of the Ars Electronica Festival in 2015 and, in 2019, the large-scale thematic and interior design redesign of the Ars Electronica Center. Stocker advises numerous companies and institutions in the fields of creativity and innovation management and is a guest speaker at international conferences and universities. In 2019 he received an honorary doctorate from Aalto University, Finland.