The Creative Question Challenge (CQC) is a new brainstorming format in which speakers explore and present creative questions in a 30-minute dialogue.
Speakers: Alexandra Daisy Ginsberg (UK), Simon Weckert (DE)
Moderation: Kazune Iwasa (JP)
Video
Biographies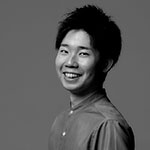 Kazune Iwasa (JP):
Kazune leads the projects of Art Thinking, and Future Foresight in HAKUHODO to explore potentialities of the world. Before joining HAKUHODO, Kazune used to provide innovation educational program to high school students in Tohoku area of Japan, which suffered from the great earthquake in 2011. His academic background includes social relations, innovation design and information sciences. A Kyoto native millennial, living in Tokyo.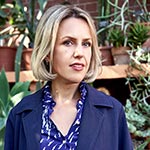 Alexandra Daisy Ginsberg (UK):
Dr Alexandra Daisy Ginsberg is an artist examining our fraught relationships with nature and technology. Through artworks, writing, and curatorial projects, Daisy's work explores subjects as diverse as artificial intelligence, exobiology, synthetic biology, conservation, biodiversity, and evolution, as she investigates the human impulse to "better" the world.
Daisy has spent over ten years experimentally engaging with the field of synthetic biology, developing new roles for artists and designers. She is lead author of Synthetic Aesthetics: Investigating Synthetic Biology's Designs on Nature (MIT Press, 2014), and in 2017 completed Better, her PhD by practice, at London's Royal College of Art (RCA), interrogating how powerful dreams of "better" futures shape the things that get designed. She read architecture at the University of Cambridge, was a visiting scholar at Harvard University, and received her MA in Design Interactions from the RCA.
Daisy received the World Technology Award for design in 2011, the London Design Medal for Emerging Talent in 2012, and the Dezeen Changemaker Award 2019. Her work has twice been nominated for Designs of the Year (2011, 2015), with Designing for the Sixth Extinction described as "romantic, dangerous… and everything else that inspires us to change and question the world". Daisy exhibits internationally, including at MoMA New York, the Museum of Contemporary Art, Tokyo, the National Museum of China, the Centre Pompidou, and the Royal Academy, and her work is in museum and private collections. Daisy is a resident at Somerset House Studios, London.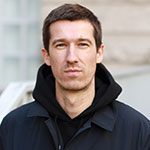 Simon Weckert (DE):
Simon Weckert is an artist with his home base in Berlin. He likes to share knowledge on a wide range of fields from generative design to physical computing. His focus is the digital world – including everything related to code and electronics under the reflection on current social aspects, ranging from technology oriented examinations to the discussion of current social issues.
In his work, he seeks to assess the value of technology, not in terms of actual utility, Ft from the perspective of future generations. He wants to raise awareness of the privileged state in which people live within Western civilization and remind them of the obligations attached to this privilege.
Hidden layers like producing and transporting the raw minerals required to create the core infrastructure of technologie and "human fulled automation" labor of microworkers who perform the repetitive digital tasks that underlie new technologie are just some of the topics in his projects.