The Festival in Linz and Covid-19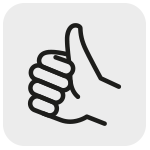 Discipline: We ask our audience in advance for discipline in the fulfillment of the protective measures in the sense of personal responsibility and responsibility towards other people.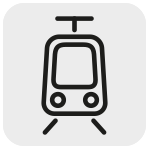 Arrival: Please travel by public transport!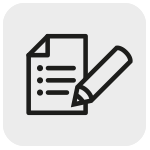 Registration: In order to be able to prepare your visit in the best possible way and minimize waiting times, we kindly ask you to register in advance for the locations Ars Electronica Center, KEPLER GARDENS and the University of Art and Design Linz.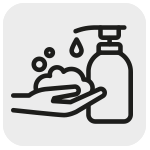 Wash your hands: Wash your hands regularly for at least 20 seconds and use our disinfectant dispensers. Hand disinfection when entering the festival area.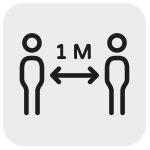 Keep distance: Keep at least 1, better 1.5 meter distance to all persons who do not live in your household.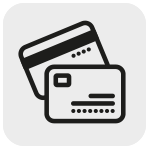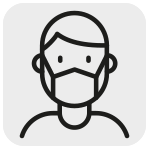 Mouth-nose-protection: We kindly ask you to bring a mouth-nose-protection and to wear it during the whole event!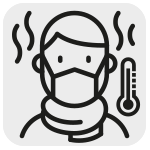 Symptoms of illness: In case of symptoms of illness (including fever, cough, shortness of breath and breathing difficulties) we ask you to stay at home and we will gladly refund your ticket price!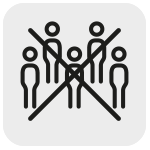 No Groups: Unfortunately, Ars Electronica 2020 does not offer group tickets. In order to ensure the required minimum distance, group-like gatherings are not permitted. Exception: persons living in the same household.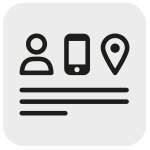 Contact details: Before the visit every visitor must provide contact details. These contact data will be stored for up to four weeks after the Ars Electronica Festival and will be used exclusively for contact tracking purposes. After this period has expired, the data will be deleted.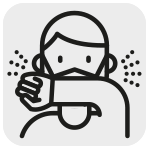 Respiratory hygiene: Cough and sneeze into the crook of your arm or a handkerchief.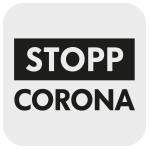 Corona App:
To contain the corona virus we recommend the use of the Stopp Corona App of the Austrian Red Cross:
www.stopp-corona.at
If you want to participate in the events in Linz, you need a festival ticket. Should any officially initiated measures to contain the corona virus in the period from September 9 to 13, 2020, which make it impossible to attend the festival, you will of course get the money for your ticket back.
All locations in Linz can only be visited with guided tours in small groups – this allows us to control the flow of visitors and prevent crowds of people. Visitor locations are sufficiently separated from each other. The design of the events is based on the legal requirements of the Austrian authorities.
We always recommend that you wear a mouth and nose protector to prevent the spread of the Covid 19 virus. Please note that in the short term, official measures may make it compulsory to wear a mask.
Clean your hands regularly and thoroughly with soap or disinfectant. Avoid hand contact (shaking hands) and keep a distance of at least one meter between yourself and all other persons not living in your household. Do not touch your eyes, nose or mouth, as hands can absorb viruses and transmit the virus through the face. When coughing or sneezing, keep your mouth and nose covered with bent elbows or a handkerchief and dispose of it immediately. Wear mouth and nose protection, even if it is not legally required.
The Austrian Ministry of Health offers you information on the current situation in Austria under www.sozialministerium.at. Here you will also find further information on Covid-19.
If you have any complaints that indicate the corona virus (such as fever, dry cough and tiredness) or have recently been in one of the risk areas, please call the Austrian telephone number 1450 immediately. This number is available around the clock from Austria!
This year we expressly ask you to stay in your home town in the sense of "Stay at Home" and enjoy the Ars Electronica Festival online or at an Ars Electronica Garden near you. It is also a painful step for us to do without thousands of international visitors here in Linz.
Tickets / Plan your Visit in Linz
The 2020 Ars Electronica Festival will take place from September 9 to 13, 2020. Due to measures taken to contain the Covid 19 virus, events for local audiences in Austria will take place in Linz (at the Kepler Gardens on the JKU campus, the Ars Electronica Center, the OK im OÖ Kulturquartier as well as at the Art University of Linz) on the one hand, while museums, universities, labs and galleries around the globe will be participating with their content via streams, Mozilla Hubs and social media on the other.
To visit an event or exhibition in Linz during the Ars Electronica Festival, you must purchase a ticket in advance for a guided tour that will take place at a specific time. Unfortunately, there are no regular "opening hours" at this festival, as we as the organizers fulfill the national Corona requirements.
Create your world will, of course, also be an essential part of Ars Electronica this year. Here, too, you can book tickets in advance. As usual, the program will invite children and young people to participate and will also include guided tours.
Tickets cannot be purchased on site this year, as they are tied to a freely available slot.
Unfortunately, Ars Electronica 2020 does not offer group tickets. To ensure the required minimum distance, group-like gatherings are not permitted. Exception: persons living in the same household.
In 2019 we said goodbye to the location POSTCITY, in 2020 the Kepler Gardens on the JKU campus will be the centre of the local festival edition.
We ask all international guests not to travel to Linz and consume the festival program online or visit local Ars Electronica Gardens in your area. The ÖBB, the Westbahn or regional bus connections (OÖVV) will bring you comfortably to Linz. Please be sure to wear a mouth and nose protection when using public transportation.
We will successively publish the festival program for local events in Linz as well as international online events on this website. You will find a first impression on our Highlights page!
Both the Ars Electronica Center and other festival locations in downtown Linz are largely barrier-free. However, since Ars Electronica always uses unusual locations, i.e. locations designed for completely different purposes, it can occasionally happen that exhibition areas are not barrier-free. We ask for your understanding!
Unfortunately, dogs and other pets are not allowed at the Ars Electronica Festival venues.
An overview of accommodation in Linz can be found on the pages of linztourismus.at. However, due to the worldwide spread of the Covid-19 virus, we generally advise international guests not to travel to Linz this year. Take advantage of the extensive online offer of the festival!
Most of the Ars Electronica Festival 2020 will take place online – with Internet access, whether on a smartphone or desktop computer, you'll be there! You'll find details on this in our online program soon.
Our publications are distributed by Verlag Hatje Cantz and are available from various online shopping portals. The Festival Catalogue 2020 will be published at the end of August 2020.
The Festival 2020 on the web
We will put the festival program online at ars.electronica.art/keplergardens soon!
From September 9 to 13, 2020, the Ars Electronica Gardens will offer a wide variety of live online events from different countries and time zones. We'll be putting the detailed overview online soon.
Yes, you only need a festival ticket this year if you want to visit the events in Linz or, if applicable, the events at the respective Ars Electronica Gardens.
Do you have any more questions?
Send us an e-mail to festival@ars.electronica.art!