---
Young Professionals
Honorary Mention
---
One of our school's focal points is a special focus on arts with a strong emphasis on media. In our computer science class, we studied various ways of developing apps and in the process discovered the program Adobe Animate. We learned the programming language it uses, Actionscript, and began creating small applications that incremented variables or told stories in which the user could periodically decide how they would continue.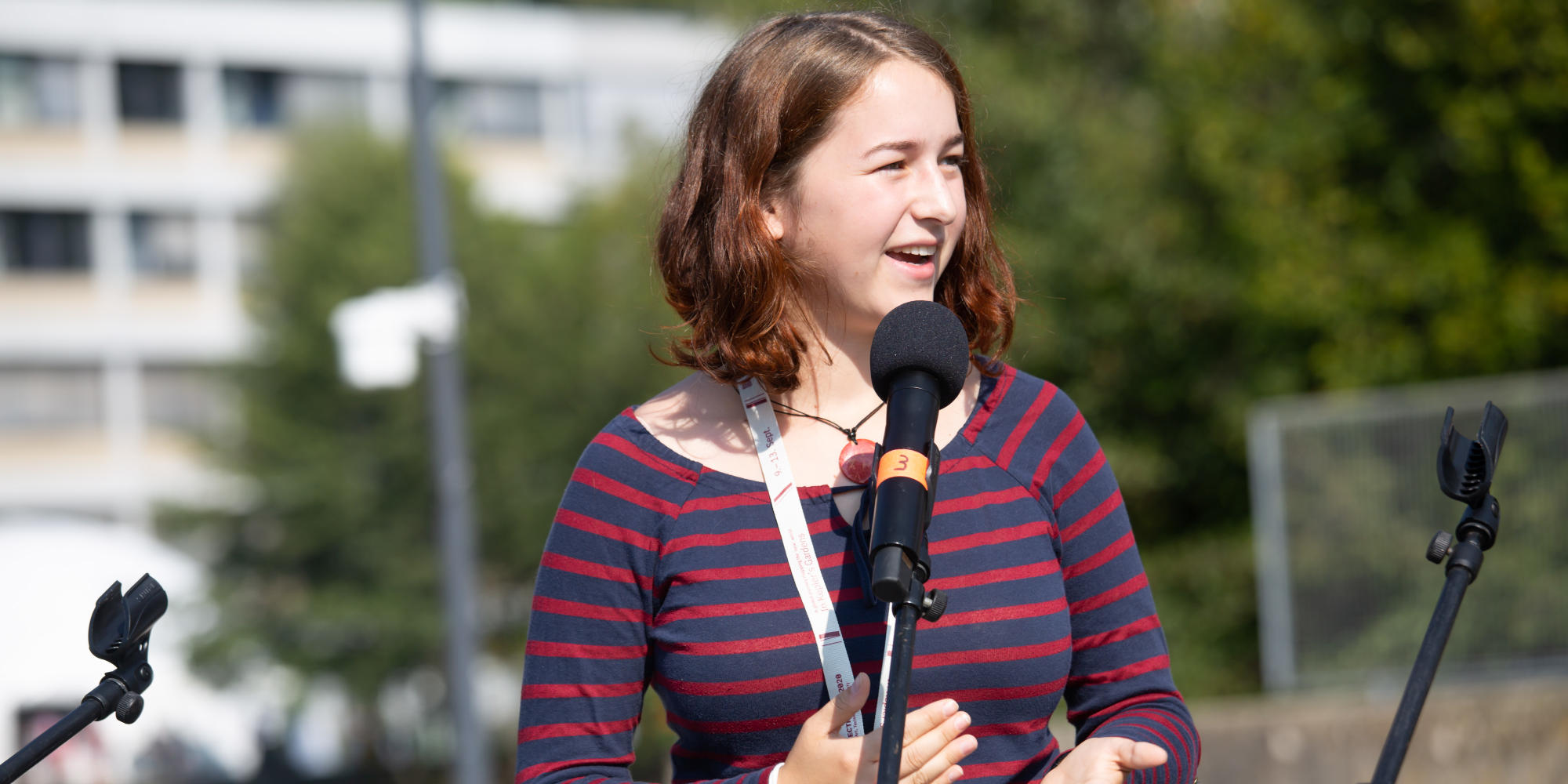 Together with other students from the subject areas of media design and art, we then developed the game Nomster. In this game, two players compete with a team of eight creatures of their choice. These creatures were designed and executed by students from various grades. The Nomsters are placed on the playing field alternately and assume various field formations there according to their respective attack pattern. Whoever occupies the most spaces at the end is the winner.
This app distinguishes itself from the many individual programming projects due to the large number of students involved in its development, and the long development period over nearly an entire school year. The app is now available for Android devices on the Google Play Store.
Video
Project Credits / Acknowledgements
Project support: Wolfgang Hoffelner
The students are from grades 11 and 12 at BORG Bad Leonfelden ; two classes were from our media/art section and one class from the science section "Man-Nature-Technology" (MeNaTec). The project was supported by Wolfgang Hoffelner in the areas of computer science, media design, and art.
Sarah Birklbauer, Sabrina Brandl, Anja Bräuer, Julian Danner, Josua Diaz, Raphael Fleischanderl, Denise Fleischanderl, Eva Froschauer, Leonie Ganser, Magdalena Goluch, Nefise Gül, Victoria Haider, Laura Horner, Selina Jobst, Raphaela Kerschhagl, Emma Kitzbichler, Klara Koudelka, Daniela Leitner, Melanie Lenz, Nicole Mülleder, Leonie Reisinger, Leoni Schnauderer, Patrick Schneider, Lily-May Sommer, Julia Stelzmüller, Ronja Stimmeder, Lea Stumptner, Anna Traxler, Sophie Voraberger, Marlene Voraberger / Schüler*innen der 7C und 8A des BORG Bad Leonfelden (AT)
Jurystatement
Nomster, is a play on words that stands for an amusingly clever tactical digital board game. One sees the attention to detail in the design of the bizarre avatars, these diverse, imaginative, and hand-drawn figures that add a very special touch to the game. The names given to the figures are another successful element; they are thought-provoking and let one enter the game flow with a grin. Even if the game's setup resembles that of a board game, the connection between technology and tactical game play is extremely appealing. The range of combination possibilities rules out any danger of boredom. Game on for the Young Professionals!
http://www.borgleon.at/2020/02/7c-8a-nomsters
www.borgleon.at/play