A Return to the Material
In an age of digital synthesis and screen-based connections, is there a craving for a return to the material? Do we long for haptic feedback and analogue experience: the touch of guitar strings, the feel of charcoal smearing under the fingers, banging a drum, painting on film? Is this simply a form of nostalgia, or might it be thought through in new ways? How can it be brought together in the audio-visual?
12:00 – 12:05
Introduction: Juergen Hagler (AT), Birgitta Hosea (UK), Harry Whalley (UK)
---
12:05 – 12:10
Introduction: Harry Whalley (UK)
---
12:10 – 12:30
Dirk de Bruyn (AU)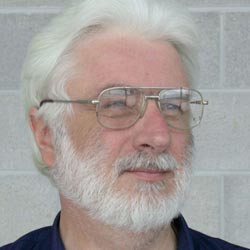 Dirk de Bruyn is Associate professor of Screen and Design at Deakin University, Melbourne, Australia where he teaches Animation and Documentary Animation modules. He has made numerous animations, performance and installation work over the last 40 years. He was a founding member and past president of MIMA (Experimenta). His book The Performance of Trauma in Moving Image Art was published in 2014. Hi recent animations such as Re-Vue (2017), Chanting (2018), Recover (2017), Living in the Past (2018) have been screened internationally. Retrospective programs of his animations have been presented at Melbourne International Animation Festival (2016), Alternativa, Serbia and Punto Y Raya, Karlsruhe Germany (2016). His academic writing can be further sourced at: https://deakin.academia.edu/DirkdeBruyn. His filmography is partially documented at: http://www.innersense.com.au/mif/debruyn.html
---
12:30 – 12:50
Alberto Novello (IT)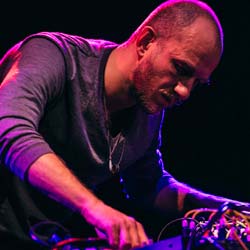 Alberto Novello a.k.a. JesterN's practice repurposes found or decontextualised analogue devices to investigate the connections between light and sound in the form of contemplative installations and performances. He repairs and modifies tools from our analogue past: oscilloscopes, early game consoles, analogue video mixers, and lasers. He is attracted to their intrinsic limitations and strong 'personalities': fluid beam movement, vivid colours, infinite resolution, absence of frame rate, and line aesthetics. By using these forgotten devices, he exposes the public to the aesthetic differences between the ubiquitous digital projections and the vibrance of analogue beams, engaging them to reflect on the sociopolitical impact of technology in a retrospective on technologisation: what 'old' means, and what value the 'new' really adds. His works have been presented at Centre Pompidou in Paris, Museo Reina Sofia Madrid, Amsterdam Dance Event, Venice Biennale, New York Computer Music Festival, Bozar Bruxelles, BOA Biennale Porto, Rewire Festival Den Haag, Glasgow Contemporary Art Center, Dom Moskow, Seoul International Music Festival, Rome University of Fine Arts, to mention a few. He graduated in Nuclear Physics at the University of Trieste, completed the master Art Science Technologies with Jean Claude Risset, obtained a PhD degree at the Technische Universiteit Eindhoven with Armin Kohlrausch, and graduated in Electronic Music at the Institute of Sonology, Royal Conservatory of Den Haag. He worked for Texas Instruments, Philips Research, and Auro Technologies creating software for their audio applications. In his career he has assisted Alvin Lucier, David Behrman, Nicholas Collins and Trevor Wishart. He has improvised with Evan Parker, Butch Morris, Karl Berger.
---
12:50 – 13:10
Lilly Husbands (US/UK)
Lilly Husbands is a Lecturer in Animation and Visual Culture at Middlesex University in London. Her research is broadly concerned with the legacy and evolution of experimental animation in the context of contemporary multimedia practice. She is an associate editor of animation: an interdisciplinary journal and co-editor of the book Experimental Animation: From Analogue to Digital (London: Routledge, 2019).
---
13:10 – 13:40
Panel Discussion 'A Return to the Material'
Dirk de Bruyn (AU), Alberto Novello (IT), Lilly Husbands (US/UK)
---