In its 40 years of existence, Ars Electronica has built up a vast network of partners and friends all around the world. In this session, the focus will be on the Ars Electronica Australia Initiative; presenting  partners & friends from this growing ecosystem. The session will offer insights, through artistic projects, research, programs and experiments, into the cultural landscape, and activities of this Australian network.
Presentation speakers:
Dr. Anne Scott-Wilson
Kelly Hodge
Peter Lloyd
Hamish Banham
Dr. Ryan Jefferies
Panel Diskussion: Art Out There.
An honest discussion, led by Creative Producer Kendyl Rossi, about the joys, challenges, insights, and results of the mission to bring media art to the streets of Australia.
Speakers:
Dr. Ryan Jefferies
Sofia Gibson
Kendyl Rossi
Adam Zammit
Closing words: Ambassador Dr. Brendon Hammer
Moderated by: Lubi Thomas, Ars Electronica Australia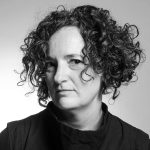 "Ars Electronica Australia is part of the Ars Electronica Futurelab international initiative, launched with Ars Electronica Japan in 2009.  Ars Electronica Australia (AEA) is driven by a vision to support and grow awareness of the creative community working at the intersection of Art, Technology and Society, and to develop opportunities that inspire and empower people to imagine, discover and act, within the Australian context. Ars Electronica Australia is taking a ground-up approach to program development situated in, and responding to our social context, whilst embracing and being supported by Ars Electronica's 40-year tradition of exploration at the nexus of Art, Technology and Society.This initiative aims to mentor emerging and experienced professionals, which this year (2019), sees two emerging sector professionals join the Ars Electronica Festival team, for an unprecedented professional practice experience. Quinty Pinxit-Gregg, currently a master student at QUT, (with AEA as industry supervisor), joins the producers' team.  Whilst Jaia Davis-Thomas; a newly qualified carpenter, modelling a unique career in the cultural festival's sector, joins the festival build team. The impact and influence of this cross-cultural professional experience cannot be overstated. Building capacity is a network effort and such platforms and opportunities are made possible by the generosity of the Partnership Network and, in this case, the Ars Electronica Festival Team.
Ars Electronica Australia has also been working with established artist and academic Anne Scott-Wilson to investigate, experiment and evolve her practice via new creative methodologies into expanded areas of discourse. Our eighteen-month journey has seen Anne working with Jaymis Loveday's Autonomous Subject Tracking Robotic Camera System, and dancers, through to the development of a multi-sonic performative installation, and the Ars Electronica "Bienenstock" platform, presented at Geelong After Dark. This experimentation journey has led to a, currently on display, project in Venice. Anne will be talking about this journey as part of the Festival's Ars Electronica Network Partners Sessions.
This session will also present the journeys of current Queensland University of Technology students and recent alumni, who are presenting Living Walls; A participatory prototype project as part of the Openlab program. Alongside these emerging voices, Australian organisations in the sector will discussion Art Technology and Science presentation in the Australian context, and especially the drive for intervention into our public spaces.
Ars Electronica Australia is spawning a creative ecosystem and supporting a growing network, by which to enable society to imagine, discover and act. Working with artists, educators and industry partners, Ars Electronica Australia broadcasts the ideas and discourses generated at the intersection of Art Technology and Society, for shaping our future society together."
Biographies:
Hamish Banham is an engineering student studying Electrical Engineering and Computer Science at the Queensland University of Technology. Data and interaction have driven his interest, and the opportunity to work within an exciting and changing industries. At the conclusion presentation of his IT capstone in 2018,  Hamish was given the opportunity to work on a project with Ars Electronica Australia. This was the beginning of an exciting journey into new ways of thinking and doing – what happens at the intersection of Arts, Science and Engineering.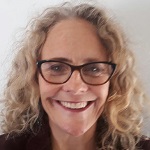 Sofia Gibson is the City Culture and Activation Manager at Wollongong City Council, Australia. In this role Sofia has a focus on place activation, community cultural development and oversite of Wollongong Art Gallery. Prior to coming to Wollongong, Sofia was the Head of Event Programming at Sydney Harbour Foreshore Authority, responsible for major outdoor events and activation programme revitalisation for two of Australia's most visited destinations – Darling Harbour and The Rocks, attracting over 40 million people annually. Sofia's passion for place-based outdoor activation stems from her time spent as a performer in Stalker Theatre company – renowned for their immersive and interdisciplinary physical theatre works and the intercultural performance dance company Marrugeku. During this period Sofia spent time co-creating works in remote Indigenous and regional communities across Australia, as well as touring extensively across Europe, Asia and The Americas.
Kelly Hodge is a Bachelor of Creative Industries, majoring in Drama and Creative Writing at the Queensland University of Technology. Having completed a course in Acting and Performance at the Queensland Performing Arts Conservatory, and a 6-week extension course at the University of California, Los Angeles, specialising in Digital Marketing and Business of the Film Industry. Kelly thrives in environments of creative collaboration and is passionate about integrating drama and writing with other disciplines. Kelly has featured in multiple short films and is soon to be performing at the Brisbane Powerhouse in School2Stage's upcoming work Survival of the Fittest. Kelly is also working on a key social Australian Anti-Ice Campaign, as scriptwriter, actor and co-producer.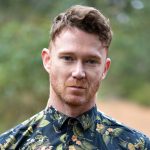 Ryan Jefferies is Head of Programs at Science Gallery Melbourne and a passionate advocate for interdisciplinary collaboration, creative science engagement and experimental curatorial practice. Ryan has a PhD in biomedical sciences and completed postdoctoral research fellowships at the University of Western Australia and the University of Bristol.  He has held previous curatorial and science communication roles at Museums Victoria and The University of Melbourne, including as former curator of the Harry Brookes Allen Museum of Anatomy and Pathology. Ryan has curated a range of interdisciplinary art/science exhibitions and public programs, including Science Gallery Melbourne's first major exhibition seasons BLOOD, PERFECTION and DISPOSABLE.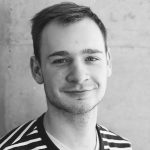 Peter Lloyd is currently working as a freelance interaction and graphic designer, who is passionate about projects that combine old and new processes, materials and technologies to create possibilities and opportunities in novel and open ways.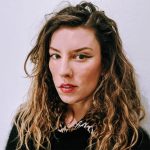 Kendyl Rossi is a Creative Producer – producing, practicing and curating at the intersection of art and technology. With an interdisciplinary background ranging from sculpture to performance, Kendyl is both curious and passionate about these disciplines and their role in public space. Canadian born, Kendyl has lived in Australia for over 10 years where she has been the Producer of Fed Square's Creative Program, and on the programming board of Pause Festival alongside her independently produced portfolio. For the past 3 years Kendyl has worked on the Victorian State Government's award-winning White Night events and is currently it's Associate Artistic Director. Consulting for artists and organisations, she has worked with key collaborating artist Georgie Pinn for over 5 years and is currently the Creative Producer of Georgie's globally touring award winning project ECHO.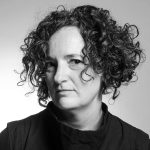 Lubi Thomas (AU/UK) is a leading curator in the field of digital/new media arts and associate practice areas. She has a wealth of tacit knowledge built on 20 years of development and delivery of: exhibitions, projects, events, residencies, public and education programming, and mentoring.
Lubi takes a context-responsiveness approach in her practice, which was also the topic of her MA thesis, Curating in Uncharted Territories. Fostering an open networked approach to programme structures, audience engagement, and partnership development Lubi has developed cultural programming frameworks for Creative Industries Precinct QUT, QLD State Library, and The Cube Brisbane. She has established benchmark international partnerships with key organisations including LEGO Education and Ars Electronica. As an Independent Curator Lubi works with leading Australian organisations: Experimenta,Digital Placemaking Institute, and is an Australian Council for the Arts Peer. Lubi regularly takes part in review panels, is an industry supervisor for HDR, and mentor in integrated learning programs. Since 2004, she is the co-founding partner in the collaborative arts practice davisthomas.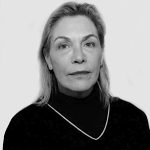 Anne Scott Wilson is a Lecturer in Art and Performance at Deakin University, member of the Art and Architecture research group #VacantGeelong. She sustains a solo art practice, curates and devises projects with colleagues at various Universities. Anne is a Committee Member of the Wyndham Council's Art and Heritage Portfolio in 2018/19. She is a recipient in 2018 of an Australia Council for the Arts Development Grant. She received her PhD from Monash University in 2009. Anne's core activities include public art (commissions) and solo and group exhibitions in commercial and public galleries in Australia and Europe. Her research interests are embedded in her previous experience as a dancer and choreographer investigating the nexus between performance and visual art.  Her interest in the dance and memory has also extended into Artificial Intelligence. Her solo, collective and curatorial practices share a symbiotic relationship in exploring the physical world to seek out and draw attention to that which cannot be measured, to both celebrate and explore the depths and dimensionality of experience within the human condition.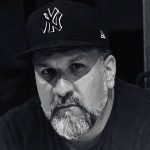 Adam Zammit is a creative entrepreneur who has lead the great challenge of bridging art, community and commerce through empathy and engagement with brands, businesses, institutions, government and industry. Adam started his diverse career as founding publisher of Music Weekly Magazine and website titles Revolver Magazine (97'-2003), Brag Magazine 2003-present and music industry trade magazine the Music Network 2007-present. As a media partnership broker, Adam has created national and international broadcast partnerships with the ABC, SBS, Channel 7, MTV, Channel V and Viacom global, Yahoo, RDIO, NOVA and Triple J.  Adam was one of 3 executives responsible for the management of the permanent USD$300million Franco Dragone production – The House of Dancing Water. In the past eighteen years Adam has also generated over $100 million dollars in new revenue for arts & entertainment industry assets. He has been in leadership on the majority of Australia's leading music and cultural events and institutions including ARIA, APRA, Splendour in Grass, Bluesfest, Big Day Out and many more.  Notably as CEO, Adam grew Big Day Out to be one of the worlds' biggest touring music festivals, whilst also creating, producing and consulting to a number of other national events including: The Australian Live Music Awards; The Bacardi Express; Tamworth Country Music Festival, to name a few. In 2017 Adam turned his attention to a new cultural platform, and is currently Founder and Festival Director of the 3 Festival – inspired by Ars Electronica, and part of the Ars Electronica global partnership network. The event will debut in May 2020. Adam is also the Director of Partnerships for Australia's biggest cultural export – The Australian Chamber Orchestra.