Cats rule the Internet. An endless stream of images and videos, memes, vines and gifs, create the most viewed content online – even more popular than porn. Both digital cat content and robopets use technology to fill a void. Why are we so fascinated with these domesticated felines? What do these binary creatures promise? In her new collaboration with video artist Kilian Immervoll, Dagmar Dachauer initiates an interaction between these ancient pets, humans and robots. She confronts the organic body in the digital space, as she glides through different hybrid states with a hyper-detailed and highly precise movement language. Hovering between humor and the uncanny valley, the wild and the domestic, the mystical and the postmodern, we are never really sure of what we are looking at in this performance. Dachauer zooms in on the changing relationship between human and non-human beings. Immervoll will share the stage. Sound artist Manuel Riegler creates the soundscape. The result is a phantasmagorical show, combining dance, video, performance, sound and live music.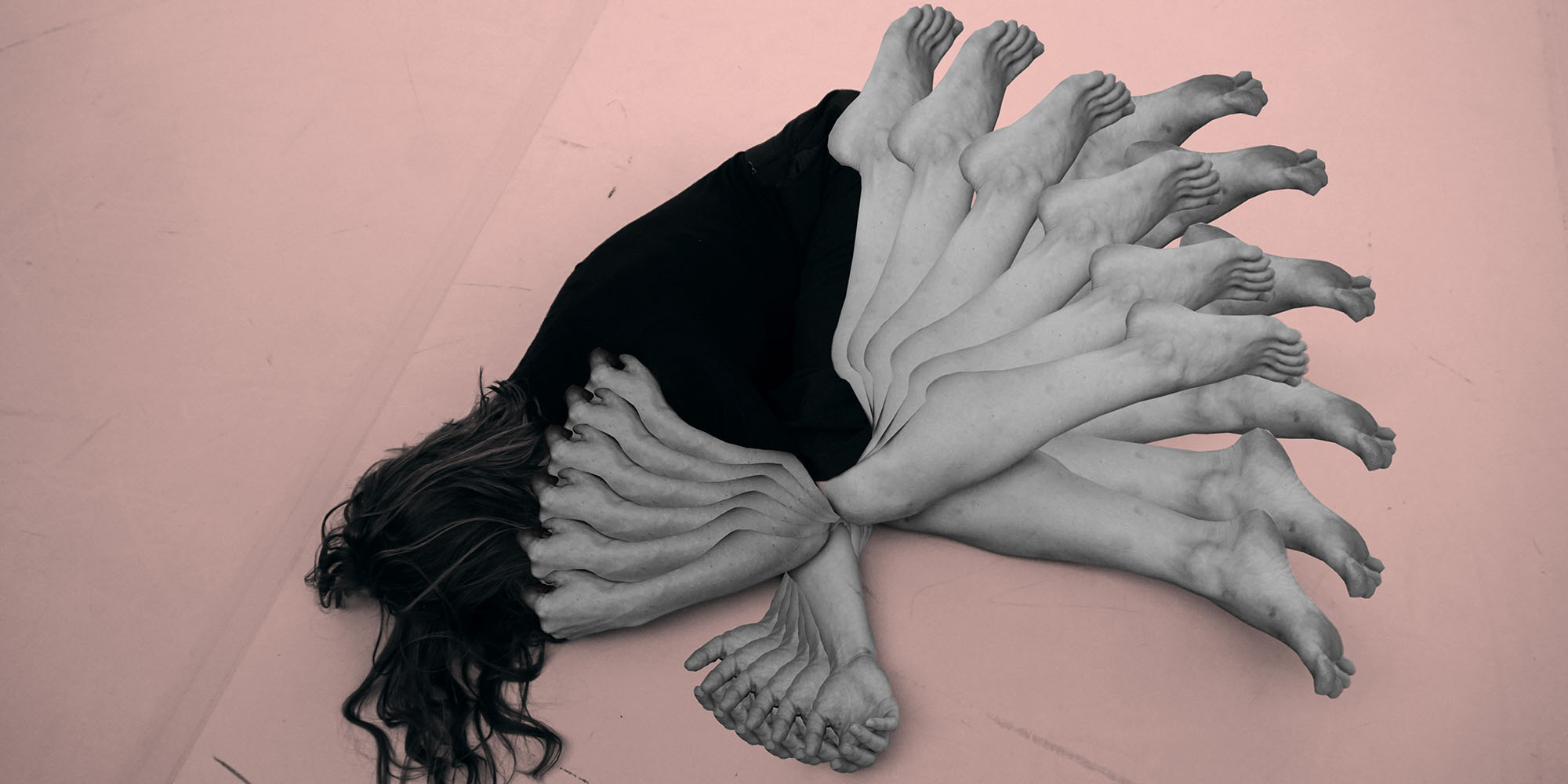 Project Credits:
Direction: Dagmar Dachauer
Co-Creation and Performance: Dagmar Dachauer, Kilian Immervoll
Video: Kilian Immervoll
Sound Design: Manuel Riegler
Dramaturgy: Edith Cassiers
Light Design, Technical Solutions: Janko Oven
Costumes: Louise Hanquet
Production: Dusana Baltic, Katja Somrak
Produced by umfug
Co-Production: C-TAKT, Plesni Teater Ljubljana, büro für tanz I theater I produktionen
Residencies/Supported by Musiktheater Linz, De Warande, SZENE Salzburg, D.ID, Dommelhof, Seoul Dance Center, GC De Kroon, Tanzfabrik RedSapata, A.I.R. residency@ART SPACE stift millstatt, K.A.K. Koekelbergse Alliantie van Knutselaars, Ars Electronica Future Lab
The Feline Project is accompanied by Quentin Legrand / http://www.ruebranly.com
In cooperation with Ars Electronica Festival and Musiktheater Linz
Support: Federal Chancellery Austria, Land Oberösterreich, Stadt Linz, Stadt Klagenfurt
Biographies:
Dagmar Dachauer (AT) is a freelance dancer, performer, choreographer and film maker, based in Upper Austria and Brussels/Belgium. She studied dance at Amsterdamse Hogeschool voor de Kunsten and at P.A.R.T.S. in Brussels. In 2015, she founded the art association UMFUG, in which she realizes dance and theatre performances as well as film projects with collaborators coming from various backgrounds such as cinematography, sound design and ecology. Her solo works, as well as her dance films, have received several awards and are touring internationally.
Kilian Immervoll (AT) was born in 1989 in Bad Ischl, Upper Austria and grew up in Linz. In 2016 he obtained his MA in fine arts at the Academy of Fine Arts, Vienna. Additionally, he studied at Central Saint Martins, London. He works conceptually within different media, focusing on video installations. His work has been shown internationally (a.o. mumok, Vienna; vkunst IV, Frankfurt; Austro Sino Arts Program, Chongqing; Camden Collective, London).