Panel Discussion
Liegt der Ansatz für die Bewältigung der Herausforderungen und die Erschließung von Neuland in der Elementarpädagogik darin, das Problem aus verschiedenen Perspektiven zu betrachten?
Der Austausch von Erfahrungswissen bietet ein großes Potenzial für notwendige Veränderungen.
Vertreter*innen aus Kindergärten, Lehre und Forschung diskutieren über Möglichkeiten, die Elementar- und Primarbildung neu zu denken. Können wir den Grundstein für eine neue Pädagogik legen?
Moderation:
Sandra Kiendler (AT)
Redner*innen:
Sok-Kheng Taing (AT)
Reinhard Wimroither (AT)
Ana B. González Gualda (ES)
Sandra Ivanschütz (AT)
Biographies
Sandra Kiendler (AT) studied teacher training at the University of Salzburg and also holds the Bachelor of Arts in Anglistics & American Studies. Next to teaching English in higher secondary schools, she has been working as a tour guide at Ars Electronica Center since 2019 and is also responsible for the latest exhibition, "There Is No Planet B". During the last two years, she has worked as a digital lecturer for various Ars Electronica Home Delivery presentations, was the project manager for the temporary exhibition "Mirages & Miracles" and provided translations as well as subtitles for several Home Delivery-videos.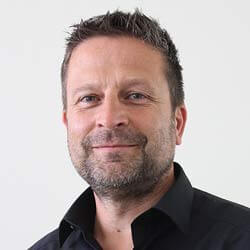 Reinhard Wimroither (AT): Place of Birth: Braunau am Inn/Upper Austria
1980 – 88: Academic High School (Gymnasium Braunau)
1989 – 94: KF-University of Graz: Physics, Geography
1995 – 2022: Teacher at the BAKIP/BAFEP RIED
2020 – …: Headmaster of the BAFEP RIED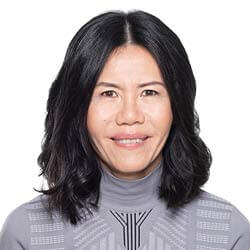 Sok-Kheng Taing (AT): Diversity and International Community Ambassador, Dynatrace Austria. Co-Founder of Dynatrace with over 1,000 technical engineers, mother of two girls and supporter of programming clubs, advocates for early childhood STEM education and holistic education in international kindergartens and schools.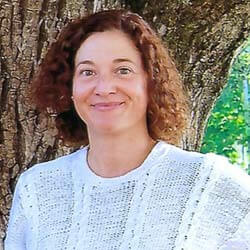 Ana B. González Gualda (ES) was born in Spain where she studied nursery assistant in Almería and kindergarten teacher and special education in speech needs in Granada. She lives in Linz since 2007. She works in the bilingual nursery school Poschacher Villa, Magistrat linz since 2017. Together with the entire Team of the educational center she tries to improve every day the quality of the education and care of the boys and girls who come to the center.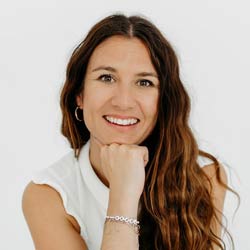 Sandra Ivanschütz (AT), owner and director of the English Play School, is from Austria and lived in Australia for 1 year. Part of the Playschool family since 2007.
Certified kindergarten pedagogue, Certified after-school teacher, Certified Montessori pedagogue, Children's fitness trainer, Ice skating coach, Conversation Club Trainer, Bachelor of Arts, Qualified photographer
Favourite slogan: "Every day is an adventure."
This panel is presented within the framework of the OSHub project that has received funding from the European Union's Horizon 2020 Framework Programme for Research and Innovation under grant agreement No. 824581.