Talk + Q&A
What roles does current technology play in the manipulation and misinformation of citizens? In a spotlight talk with Forensic Architecture, we highlight the threats that possibilities of global communication at a mousclick brings with it. The potentials of digital superveillance and monitoring of critical voices to turn networks of collaboration into networks of hazard of contaging malicious software.
Speaker:
Forensic Architecture, Lead Palestine-Israel Researcher
Credits
Partner: Forensic Architecture
Biography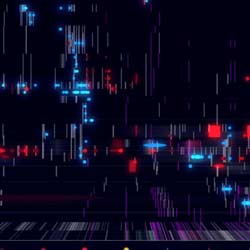 In her work, the leading Israel-Palestine researcher for Forensic Architecture is linking their investigations to the work and research of civil society groups and human rights defenders in the country. She has almost two decades of extensive academic, legal research, and fieldwork experience in the Middle East on the topics of human and minority rights, with an emphasis on the relationship between the law, violence and power.
S+T+ARTS Day is supported by the European Project Repairing the Present which has received funding from the European Commission's Directorate-General for Communications Networks, Content and Technology under grant agreement LC01641664.