Ars Electronica Solutions opens its doors for international guests

Ars Electronica Solutions will again be represented at this year's Ars Electronica Festival with its own location in the Tabakfabrik Linz. In keeping with the festival theme "Welcome to Planet B – A different life is possible. But how? " ", Ars Electronica Solutions will also be devoting itself entirely to the topic of "Sustainabilty Thinking.
On the one hand, in the form of an exciting panel discussion in the "Department of Disruptive Disciplines," and on the other hand with artistic interventions in the Ars Electronica Solutions Media Studio in the Art Magazin in Haus Falk at the Tabakfabrik Linz.
Ars Electronica Solutions will also join forces with its longtime partners ESA (European Space Agency) and DLR (German Aerospace Center) in Ars Electronica Deep Space 8K for exciting, immersive presentations.
Panel discussion at the Tabakfabrik Linz:

Background Sustainability Thinking:
" Sustainable Synthesis of Art & Design Thinking "
Ars Electronica Solutions is working with the ICT Institute for Clean Technology to develop a framework to help clients integrate creative sustainable strategies into their projects. This framework is the basis for past and future workshops for companies and organizations.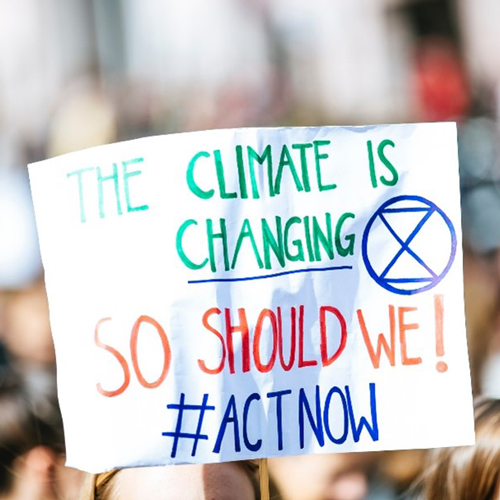 Sustainable action is a matter of the heart –
Reason won't get us anywhere!
In a panel at the Ars Electronia Festival, pioneers of spirited sustainable thinking and action will discuss the question of what feeds constructive resistance to the consequences of climate change, the biodiversity crisis and our economic system. We all try to think of solutions, but don't we need to feel solutions first? As a participant:in the audience, you are also invited to actively enrich the round with your impulses! When? On 10 Sep from 14:00 to 15:30 at the Tabakfabrik Linz, meeting point Grand Garage. On the panel Stefan Kaineder (Upper Austrian Environment and Climate Regional Councillor), Johannes Gutmann (SONNENTOR Kräuterhandelsgesellschaft mbH), Nadine Schratzberger (MONTREET ), Florian Reiche (amorgorama), Julia Wöger (Natural Sciences Moderator) and Pippa Buchanan (Resilience and Sustainability Educator and Consultant). Moderation: Chris Müller and Sabine Hoffmann Before, during and after the panel, there will be a PopUp for repairing broken clothing, powered by MONTREET and Ars Electronica Solutions.
Mehr Infos hier!
Artistic interventions at the Tabakfabrik Linz

Our studios at the Tobacco Factory can be visited during the festival from Thursday to Saturday, from 12noon-6pm, by appointment only at solutions@ars.electronica.art, zu besichtigen.
Bio signal studio
Solastalgia Detector
Erika Mondria (AT), Ars Electronica Solutions
Solastalgia refers to a distressing sense of loss that arises when someone directly witnesses the change or destruction of their own home or habitat and feels a sense of powerlessness.
Use the Solastalgia Detector to find out through unconscious thought activity what your tendency is towards this new sense of loss.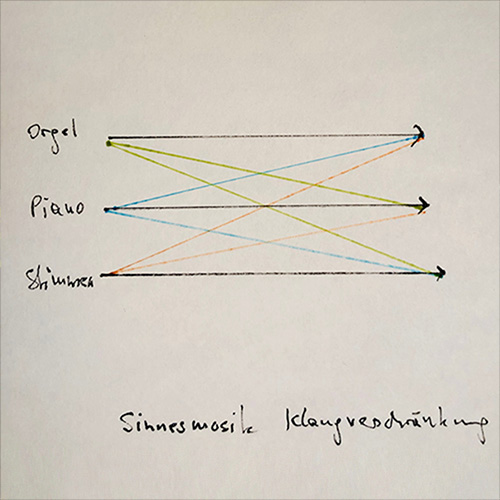 Media studio: Sensing a new time & space
Music for the Senses, Austrian Pavilion @EXPO Dubai 2020
Rupert Huber (AT)
Rupert Huber's music installation "Music of the Senses" is a musical-architectural bridge between Austria's rich musical tradition, and Rupert Huber's future-oriented format of designing social music in real spaces. This music installation was an integral part of the Austrian Pavilion at Expo Dubai 2020.
In the adaptation for the Ars Electronica Solutions Sound Studio, Huber uses the space to present a more intimate, direct recomposition and, by adapting the sensor technology, to give visitors a direct, locatable sound experience, the music, that envelops them while they themselves orchestrate the composition.
Media studio: Sensing a new time & space
Solar Synthesizer 0.4 – The Sunny Boys
Alexander Minichmair (AT), Felix Minichmair (AT), Klaus Dieterstorfer (AT), Rupert Huber (AT)
The dream of a self-sufficient life occupies many people more than ever. The Solar Synthesizer 0.4 is the first attempt to transform the energy of the sun into sound. The sun is not only used to generate sound, but also powers the entire system and is thus independent of energy from the grid.
Media studio: Sensing a new time & space
Receipt-scape
Florian Berger (AT)
A generative algorithm produces an infinite landscape as binary code which is directly interpreted by a conventional point-of-sale-printer, hereby, with a wink, questioning the tiresome conventional way of producing graphics by engines, drivers, graphics software etc., and, even though using a somewhat anachronistic technology, extending the perception in a way that is not even possible on usual display methods (by utilizing a "so to say" mixed temporal/spatial dimension).
Deep Space 8k Shows

Taking the pulse of our planet from space
Simonetta Cheli (IT) , Robert Meisner (DE)
Timeslot: FRI. 9.9.22, 13.30-14.00
The view of the Earth from space is the only perspective that allows us to observe changes on our planet. To demonstrate the relevance and value of Earth observation in terms of environmental and socio-economic benefits, the journey takes us to current issues around climate change with a virtual presentation. Satellite imagery provides the stunning views of the Earth that document and assess the changes. Based on the technologies developed for the "Φ-Experience", the Deep Space 8K application "Earth from Space" provides a stunning and detailed insight into global change.
Mehr Infos hier!
Fragility & Beauty – Earth from Space
Nils Sparwasser (DE), Robert Meisner (DE), Rupert Huber (AT)
Timeslot: FRI. 9.9.22, 19.30-20.00
Join us on a journey around the world with breathtaking satellite images of our planet. Robert Meisner (ESA) and Nils Sparwasser (DLR) show how beautiful, fragile and endangered our planet is and how we are changing the surface of the Earth at an unprecedented speed. Be fascinated by the possibilities of Earth observation satellites, which today permanently provide us with information about the state of our planet. Experience beautiful as well as informative images, musically accompanied by a live performance by composer Rupert Huber (tosca).
Mehr Infos hier!
Plankton Electronic

If you are looking for variety and fine electronic music in the evening, this is the place to be. On Saturdays, there are several live acts on a small ship (Salonschiff Fräulein Florentine) on the Donaulände, including our long-time partner and fantastic composer Rupert Huber (Tosca) directly after the Klangwolke. Friday is dedicated to various DJ sets.
Directions:
Linz Urfahr Promenade
(Centre of Urfahranermarkt area,
Second landing stage downstream from the Danube after Nibelungenbrücke)