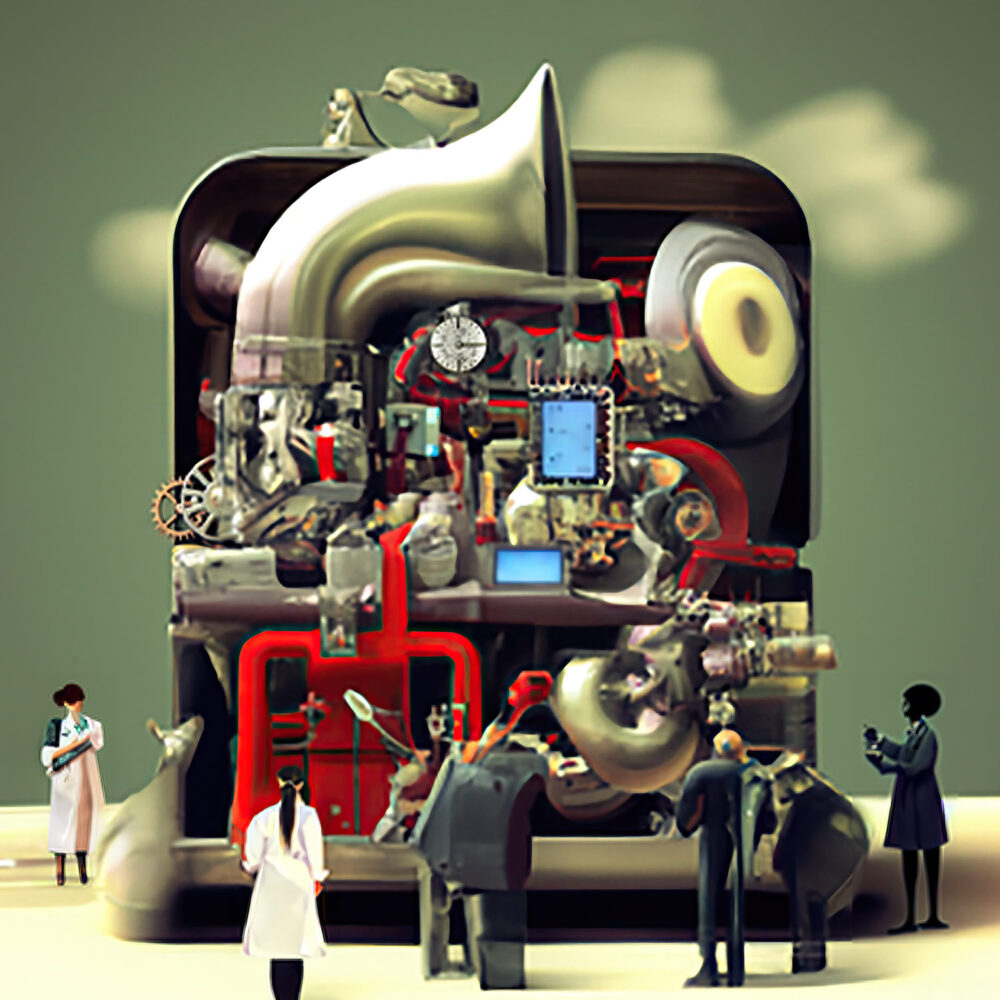 Be part of shaping a pioneering university for digital transformation and apply now as a FOUNDING LAB STUDENT!
We are looking for students from all kinds of disciplines who deal with different aspects of digitalization and want to help shape the founding process of the Institute for Digital Science Austria with their expertise and visions.
The Open Call has already been closed.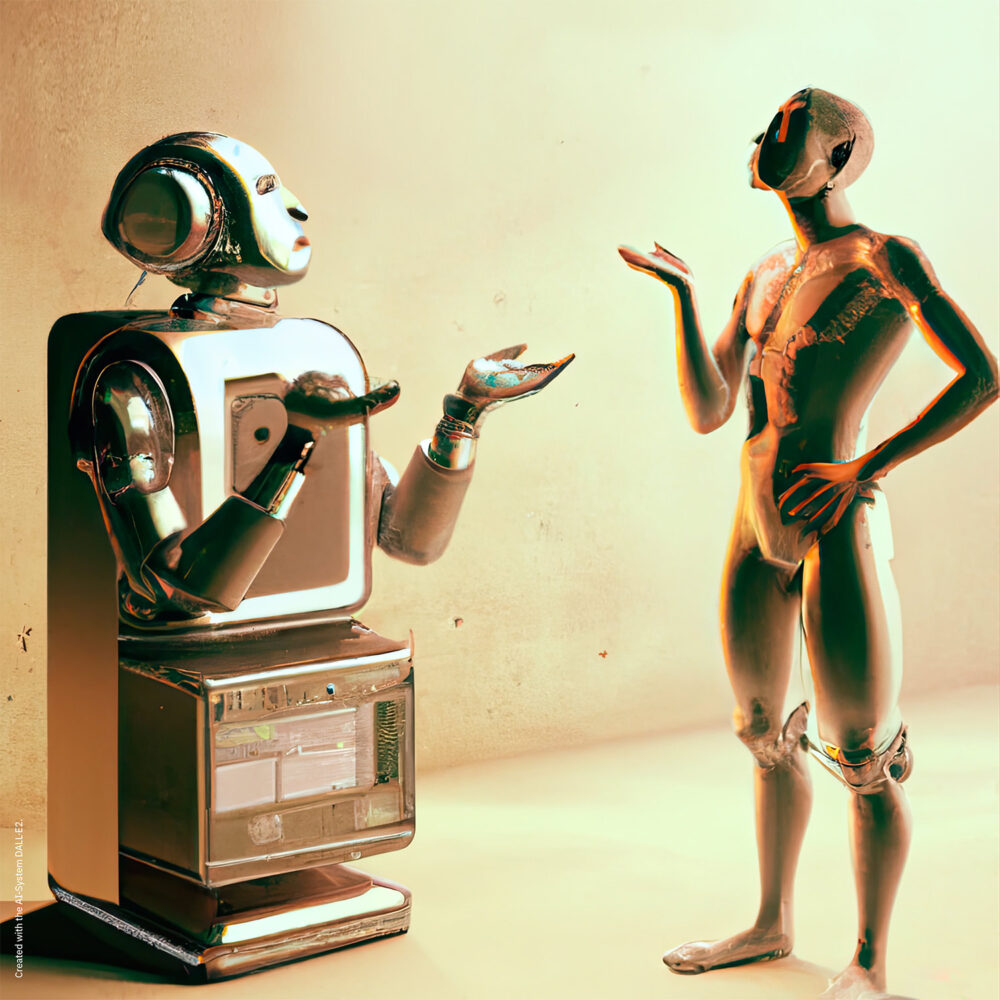 Who owns the truth?
A summer school and seminar series on the facts, figures and futures related to infrastructure, code, machines, the virtual worlds, media, and governance systems that are the founding blocks of digital transformation. It will question, discuss, and shape the impact of digital transformation on the future of nature, tech and people. The program will be co-created by students and experts from diverse fields and backgrounds. Applications from all disciplines are welcome!
Global challenges of tomorrow require new strategies—rooted in creativity and co-creation. The FOUNDING LAB serves as an impulse for IDSA, a pioneering university that shapes the digital transformation. It test-runs new knowledge-creation strategies influencing the future of nature, tech and people. Based on far-reaching trans-disciplinary collaborations, the FOUNDING LAB combines imagination with implementation.
Program Details
The FOUNDING LAB student program includes two parts: The FOUNDING LAB Summer School as part of the 2023 Ars Electronica Festival and the FOUNDING LAB Fall Term 2023/2024.
Prospective FOUNDING LAB Students can apply for only one part but are invited to contribute to both. Preference will be given to applicants who join both program parts.
Students can stay registered in their home university and enroll in the FOUNDING LAB as a high-level seminar program. Students who want to stay for the full duration of the Fall Term in Linz, will be provided with workspaces at IDSA.
Upon completion, Students will receive a program diploma granted by the Institute of Digital Sciences Austria (IDSA). The FOUNDING LAB Summer School is the equivalent of 4 ECTS (100% participation), the FOUNDING LAB Fall Term is equivalent to 12 ECTS (minimum 80% participation).
FOUNDING LAB
Summer School
FOUNDING LAB
Fall Term
Commitment
3 weeks
as part of the Ars Electronica Festival
4 months
3 x 8-day workshop in Linz & online mentoring and Deep Dive Talks.
This seminar series is compatible with other university enrollments.
Or optional: Stay in Linz for the entire Fall Term.
Date
August 23 – September 13, 2023
October 2023 – January 2024
Time requirement
Full-time
Part-time: The Students can stay enrolled in their universities and visit the FOUNDING LAB program as a high-level course.
ECTS!*
4
12
Attendance required
100%
At least 80%
Students to be selected
max. 75
max. 25
Target group
PHD & Master Students from all disciplines
Benefits
Your travel, accommodation and visa costs during the FOUNDING LAB Summer School as well as meals (breakfast, lunch, dinner)
Stipend of min. 1,300.– per month as well as travel costs for 3 round trips and up to €2,000.– production costs
Location
Linz, Austria
Linz, Austria and online
Language
English
Faculty
15+ Fellows, Experts, and Facilitators
Application fees
There is no application fee
Application Deadline
July 6, 2023 – 11:59pm CEST (extended)
ECTS* The European Credit Transfer and Accumulation System (ECTS) is a standard means for comparing academic credits, i.e., the "volume of learning based on the defined learning outcomes and their associated workload" for higher education across the European Union and other collaborating European countries.
Ideal candidate
We recognize that the digital transformation of our society and economy is a complex and multifaceted phenomenon that has far-reaching implications for a wide range of disciplines and fields. Therefore, we are dedicated to fostering a trans-disciplinary approach.
We seek applicants from diverse fields and cultural backgrounds, not limited to technology, for a trans-disciplinary and intercultural program. The FOUNDING LAB program is open to Master's and/or PHD Students, but also welcoming those to participate, who can demonstrate equivalent expertise.
The Summer School requires full participation onsite, while the Fall Term is split into Chapters that take place onsite, while onboarding sessions, Deep Dive Talks and group work happen online. Both programs require at least 80% attendance for participants to pass.
The program is looking for international students who embrace forward-thinking approaches to learning and the co-creation of knowledge within the fields of technical and digital infrastructures, data, code and AI, machines and robots, interfaces and virtual worlds, and the transformation of media and policymaking. We welcome applicants from all backgrounds, including practitioners, from all fields, including but not limited to
AI Engineers, Architects, Biologists, Chemists, Computer Scientists, Dancers, Data Scientists, Economists, Experimental Physicists, Genetic Engineers, Hackers, Historians, Journalists, Mathematicians, Musicians, Neuroscientists, Philosophers, Policy Experts, Sociologists, Theologists… and everyone in-between and beyond.
The Open Call has already been closed.
If you have questions or require support, reach out to our team: foundinglab@ars.electronica.art