An exhibition produced by Grand Palais Immersif and Iconem in collaboration with the Fondazione Musei Civici di Venezia, a collaboration with the Embassy of France in Vienna and the Embassy of Italy in Vienna
Begrüßungsworte des französischen Botschafters in Wien, Gilles Pécout
Begrüßungsworte des italienischen Botschafters in Wien, Stefano Beltrame
Welche Stadt genießt so universelle Berühmtheit wie Venedig, ein unvergleichliches Unikat der Geschichte, Kunst und Tradition? Der Ursprung der Magie der Stadt liegt in ihrer einzigartigen Beziehung zu den Gewässern der Lagune. Vor 16 Jahrhunderten brachte eine mutige Stadtplanung durch den Einsatz innovativer und experimenteller Technologien eine Stadt aus Stein auf einer Wasser- und Schlammfläche hervor, die stets auf den Lauf der Gezeiten reagieren muss.
In der Ausstellung Venice Revealed kann das Publikum diese geheimnisvolle Stadt auf eine neue Art und Weise entdecken und erleben. Anhand von Bildern, die völlig neue Blickwinkel eröffnen, lädt sie dazu ein, über die Viertel der Stadt zu fliegen, Details von Gemälden, die für das bloße Auge unsichtbar sind, aus nächster Nähe zu betrachten und sogar Mauern von Palästen zu durchqueren. Der Rundgang führt Besucher*innen zu bedeutenden Orten wie der Lagune, dem Canal Grande, dem Markusplatz und dem Dogenpalast. Venedig enthüllt die Geheimnisse seiner Vergangenheit, erzählt uns aber auch von seiner Zukunft, einer Stadt, die sich ständig neuen Herausforderungen in den Bereichen Innovation und ökologische Nachhaltigkeit stellt.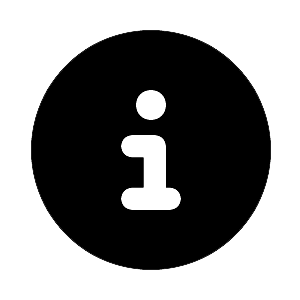 Begrenzte Kapazität, Registrierung erforderlich – zusätzlich zu einer gültigen Eintrittskarte wird eine (kostenlose) Reservierung für die jeweilige Veranstaltung im Voraus benötigt. Deep Space 8K Reservierungen müssen spätestens 15 Minuten vor Programmstart vor Ort gescannt werden.
Sprache: Englisch
Roei Amit (FR)
General Manager, Grand Palais Immersif (Réunion des Musées Nationaux-Grand Palais group), production and distribution of digital exhibitions ; Expert in digital innovation ; Ph.D in Social Sciences.
Yves Ubelmann (FR)
Architect since 2006, Yves Ubelmann began his career working in the Middle East and Central Asia, where he conducted surveys of archaeological sites using photogrammetry. In 2013, he founded the technological enterprise ICONEM, whose mission is to digitize endangered heritage sites around the world and produce immersive exhibitions. ICONEM collaborates with international cultural institutions such as the Louvre in Paris and Abu Dhabi, UNESCO, Fondazione Musei Civici di Venezia, and the Smithsonian in Washington.
Chiara Squarcina (IT)
Chiara Squarcina, born in Lido – Venice, has been working since 1996 for the Musei Civici di Venezia, now Fondazione Musei Civici di Venezia. For the Fondazione she holds the role of Manager of Area 2 as well as Manager of Palazzo Mocenigo Museum – Study Center of the History of Textile, Costume and Perfume, Burano Lace Museum and Murano Glass Museum.
Credits
Director Grand Palais Immersif: Roei Amit
Chief curator: Gabriella Belli, with the collaboration of Elena Marchetti, Curator, Fondazione Musei Civici di Venezia.
Associate curator: Yves Ubelmann
Music: David Chalmin
Set design: Agence Clémence Farrell
Graphics: Bénédicte Rolland
Lighting design: Aura studio
Audiovisual production: ICONEM
Imaginary Venise Atlantide: Elisabeth Jonniaux and Yves Ubelmann
Assassin's Creed space: Ubisoft