With three billion users today, Facebook (Meta) impacts our social, economic and political lives in an unprecedented way. Collectivize Facebook is a collective action lawsuit that aims to force legal recognition of Facebook as a public domain that should be under ownership and control of its users. Facebook infringes upon the right to self-determination of peoples and individuals in various ways. The corporation instrumentalizes users as neo-feudal data workers, turning our affective labor into its capital. Facebook employs racist algorithms and is used in various surveillance capacities that infringe upon privacy and further impacts democratic elections in disproportionate ways, of which data capture and targeted campaigns of Cambridge Analytica are a recent example. And the corporation has willfully advised authoritarian regimes such as that of Duterte in the Philippines.
The indictment against Facebook therefore demands that (1) Facebook is recognized as a public domain and (2) the ownership model of Facebook is transferred to its 3 billion users. This means the lawsuit does not want to reform Facebook or to nationalize it: its aim is to transform Facebook into a transnational cooperative, under shared ownership and governance of its users. This installation offers you the chance to read the indictment against Facebook in various languages, and to join the case as a co-claimant before it is filed at the United Nations Human Rights Council in Geneva.
Credits
Presented with the kind support of Creative Industries Fund NL.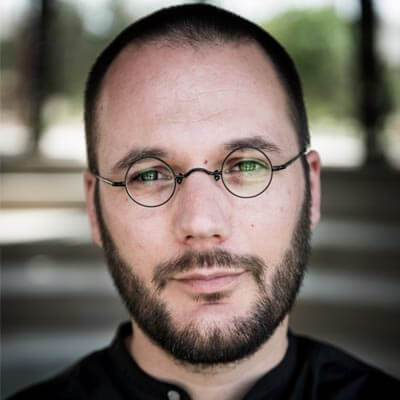 Jonas Staal (NL)
Jonas Staal is a visual artist whose work deals with the relation between art, propaganda and democracy. He is the founder of the artistic and political organization New World Summit (2012–ongoing). Together with Florian Malzacher, he co-directs the training camp Training for the Future (2018-ongoing), and with human rights lawyer Jan Fermon he initiated the collective action lawsuit Collectivize Facebook (2020-ongoing). With writer and lawyer Radha D'Souza he founded the Court for Intergenerational Climate Crimes (2021-ongoing) and with Laure Prouvost he is co-administrator of the Obscure Union. His projects have been exhibited widely at venues such as the V&A in London, Stedelijk Museum inAmsterdam, M_HKA in Antwerp, Moderna Museet in Stockholm, Centre Pompidou-Metz and the Nam June Paik Art Center in Seoul, as well as the 7th Berlin Biennale, the 31st São Paulo Biennale and the 12th Taipei Biennale. His books include Propaganda Art in the 21st Century (MIT Press, 2019), and Training for the Future Handbook (with co-editor Florian Malzacher, Sternberg Press, 2021).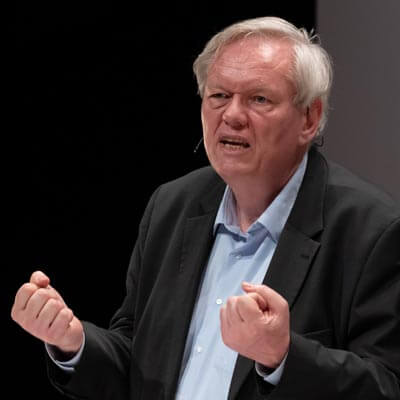 Jan Fermon (BE)
Jan Fermon is a lawyer at the Bar of Brussels, Belgium, specialized in criminal law, international (humanitarian) law and human rights law. Since 2005 Fermon has been a bureau member of the International Association of Democratic Lawyers (IADL), the biggest international organization of progressive jurists. He has represented trade unionists against attempts to criminalize collective action, victims of the genocide in Rwanda and of war crimes committed by US troops during the war on Iraq and of NATO bombings in Libya. He was the lead lawyer for the founder of the Communist Party of the Philippines Jose Maria Sison in the successful case against the "terrorist" blacklisting by the EU. He was part of the legal team that successfully defended forty-one Kurdish activists accused of participation in the Kurdistan Workers Party (PKK). With Ties Prakken he published his book Political Defense in 2010 with Wolf Legal Publishers.