Futurelab
Journey
Experience
Ars Electronica Futurelab's work
on-site & online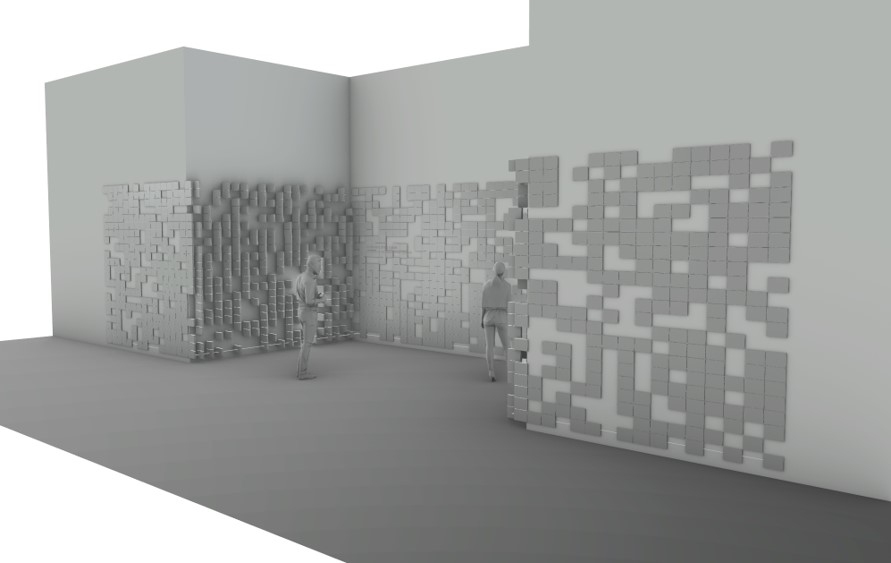 The Journey
Ars Electronica Center
until Sept 2022
Alchemists of the Future
The Journey
---
The Alchemists of the Future – The Journey is the new exhibion of the Ars Electronica Futurelab, that you can experience in the Ars Electronica Center in Linz. The Journey does not have a sequential route, but encourages the visitors to find their own path between the experiences. How will we face the dramatic changes ahead? How will we find our way? How will we live in this new future?
The journey starts at Hands for the Future where you can set an intention for the journey you are about to take: 2000 e-Ink displays form a slow-media-wall that show a different statement every day. You can engage in this piece by scanning your hand and by doing so be part of tomorrow's mission.
Deep Space 8K is a long-term R&D project undergoing constant updates and makeovers. But it is not only a working prototype that lets you interact with breathtaking pictures and videos in 3D, but also a place that offers the possibility to take a trip to virtual worlds and future moments. In contrast to these shared visions of the future, Memo Futurum invites you to imagine and reflect on your personal future 25 years from now. At AI Ink you can compose music together with an AI system, that turns your emotional rollercoaster ride of the last 12 months into a collective new version of the Blue Danube Waltz.
A journey to the future of technology
What a Ghost Dreams Of grapples with a "ghost" of our time: digital surveillance in our society. Everyone who passes by is fed by computer vision directly into a "ghost" that creates new digital faces of people who do not exist in the real world.
For the exhibition "Understanding AI" at the Ars Electronica Center, the Ars Electronica Futurelab designed a variety of installations that explain how artificial intelligence works. The aim is to take a glimpse into the black box of this technology, expose it and discuss how we can make informed decisions about the future application of those technologies. Neural Network Training explains and demystifies the buzzword AI and shows it as what it is: algorithms that are trained by people – without consciousness, without intelligence in a real sense. Vector Space: Prix Ars Electronica Universe and Comment AI use several AI technologies from the field of image and text analysis to examine and categorize – and show that the evaluation of content depends strongly on the people who assess them.
A journey to the future of collaboration
Reflecting on the quality of creative collaboration between humans and AI systems, several pieces let you interact with Generative Adversarial Networks: In Glow certain external features of people can be manipulated using a controller. At Pix2Pix: GANgadse, free sketches can be drawn, which are converted into cat images, and ShadowGAN recognizes the silhouettes of people and then fills them in with generated pictures of mountains. Pinocchio lets the classic game with marionettes meet modern industrial robots, and human and machine create a symbolic choreography between creation and creator. This part of the journey raises not only the question how humans invent creative technologies, but how they create technology culture through these inventions.
The AI-generated Piano Improvisation on the Bösendorfer 290 Imperial CEUS, an automatic piano that plays music composed by different Deep Neural Networks that can create musical compositions, and Ricercar, an interactive AI-based music composition system, investigate the creative potential of AI. So does the Sounding Letters project, that uses the initial letters of Ars Electronica Futurelab and Ars Electronica Center to compose a piece of music in co-creation with AI. Another collaborative music experience is Hybrid Space. On site, visitors, tele-present visitors and visitors of the website interact in this test scenario and investigate the roles and functions within a collaborative event that can be accessed from different locations on and off site.
A journey to future of code
Origami is an artistic technique imitating nature with aesthetic and mathematical means. Oribotics explores connections between nature, origami and robotics. You can follow the tracks of artistic research projects that take computation beyond the level of data to smart matter and living matter. The Bio Ink project explores the relationship between nature and technology, when visitors can produce "living messages" slowly formed by bacteria in a petri dish.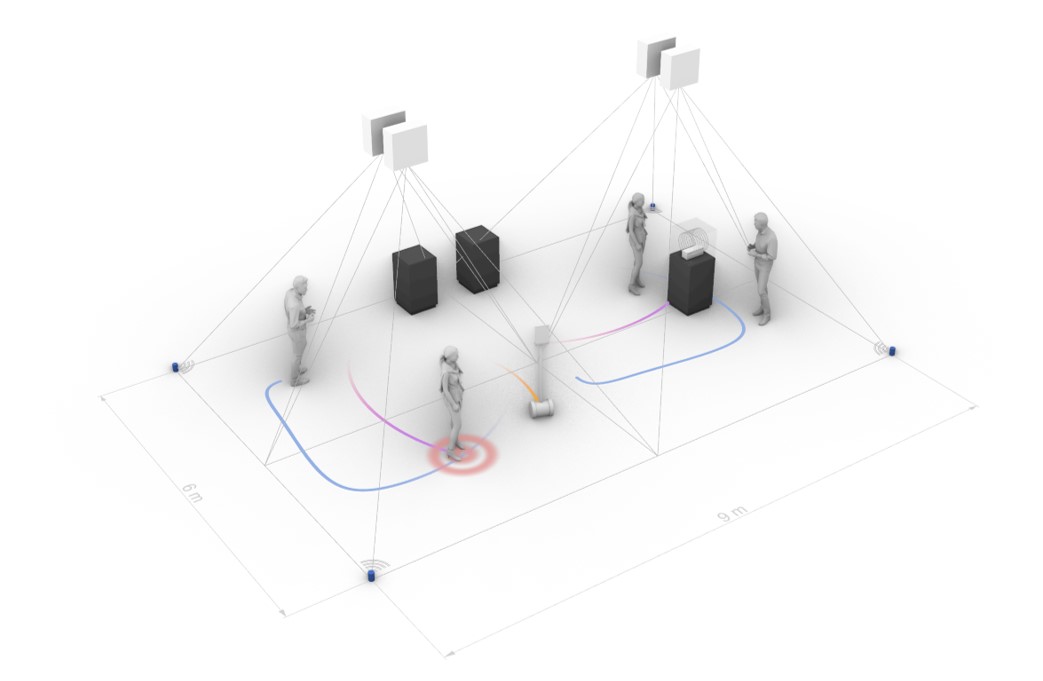 Hybrid Space
With the opening of the journey, the "Hybrid Space" will become accessible for virtual visitors. Stay tuned to explore the exhibition virtually and interact with visitors at the Ars Electronica Center.
Exhibited Projects
Projects of the Ars Electronica Futurelab displayed at the Ars Electronica Center