2021
11°22'4"142°35'5''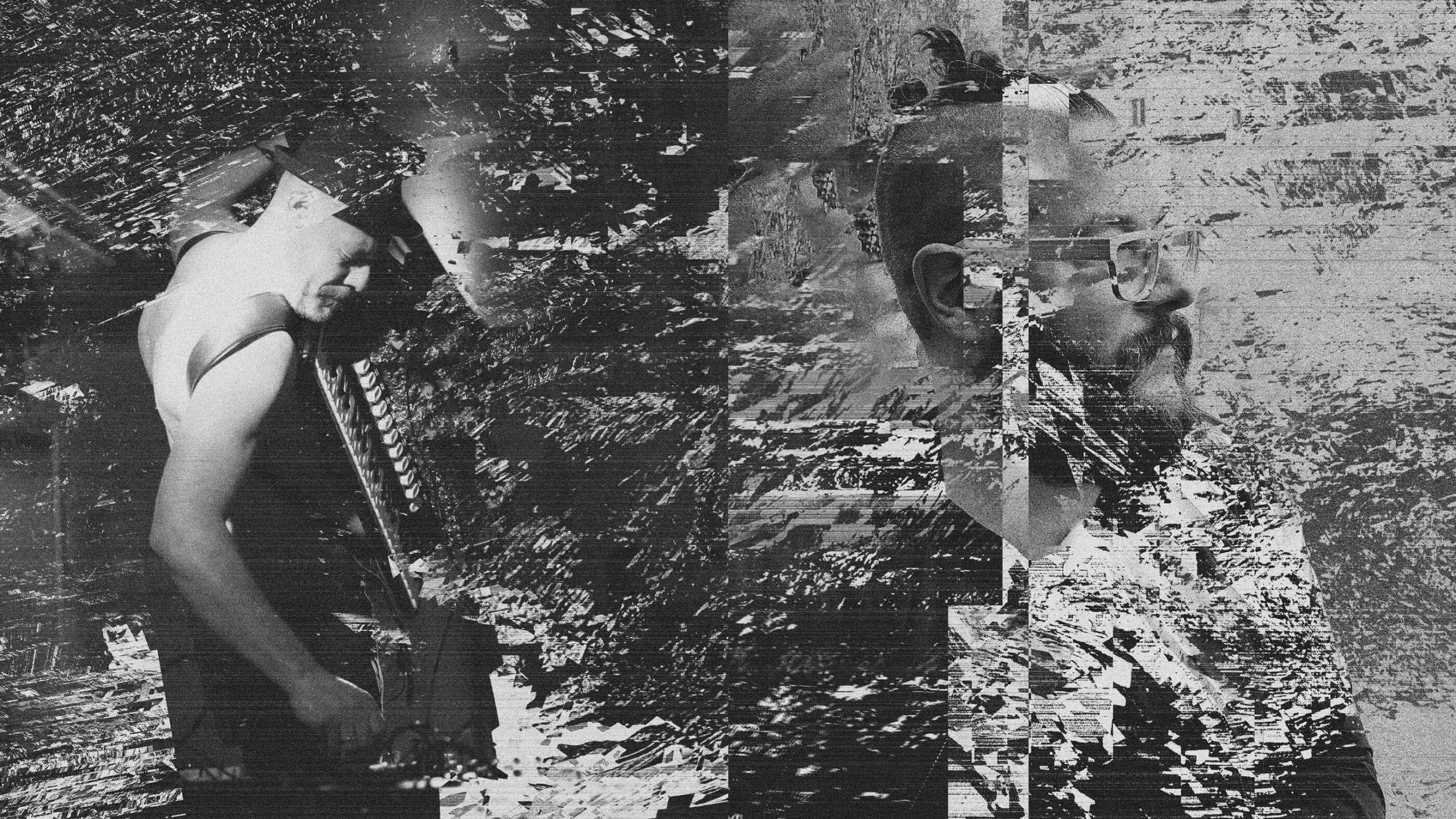 Credit: Project 11°22'4"142°35'5", 2021
Accordion Noise and Visual Performance
by Stefan Mittlböck-Jungwirth-Fohringer (AT), Johannes Pöll (AT) and Johannes Lugstein (AT)
11°22'4"142°35'5" locates the Challenger Deep at 10,994 meters as the deepest point of the Mariana Trench in the western Pacific Ocean. Coded as two series of numbers consisting of degrees, minutes and seconds in the coordinate system, these correspond to a fringe location of our world.
The noise performance project of the same name by the artists Stefan Mittlböck-Jungwirth-Fohringer and Johannes Poell attempts to explore such fringe locations audio-visually. The duo creates a bridge between analog acoustic and digitally discrete frequency ranges.
Mutated accordion tone sequences wander through filter cascades, moving away from their origin to form alienated noise levels. Deconstruction and construction of tones, as well as the addition of modular synthesis creates a physically experienceable world.
Johannes Poell creates generative frequency worlds. Modular building blocks are his acoustic and visual tools in exploring these liminal places. In his accordion-noise performance, Stefan Mittlböck-Jungwirth-Fohringer draws on many years of experience and scientific results from his artistic research with the honey bee (Apis mellifera Carnica).
---
Futurelab Day – Night Performances
Thursday, 9. September 2021
22:15 – 22:45
Ars Electronica Center