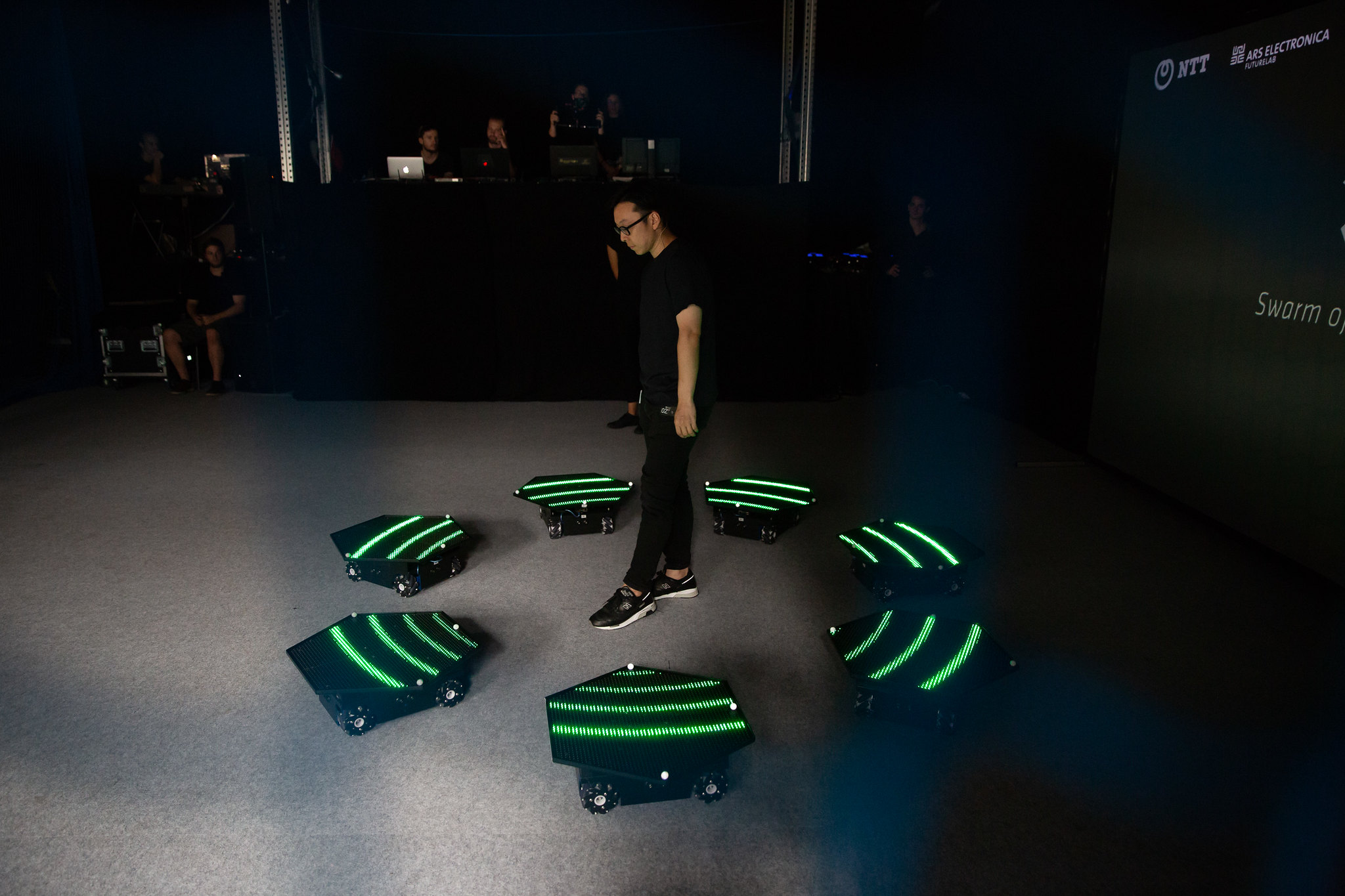 Foto: Tom Mesic
swarms+art is the research and exploration of artificial (robotic) swarms to create art and art-based experiments. It's the next step up from drone art. We are a group of artists and engineers of the Ars Electronica Futurelab focusing on swarms as media of visions and visualizations.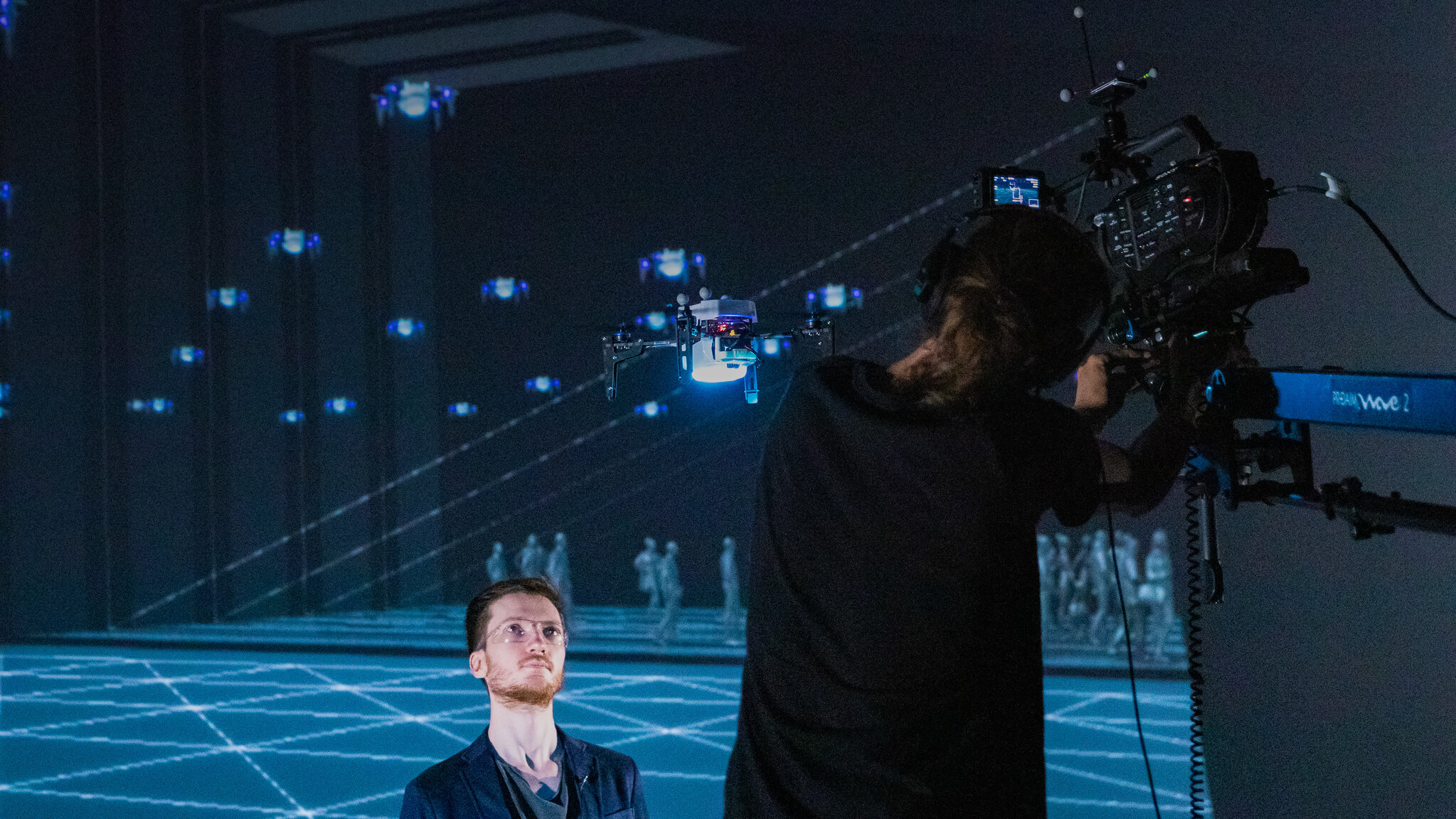 Foto: Denise Hirtenfelder
From the invention of the drone light show in 2012, we have developed a deep understanding of swarms as a visual medium, and of the enormous potential they hold for future society. Our approach is different from universities, and different from industries driven by the goal to create products. swarms+art has become a highly visible and work-intensive focus of the Futurelab, and we feel that its relevance reaches far beyond our own work. We want swarms+art to become its own discourse, and this site is our starting point.
Foto: Florian Voggeneder
We are a team within the Ars Electronica Futurelab. Developers, designers, artists and hardware experts. A "task force" focusing on swarm projects with all their complexity and scope. We continuously re-shape our group depending on project needs.