Check-In 3, Vienna International Airport's new terminal, went into service on June 5, 2012. Its mission: state-of-the-art processing of millions of air travelers. The Ars Electronica Futurelab designed several installations for it. They take travel, time and air traffic as their subjects, and offer encounters with art to those passing through this hub.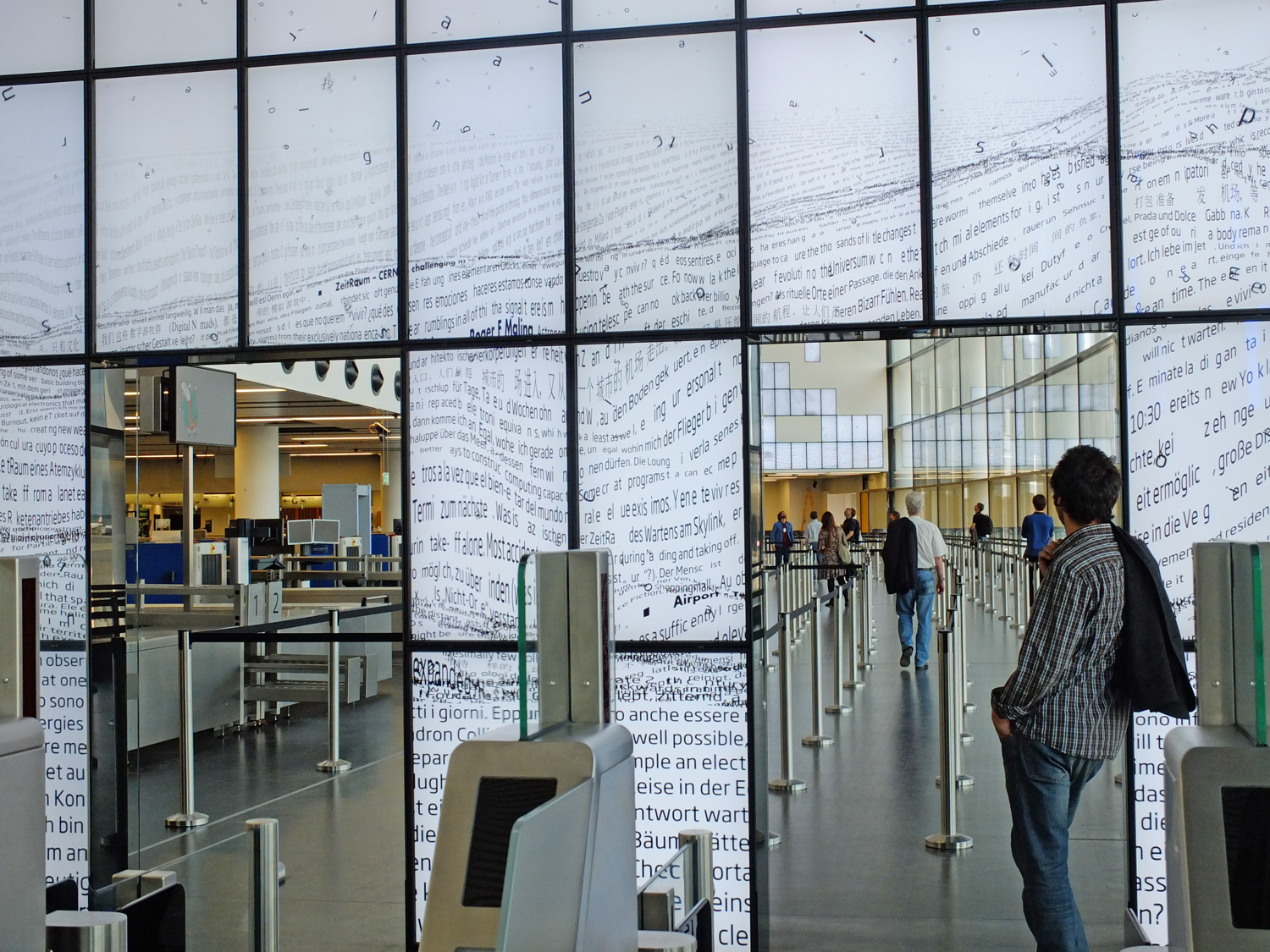 The installations' overarching theme is the space that people share with each other once they enter an airport and become a part of air travel—be it as a passenger, a flight attendant, a member of the ground crew, or as a server in the Senator's Lounge. The domain they all enter lives by its own rules and has hardly anything to do with the outside world. All of a sudden, one is considerably closer to the remotest destinations than to the city that's the physical location of the airport. For the duration of one's sojourn between two terminal gates, the Earth seems much smaller and every spot on it accessible. ZeitRaum (Time Space) is an effort to visualize what's going on here.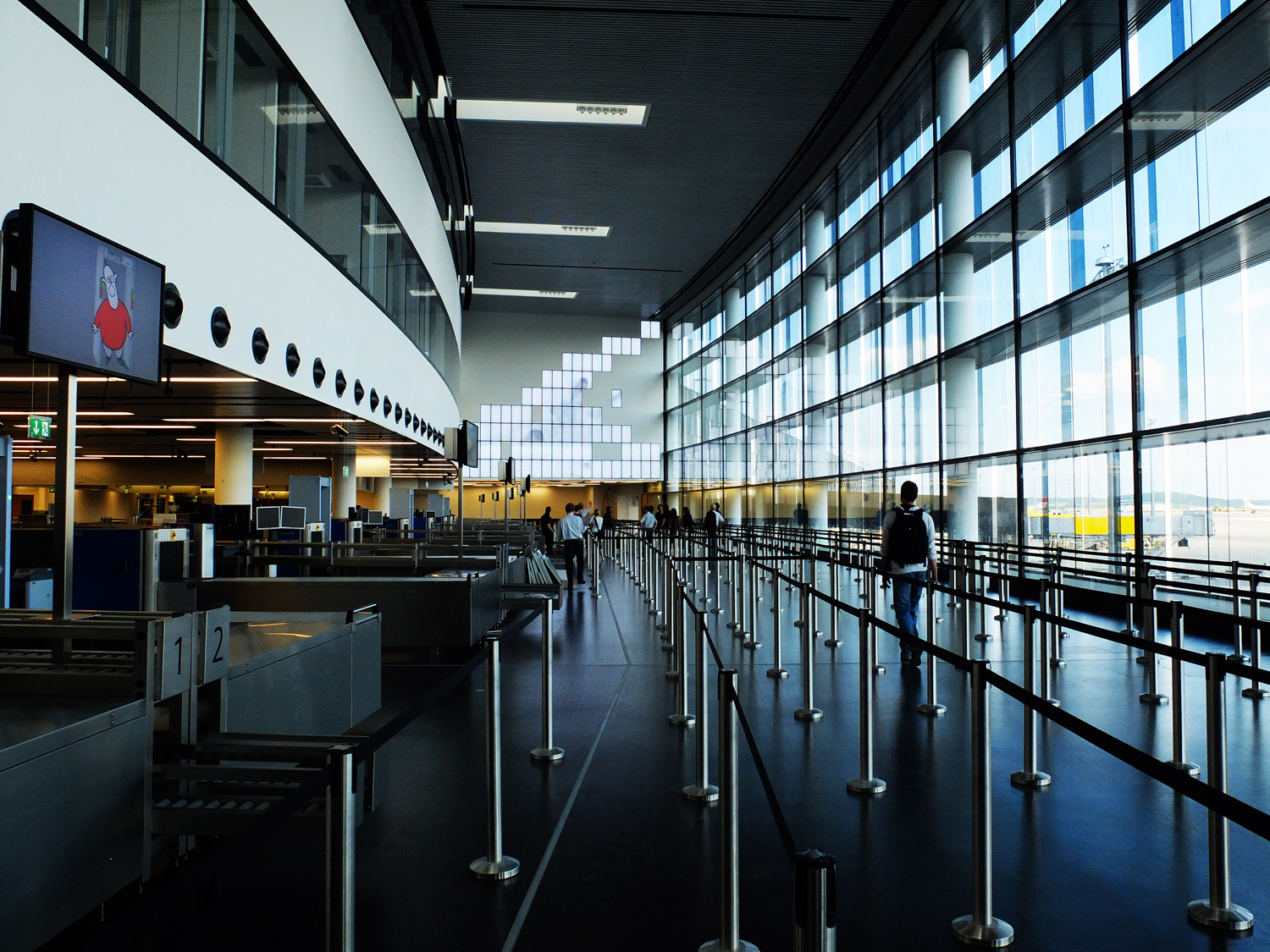 Arriving flights are registered and depicted as valleys that get deeper and deeper the closer the plane approaches the airport. Each departing flight, in turn, is visualized as a mountain that grows to the point of take-off and then disappears. These peaks and troughs are outlined by letters of the alphabet, each of which stands for a person currently at the airport. The letters coalesce into texts in many different languages. These disquisitions on space, time, society and movement are by a list of authors including Humberto Maturana, David Sasaki, Michael Dosier and Anton Zeilinger. So anyone whose stint in the waiting area runs a bit longer than expected won't run out of reading material.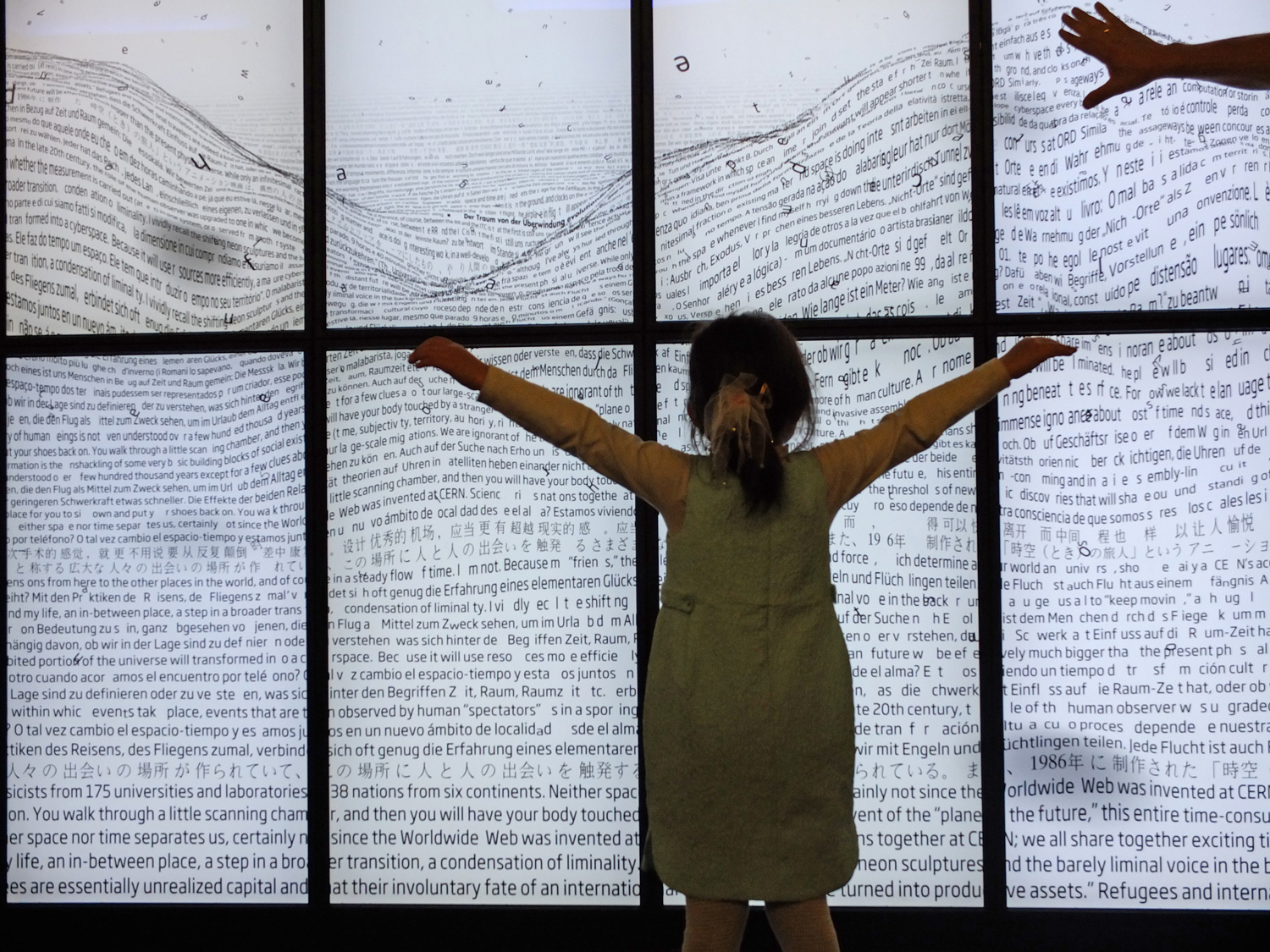 The highest profile position is occupied by ZeitRaum. It can be seen at the security checkpoint in the main terminal; compact versions of the flying texts are dispersed throughout the facility. Other artworks are also displayed on these screens. One is "Last Clock" by Jussi Ängeslevä (FI) and Ross Cooper (UK), in which live footage shot on the runways is compressed into a clock display. Another is Yugo Nakamura's (JP) "Industrious Clock" that give the current time in handwritten form. After all, a chronograph plays a not unimportant role at an airport.
To help travelers relax between flights, several "AIRPORT SOUNDSCAPES #1" installations have been set up. Rupert Huber (AT) has condensed air traffic into sounds and soundscapes, and endowed each event with its own individual voice. These voices are coordinated with what's taking place live at the airport and arranged into an audible environment. Airport users are invited to make themselves comfy on seating specially designed for this installation and to tune out the stress all about them.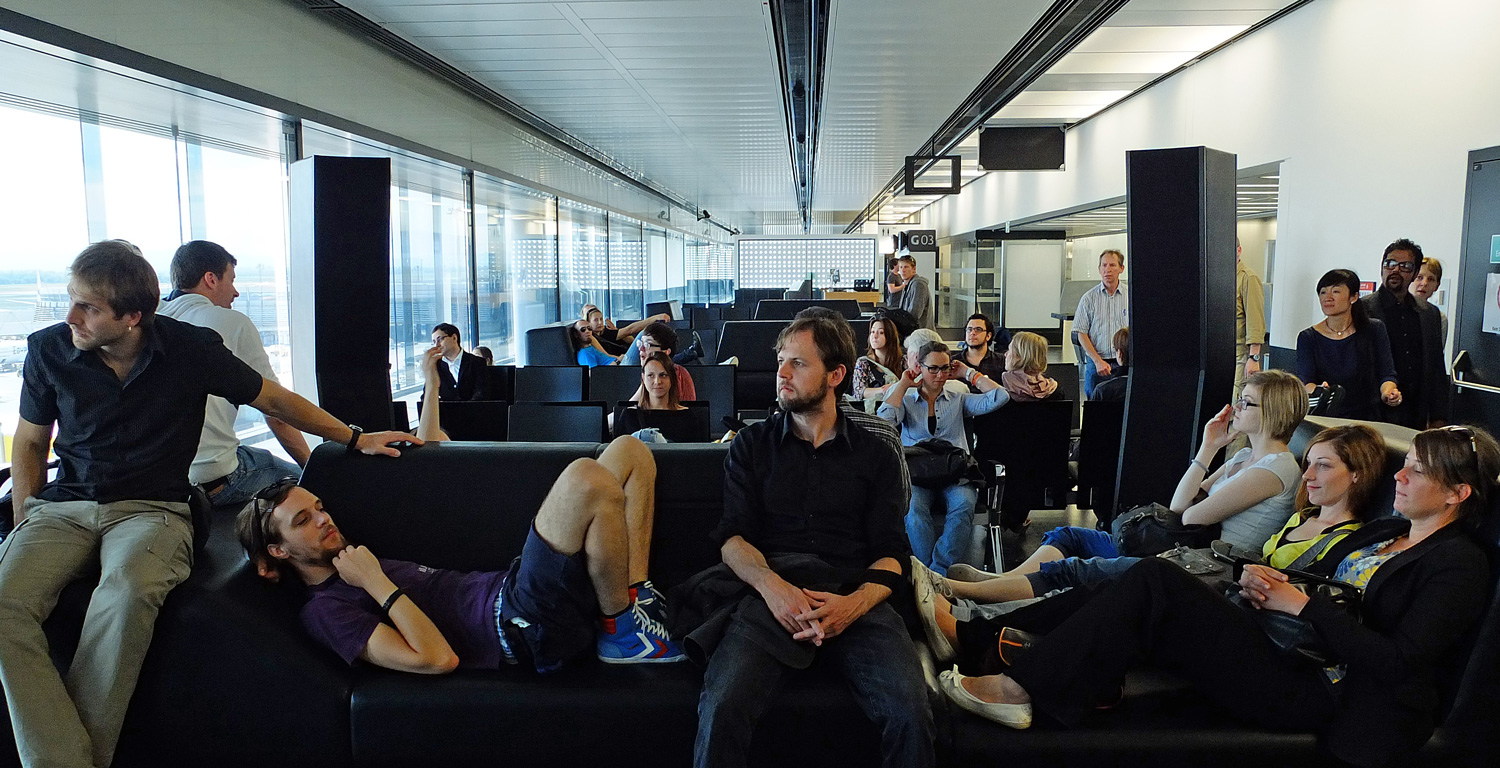 For young flyers and the young at heart, there's an interactive installation entitled Catch A Plane. The object is to catch flying objects with your own body movements. Definitely lots of fun for kids and grown-ups too.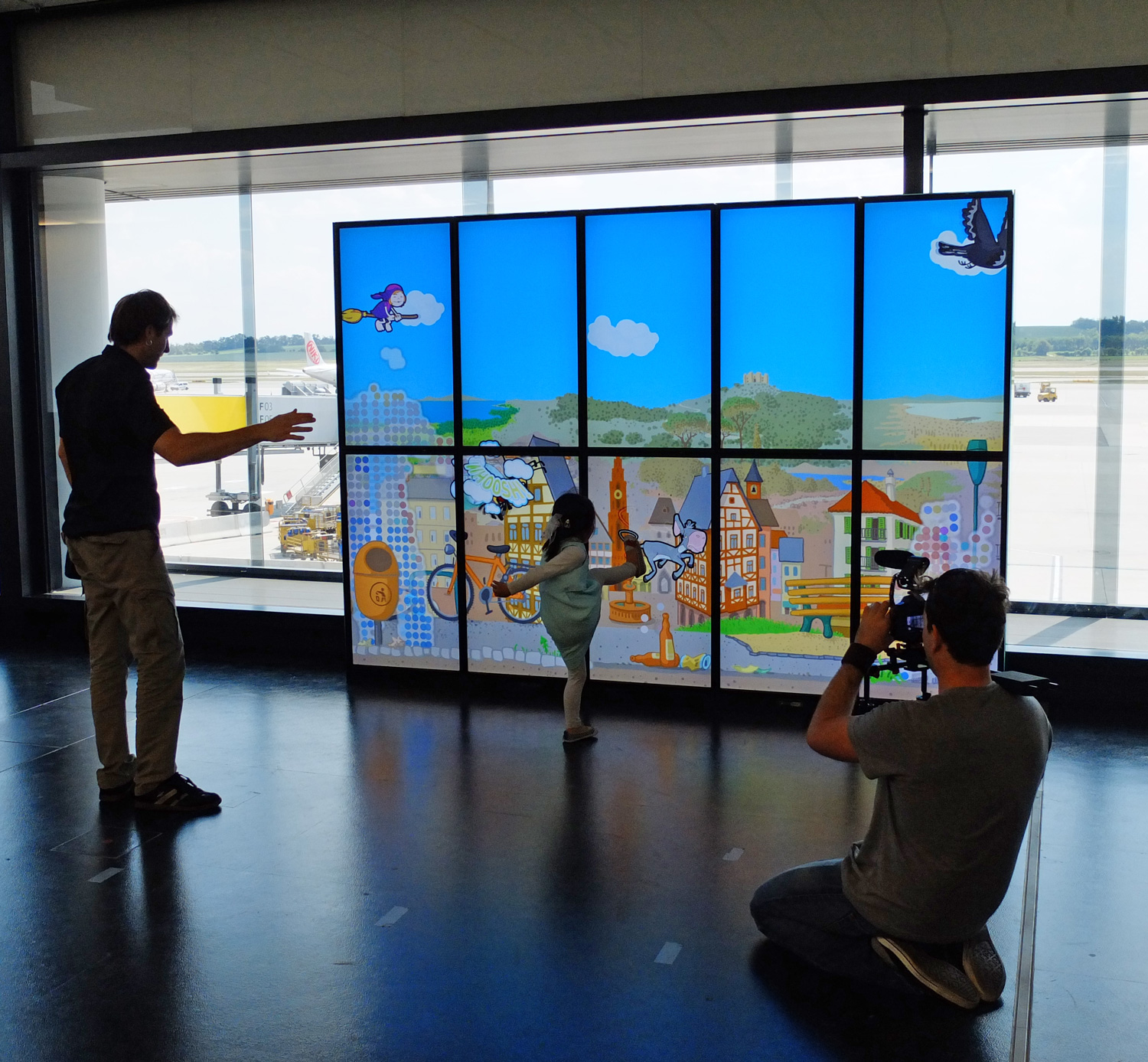 The new terminal is already in operation. Check out these fascinating works the next time you fly.