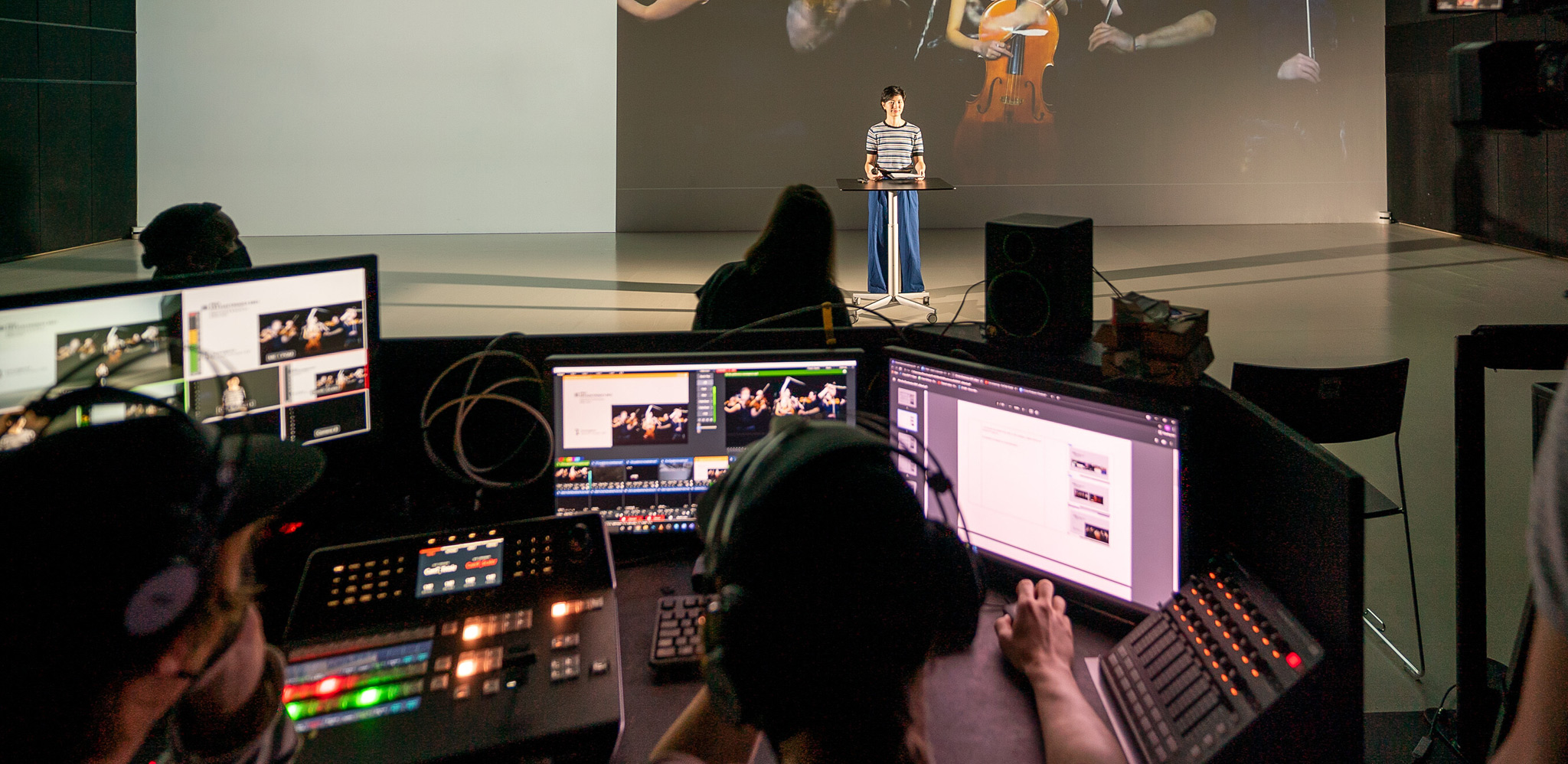 Ars Electronica Mediaservice
Photo: Press conference in Deep Space 8K, Credit: Ars Electronica / Robert Bauernhansl
Press releases
(Linz, June 1, 2023) During the summer vacation, 12 workshops for children of elementary school age and older are on the schedule. Young researchers will venture on an expedition into the world of research.
Photos
Printable and free flickr photos – if credits are given and the article is related to Ars Electronica
Videos
Videos on our Youtube channel, for embedding in articles
Accreditation 2023 Ars Electronica Festival
Accredit now for the 2023 Ars Electronica Festival "Who owns the truth?" which will take place in Linz from September 6 to 10, 2023. The accreditation is open until August 31, 2023.
Info for accredited journalists
Main location: POSTCITY, Bahnhofplatz 12, 4020 Linz
Opening hours of the press stand: WED Sep. 6 – SAT Sept. 9, 10 AM – 7 PM, and SUN Sep. 10, 10 AM – 6 PM
Press conferences at festival time
| | | | | |
| --- | --- | --- | --- | --- |
| CIFO@Festival | Sep. 4, 2023 | 09:30 AM | LENTOS Kunstmuseum Linz | Doktor-Ernst-Koref-Promenade 1, 4020 Linz |
| CAMPUS Exhibition | Sep. 4, 2023 | 11:30 AM | Linz Art University | Hauptplatz 6, 4020 Linz |
| S+T+ARTS & CyberArts | Sep. 5, 2023 | 10 AM | POSTCITY 1 | Bahnhofplatz 12, 4020 Linz |
| Theme Exhibition | Sep. 5, 2023 | 11:30 AM | POSTCITY 2 | Bahnhofplatz 12, 4020 Linz |
| Pre-Opening-Walk (public) | Sep. 5, 2023 | 5 PM | Mariendom | Herrenstraße 26, 4020 Linz |
| | | 6 PM | LENTOS Kunstmuseum Linz | Doktor-Ernst-Koref-Promenade 1, 4020 Linz |
| | | 7:30 PM | Linz Art University | Hauptplatz 6, 4020 Linz |
| | | possibly 8 PM | Salzamt | Ob. Donaulände 15, 4020 Linz |
| | | 8:30 PM | Ars Electronica Center | Ars-Electronica-Straße 1, 4040 Linz |
| | | 10 PM | Stadtwerkstatt | Kirchengasse 4, 4040 Linz |
Search