Ars Electronica's internationally -renowned annual international festival of media arts for 2012 entitled THE BIG PICTURE is fast approaching. The festival team is delighted to offer you as we do every year yet another world class feast of fantastic concepts, ideas, discussion and projects that explores the relationship between art, science and technology, and how this is being interpreted for the future within a complex political, environmental and globalized context.
Numerous innovative ideas will be exhibited during the festival, including Everyday Rebellion, a cross-media project that shares with the world modern forms of non-violent civil disobedience to support the overthrow of authoritarian systems in the 21st century. Set up by Arash and Arman Riahi, Everyday rebellion is an impressionistic documentary essay and a web platform about methods of resistance supported by technology, not only seen through the current movements of the Iranian and Arabian uprisings, but also by reflecting on past revolutions and those coming before us.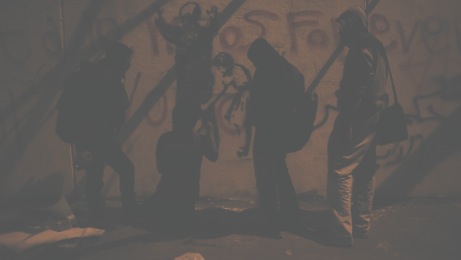 Last year, demonstrators stormed the government buildings in Egypt, with black flag in their hands, bearing the symbol of a clenched white fist. This is the logo of the Serbian resistance group Otpor who managed to overthrow Milosevic in 2000 with their nonviolent methods. This group had organized, and is still organising, workshops for activist in Egypt,Iran, Tunisia and other countries. Their book containing 50 crucial rules of non-violent struggle to reach a democracy, has been translated in many languages and has become one of the main guidelines for peaceful rebellion next to the theories of Gene Sharp and Ghandi.Everyday Rebellion deals with these guidelines of non-violent struggle shown through the stories of interesting characters and crucial events. The project describes the everyday conscious and subconscious resistance of societies trying to combat suppression and repression.
Everyday Rebellion has a three-fold approach, an online platform that gathers various materials and methods for sharing, TV and cinema documentary to tell the story, and interactive tools to help activists in and outside authoritarian systems. Ars Electronica are delighted to be able to share more of this necessary and international movement during THE BIG PICTURE. The Riahi brothers will be exhibiting their work at the Brucknerhaus during the festival.  For more information visit:  www.everydayrebellion.com.
Everyday Rebellion at THE BIG PICTURE
"The effectiveness of sex strike!" by John Jackson.