Newcastle, Australia. Beijing. Singapore. Linz. Four cities, seemingly selected at random, will coalesce into a single integrated concert hall on November 30, 2012. The International Space Time Concerto brings together musicians all across the face of the Earth. Together with a chorus, they'll perform nine pieces using instruments as well as iPhones and iPads.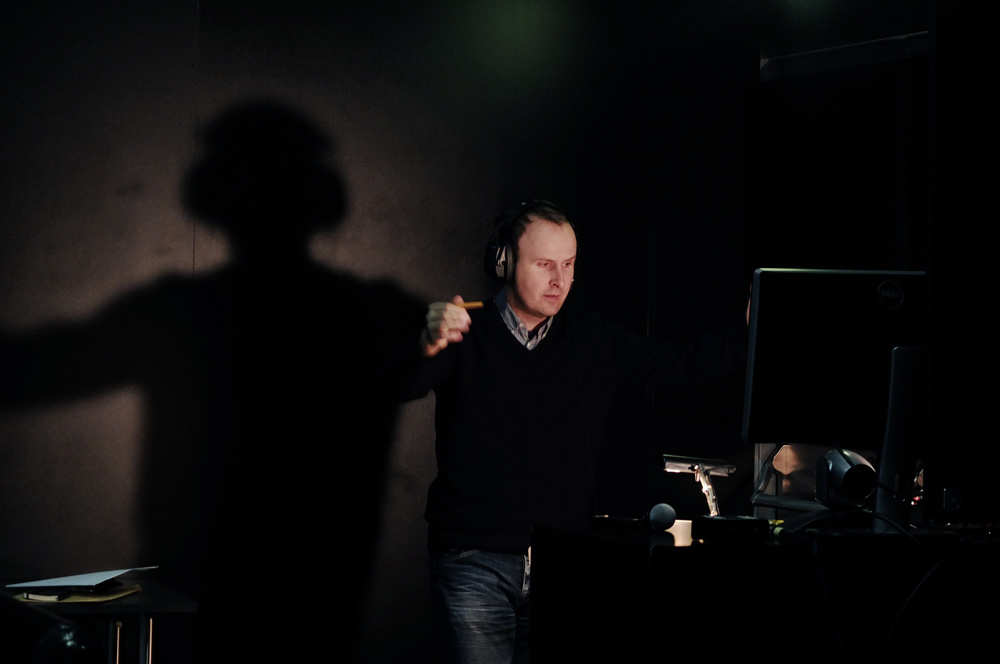 Daniel Linton France will be conducting from the Deep Space
In 2009, it was decided to stage an extraordinary concert that would also help celebrate the Newcastle Conservatorium's 60th anniversary in 2012. The title comes from Leonard Bernstein, who said "Any great art work … readapts time and space." The space in which a performance takes place has a tremendous influence on the music—not only acoustically (reverberation, frequency characteristics, etc.) but also emotionally. Now, thanks to the use of today's technology, this space can extend throughout the world. The concert hall no longer has any walls.
Earlier this year, a competition in two categories was held in which entrants could submit music for this concert. There was a historical category for musical epochs prior to 1990, and an innovative category in which the use of modern instrument and computer technology was permitted, as were modern remixes of traditional compositions.
On November 30th, nine pieces will be performed in a variety of contexts and with varying instrumental lineups.
"Absence" (Richard Vella) and "In Ecclesiis" (Giovanni Gabrieli) will be presented in almost classical fashion, which is to say with a conductor, though one that, in contrast to a conventional concert situation, has no personal contact with the orchestra. Instead, he is linked via video and audio transmission with musicians dispersed all over the world. Daniel Linton France has accepted this difficult assignment, one in which he can't even hear what the orchestra is playing. He follows a pink noise that establishes the beat and relies on the exacting musicianship of the orchestra's members.
For this performance, the conductor, baton in hand, occupies a stand in the Ars Electronica Center's Deep Space. Meanwhile, a brass quartet will be playing in the Seminar Room one floor below. The audience is cordially invited to go back and forth between these two spaces to see what it's like to watch the conductor live and on video.
"Dark Emperor" by Cat Hope replaces sheet music with synchronized iPads on which the score runs along the time axis. The instrumentalists each play one continuous note that is varied according to the score.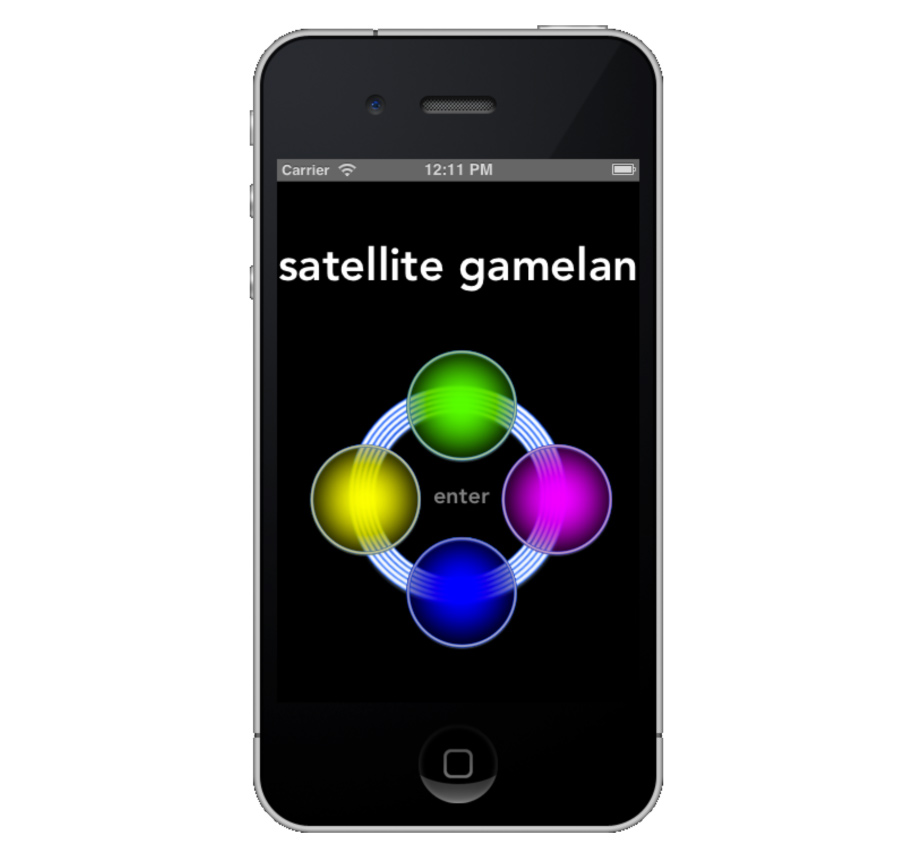 "Transposed Dekany" by Greg Schiemer uses iPhones and voices as the basis of the sound. The fundamental idea bears a distinct resemblance to the concept of the first Klangwolke (Cloud of Sound) in 1979, when thousands of Linz households placed their radio receiver out on their windowsill to serve as a gigantic, wide-ranging PA system. This piece won't be made audible by sound systems set up at the respective event venues, but rather via iPhones that thus serve simultaneously as software synthesizer and playback device.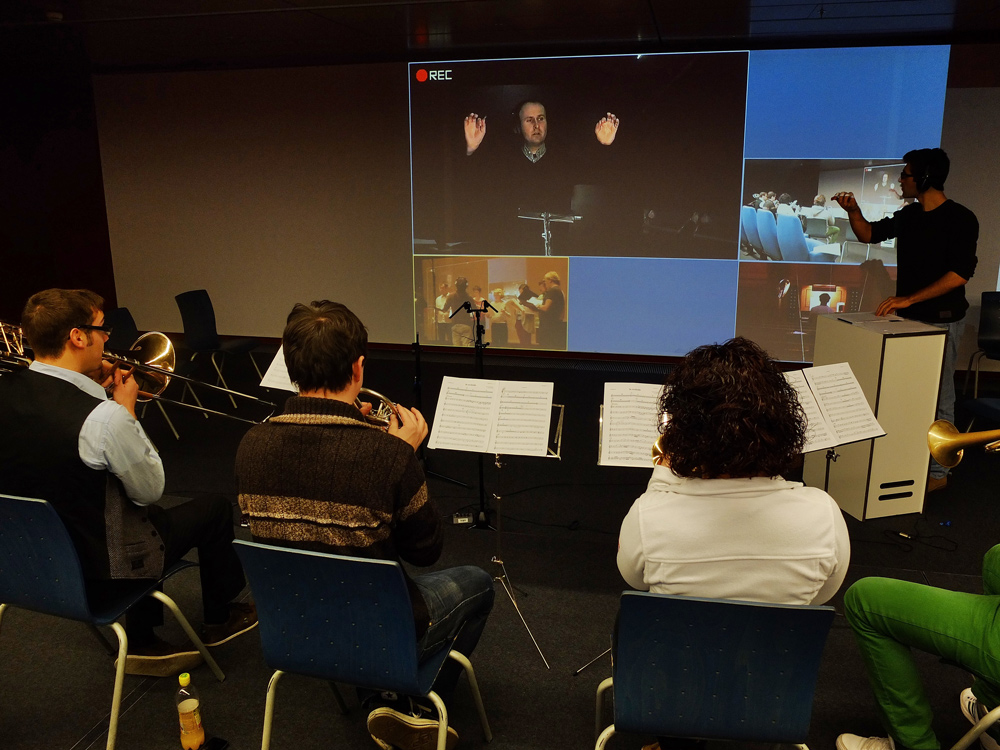 This is what the Seminarraum is going to look like
The synchronization of the audio and video data is done via two systems running parallel. The basic communication takes place in Internet 2 in a network used primarily for research and, most of all, in the USA. Conveniently, all participating institutions have access to this network that provides a faster, more stable connection than the "normal" internet. The transmission of the video and speech packets is accomplished by software and hardware from Polycom, one of the leading providers of Web conference solutions. At the same time, JackTrip is being used to allow the audio signals to be sent synchronously. Of course, the technical details aren't only of interest to the audience; they're a major concern for the musicians too, since tiny differences in timing and duration due to the network technology obviously make a major impact on the performance and, accordingly, have to be incorporated into it. The rehearsals play a decisive role in this connection—after all, it isn't every day that an opportunity comes along to join an ensemble whose individual members are dispersed over thousands of kilometers.
This should prove to be an extraordinary experience. The concert begins at 9:30 AM—the bright-and-early start necessitated by the locations being in different time zones. Admission is €2. Tickets are now on sale at the Ars Electronica Center box office.
Ars Electronica Hub – Producer and Technical Lead:
Kristefan Minski
Ars Electronica Futurelab
Kristefan.minski@aec.at