The approach of Christmas means it's that wonderful time of the year again—time to send in your submissions to u19 – CREATE YOUR WORLD. We cordially invite all you gals & guys under 19 years of age to get involved. We're looking forward to receiving lots of interesting ideas and projects!
The first crop of u19 – CREATE YOUR WORLD winners was selected in April 2012. The jurors took three days to slog through over 650 submissions and complete their deliberations. Their mission: to select prizewinners that reflect the process of development from u19 – freestyle computing—the former category to which only digital projects could be entered—to u19 – CREATE YOUR WORLD. Now, only the work's thematic orientation counts, and no longer how it's implemented. In u19 – CREATE YOUR WORLD, youngsters show ways and means they aim to use in shaping today's and tomorrow's world artistically, technologically, scientifically and socially. Ultimately, the jury was able to agree on the 15 best works, efforts that display impressive creative diversity.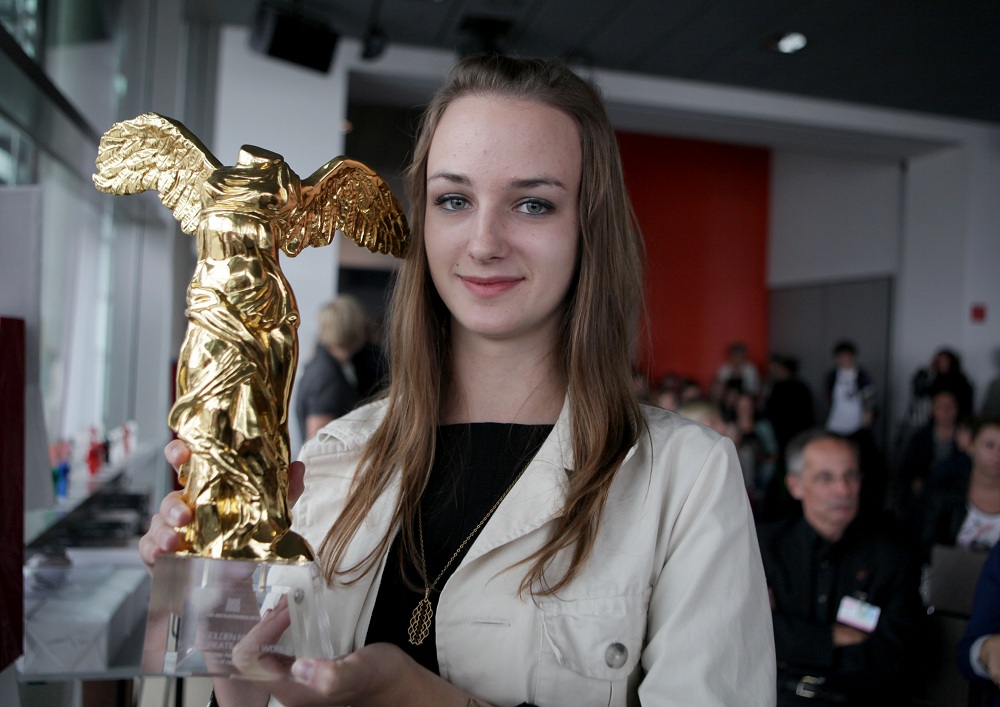 We want to particularly mention "state of revolution",the Golden Nica-winning documentary by Agnes Aistleitner. The filmmaker, 19 years old now, travelled to Egypt to investigate what was happening there in conjunction with Arab Spring and to capture it on camera. This enterprising approach really impressed the jury. Agnes submitted the project at the suggestion of her teacher, but without really expecting to win. In addition to being a source of tremendous pleasure, this experience has convinced her to carry on her filmmaking pursuits. She's also been impressed by all the media attention the prize has garnered her. "I was in everything from ZIB 2 [evening news on TV] to the Kronenzeitung [high-circulation tabloid]. It was really interesting to see how I was portrayed in each media outlet and which part of the interview they ended up using."
Agnes is currently working on two projects. One is a collaborative effort having to do with Mexico. "The other is a magazine Sherry Al Hayek and I are now putting together called Triple A (AAA+), in which we'll present all sorts of artworks having to do with activism."
Another 2012 u19 contestant is Michael Schmidl, who submitted two animated films, "Evolution of Animation" and "Flat Water Bottle",and took home an Honorary Mention. The prize means a lot to the 14-year-old—namely, motivation to get more deeply involved in an activity he aspires to pursue professionally. Michael's currently enrolled in the Multimedia program at the High School of Graphic Arts in Vienna. He also likes to draw, and sells his custom-designed T-shirts from his own online shop. Instead of Christmas cards, he sends out Christmas cartoons. We thought you'd like to receive one too!
The u19 Crew would like to wish you a very Merry Christmas and a Happy New Year!