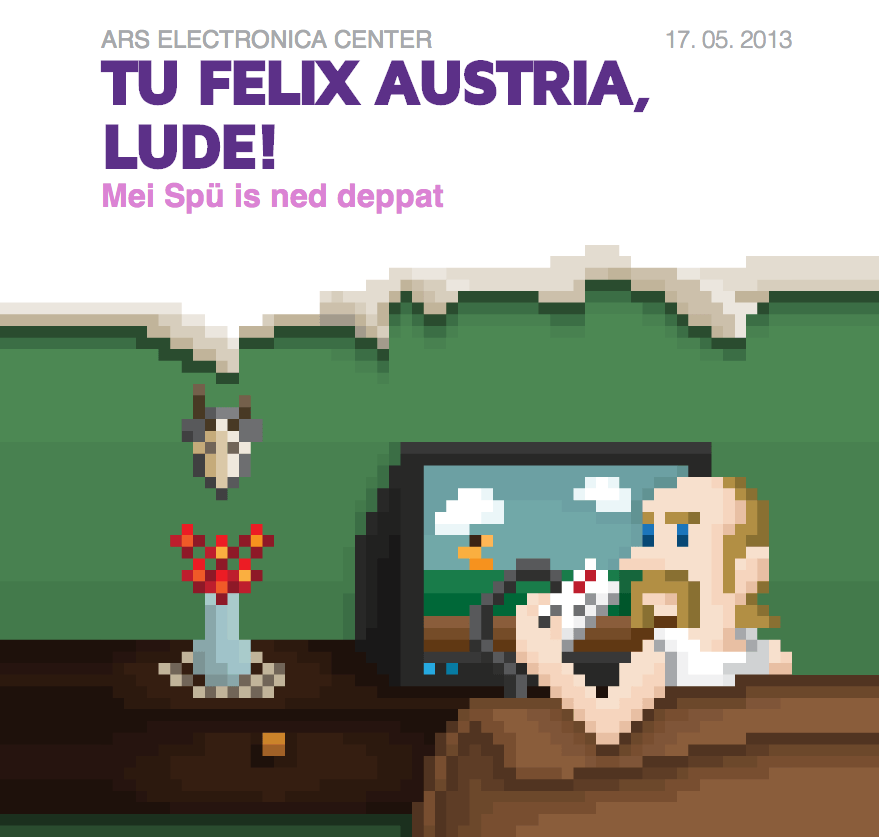 Austrian game designers and their computer games will be the stars of the show at the 2nd GamesDay@AEC on May 17th. We recently caught up with Stefan Schraml to get the lowdown on the specifics (the lineup in detail) and the big picture (what this get-together is all about).
"Our focus this time around is on Austrian game producers. We've invited a few, mostly smaller indie studios. And we made a concerted effort to not just invite Viennese firms, since there are interesting things happening in the other provinces too. We've got Missing Kangaroo Productions from Salzburg, Bongfish from Graz, Pro 3 Games from Linz, as well as Radiated Pixels, which actually isn't a firm yet but will be soon. From Vienna, there's Broken Rules, who'll be showing "Chasing Aurora," a game that's especially interesting for Wii U. Program details are available here, among other places."
Stefan Schraml is on the left

Stefan Schraml, who's worked in the gaming industry and is, needless to say, a fanatical player, describes the Austrian computer game scene as "on the verge of a breakout. (…) There are several small firms, not a real lot yet but the number's growing steadily. Very interesting projects emerge on a regular basis. A lot is happening across a relatively broad spectrum."
Even the larger projects in this sector can still be characterized as indie games—that is, ones that aren't produced on giant budgets like the big boys such as EA and Ubisoft can deploy, but rather within a much more compact scale as far as resources are concerned. Here, a comparison with the film industry suggests itself—there are the blockbusters, and there are lots of small studios that have to get the job done on a tighter budget, but that doesn't necessarily have an effect on the quality of the production.
Small kids, big kids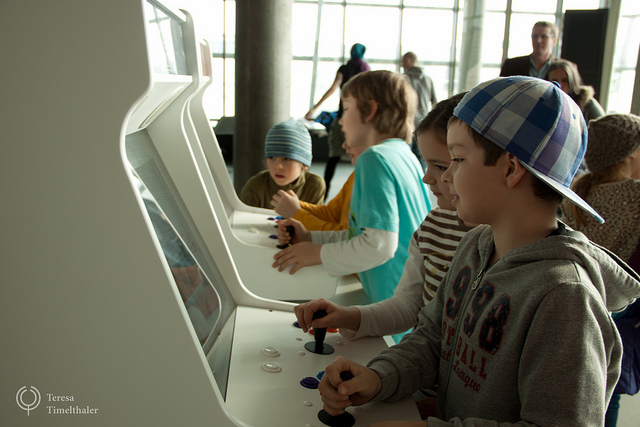 "Most studios are spinoffs of student groups who go into business for themselves. It'll be interesting to see how the various groups do in obtaining financing. Some use crowdfunding; others are going with investor models. And of course there are classic start-ups, where you just begin working and hope to make a go of it eventually—like the folks at Broken Rules, who worked for years without compensation before finally achieving success."
The firms invited to attend GamesDay will have a thing or two to say about financial survival and the various business models, but this conclave at the AEC isn't a series of speeches. The point is to foster networking, so the addresses will be kept short and sweet to provide more time for joint gaming sessions. "We aim to function as an incubator, so people can get better acquainted with the Austrian scene, and the protagonists can engage in some mutually beneficial exchange among themselves."
Consoles and PCs will be provided for players, and the Ars Electronica Center's Lobby will morph into a giant arcade. But this isn't only a chance to check out what's doing on the leading edge. Andranik Ghalustians will again be showing a part of his collection of video games and gaming machines (which, by the way, will soon be moving to Linz and—some items—going on display at Tabakfabrik). The highlights include Austrian gaming machines such as Photoplay, and, of course, games designed right here in the Alpine republic.
Program details are online at the Ars Electronica Center's website. Impressions of the last GamesDay are available here.
More Links
Gamestage@AEC – Programm
http://gamestage.radiatedpixel.com/
Gamestage@AEC auf Flickr
Gamestage@AEC, Competitive Games
Andranik Ghalustians Sammlung auf in-ga.me