Three days of deliberations on 650 entries vying for one Golden Nica—the five jurors in the u19-CREATE YOUR WORLD category had a lot to discuss. How much are aesthetics worth? Sustainability? Can social aspects and a socially aware message be meaningfully compared to technical excellence? Ideally, all of the above should be evident in the 15 best projects—and especially the winner of the Golden Nica. That's why the 2013 grand prize goes to 17-year-old Dominik Koller for Visual:Drumset, an Arduino-based program that visualizes percussion beats right on a set of drums.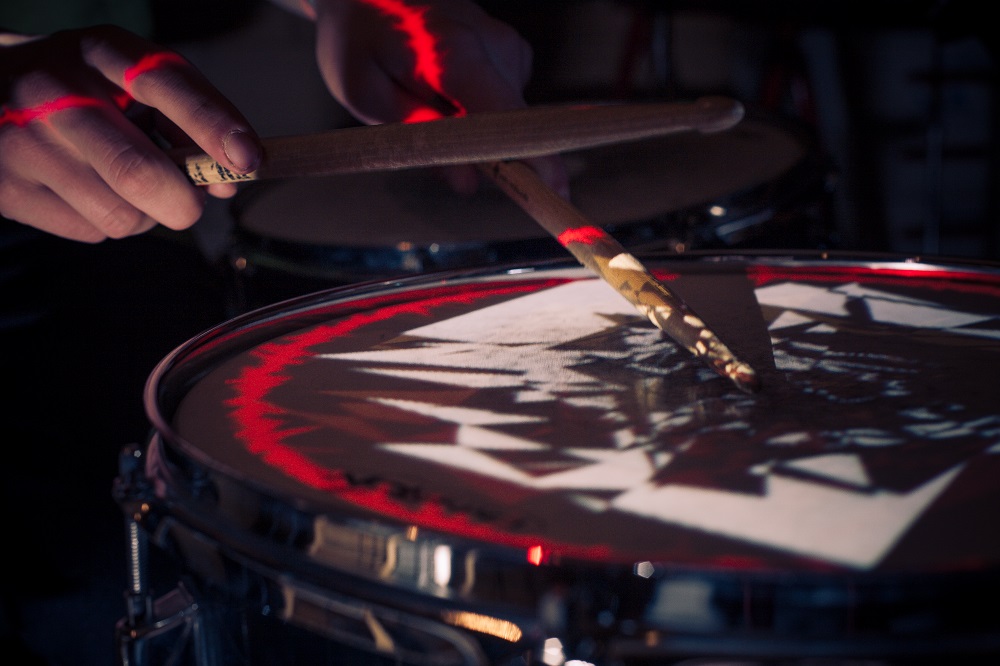 Visual:Drumset functions by means of projection mapping, a technique for projecting images onto slanted and/or three-dimensional surfaces. A beamer is used to project points onto each drumhead; every time a drum is struck, the points enlarge. The drum beats are registered by vibration sensors on the underside of each drum. The information is fed into an Arduino circuit board and then forwarded to a computer, where the data are processed in a program developed with Processing. Finally, the results are visualized via projector right on the drumhead. The projector can be aimed at the drum set at any desired angle; the sole precondition is unimpeded line-of-sight propagation between the projector and the drum. The visuals on the drumheads can be modified and adapted directly on the computer or via an Android-equipped smartphone. The effects' colors, forms and animation are simple to adjust. Thus, Visual:Drumset provides an interactive visual playing experience for the drummer as well as the audience. Plus, it's a great way to learn to play the drums.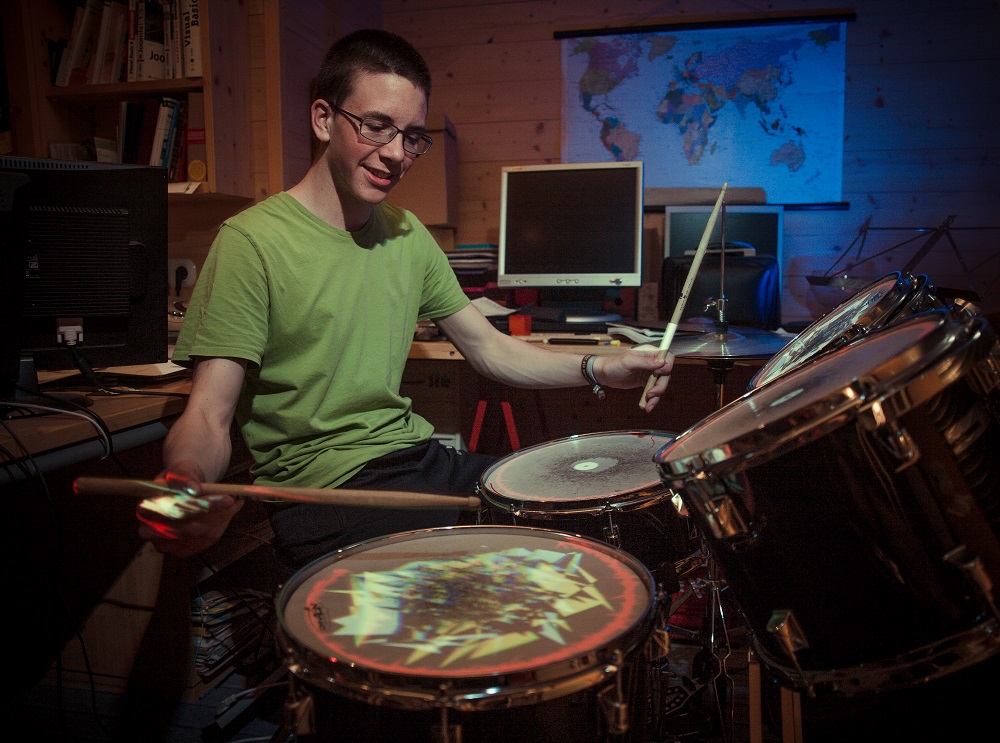 The jury immediately recognized the extraordinary innovativeness of this work, but the full extent of its potential didn't become apparent until the final round. What really impressed and ultimately convinced the jurors was that the development process was a one-man show—Dominik Koller came up with the idea and implemented it alone in his spare time. The 17-year-old currently attends Mittersill High School in the Province of Salzburg. In the winter, he's an enthusiastic freeride skier; in summer, he likes to spend time on his trampoline and his mountain bike. His computerized activities are focused on media informatics & design. And he's been playing drums for seven years.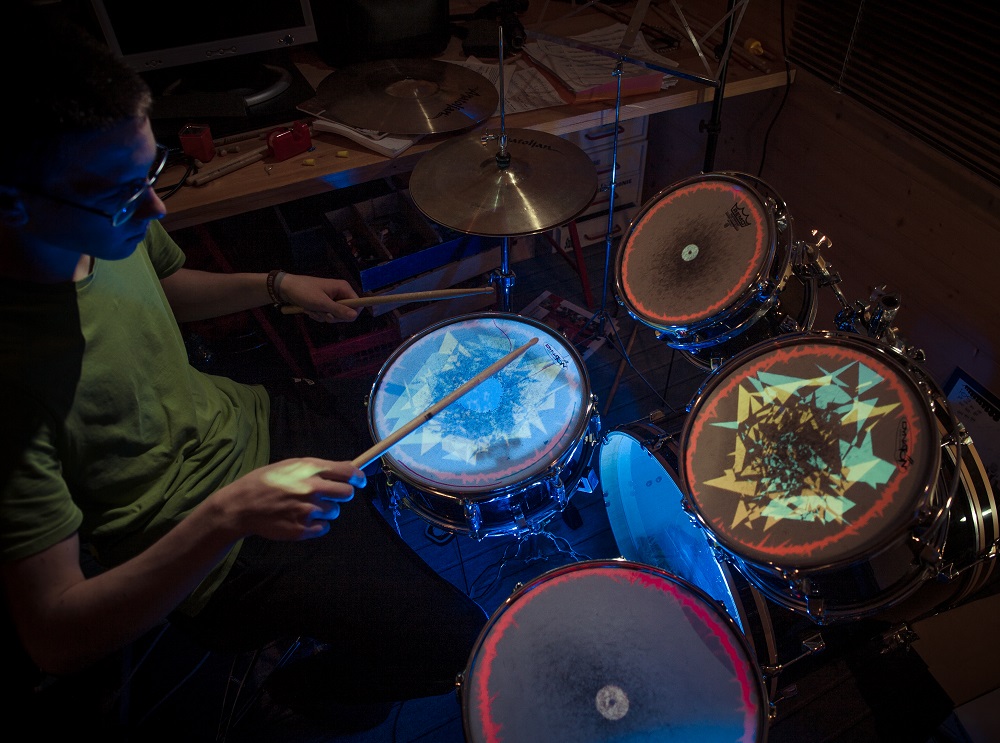 The Golden Nica statuette will be presented to this truly deserving young artist at the u19 Ceremony and the Ars Electronica Gala. You can admire and try out Visual:Drumset along with 14 other prizewinning projects at the u19-CREATE YOUR WORLD Festival September 5-9, 2013 in Linz.