Murmuration, the opening-show of the Bergen International Festival, that has been developed both by phase 7 and the Ars Electronica Futurelab, premiered on May 22nd. Check out pictures and videos of the show below, or the interview with Sven Beyer, creative director of phase 7.
Fotocredit: Ralph Larmann
The GPS-Date of the show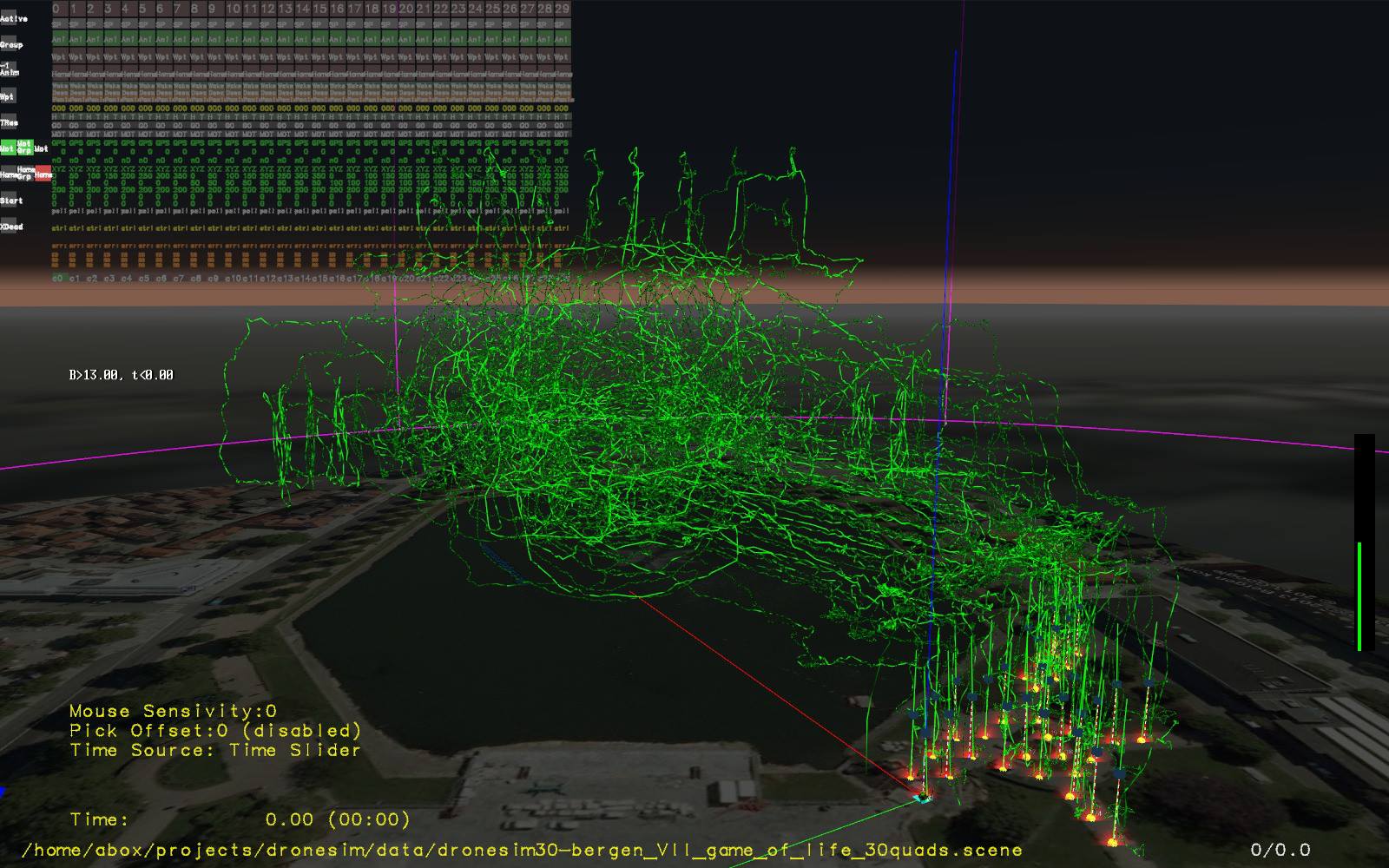 A short summary of the events
During the last preparation for the show, which take place in weather conditions that make London look like a summer holiday, 3 men in suits approach the flight-crew to find out details about the event. Turns out that they are part of the entourage of the Norwegian king, so an incident could cause some diplomatical hickups between Austria and Norway, but since they safety-standards of the Spaxels-Flightcrew are very high, the men in black are happy and walk off into the night.
There's quite some people in the crowd who came to see the Spaxels, for example the biggest producer of live-shows in Germany, or the manager of German band MIA (who is going to play in Linz on the weekend, although without quadros).
The show works like a charm, the crowd is amazed, Norway hasn't seen something like this before.
The crew is celebrating, the conditions were tough, but everything went perfectly, the after-show-party starts at "Garage", birthplace of scandinavian Black Metal. Afterwards they head to "Grieghallen", the oldest concert-hall in Bergen, where the director of the venue invites the crew to have cigarettes and beer, he's impressed too.
The premiere of the show is amazing, the crew is looking forward to the second show, the Spaxels have conquered yet another country.
Bergens Tidende, article and video
http://www.bt.no/tv/Lysshow-pa-Festplassen-2902670.html#.UaMHG7VM98H