Class J1 at Pettenbach Elementary School is a group of 22 pupils of different ages, some handicapped, some not. These kids got to try their hand at filmmaking in conjunction with a project entitled Vision 2030 that's all about trying to envision the future. A pretty tough assignment, as it turns out.
Right from the start, the focus was on what the world of the future might look like. The kids had fun creating visionary texts in the form of anagrams. These phenomenal texts have it all: for instance, talking clocks, noses that automatically clean themselves, people's lack of leisure time, leopards you can ride, a rescued environment and sweet dreams that come true. And some just plain crazy stuff in a world inhabited by flying UFOs, robots, hippopotamuses, tractors and lots more.
The next step was to create Post-It flip-books that you riffle with your thumb to produce animation. The point here was to get across how film functions, and how a sequence of individual images morphs into a motion picture.
One of the highlights of the project was certainly a group outing to the Ars Electronica Center in Linz. A custom-tailored tour enabled these pupils to experience the entire facility and gave them a realistic impression of what actually is awaiting us in the not-too-distant future. In a FabLab workshop, these kids used Tuchsmart and a laser cutter to develop the cast of their stop-motion films and individual elements of the scenery and props. This trip to Linz was quite a strenuous exercise. But the train ride back to Pettenbach provided the youngsters with plenty of time to relax after an exhilarating day, and to review their many unforgettable experiences.
The next day, it was time to really get busy. The up-and-coming young filmmakers were designing sets, developing a narrative, and the quickest among them were already shooting footage.
After five days of work, it was a wrap as they say in Hollywood. And the curtain went up for the premiere in a makeshift in-class movie theater.
First, the pupils start off with flip-books
Creating the protagonists in the FabLab
After the work is done, the Ars Electronica Center welcomes the pupils for a tour.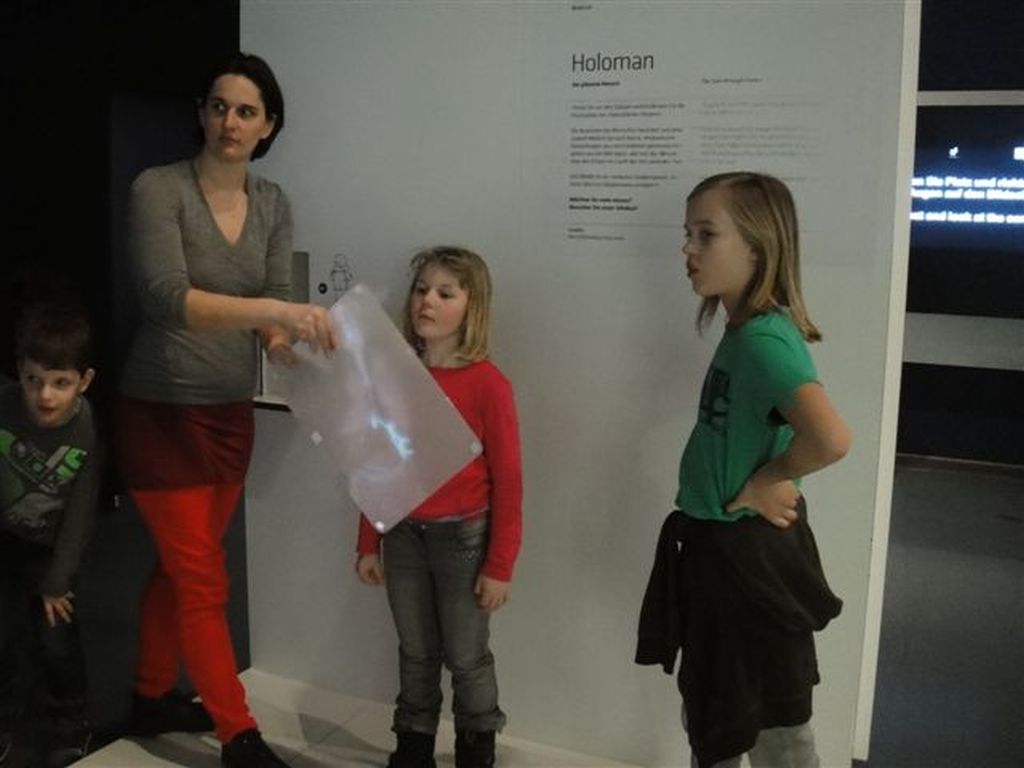 The final movies