Alistair McClymont is an artist from the UK, his "Limitations of Logic and the Absence of Absolute Certainty" is showing in Berlin in the VW Automobil Forum Unter den Linden als part of "Like A Second Nature". Find out what he has to say about his work!
How did you come up with the concept for work?
I've always been interested in manipulating or recreating phenomena, but the impetus for the tornado came when I was watching the Wizard of Oz. I made another piece of art which involved re-editing the film with a different soundtrack and I became fascinated with the tornado at that time.
The artificial tornado in it's natural habitat.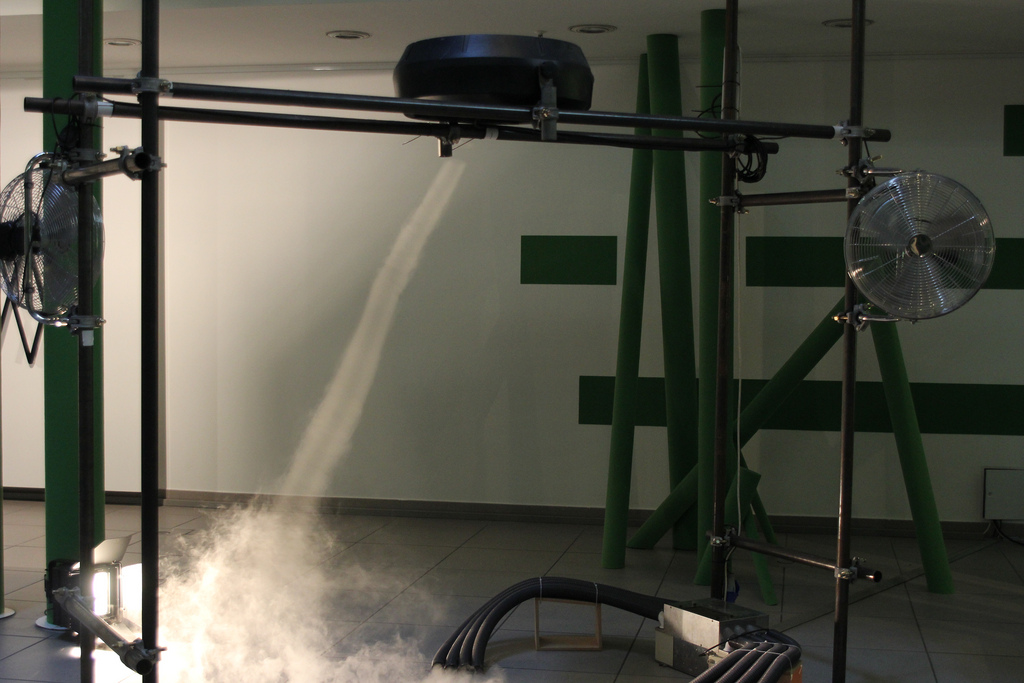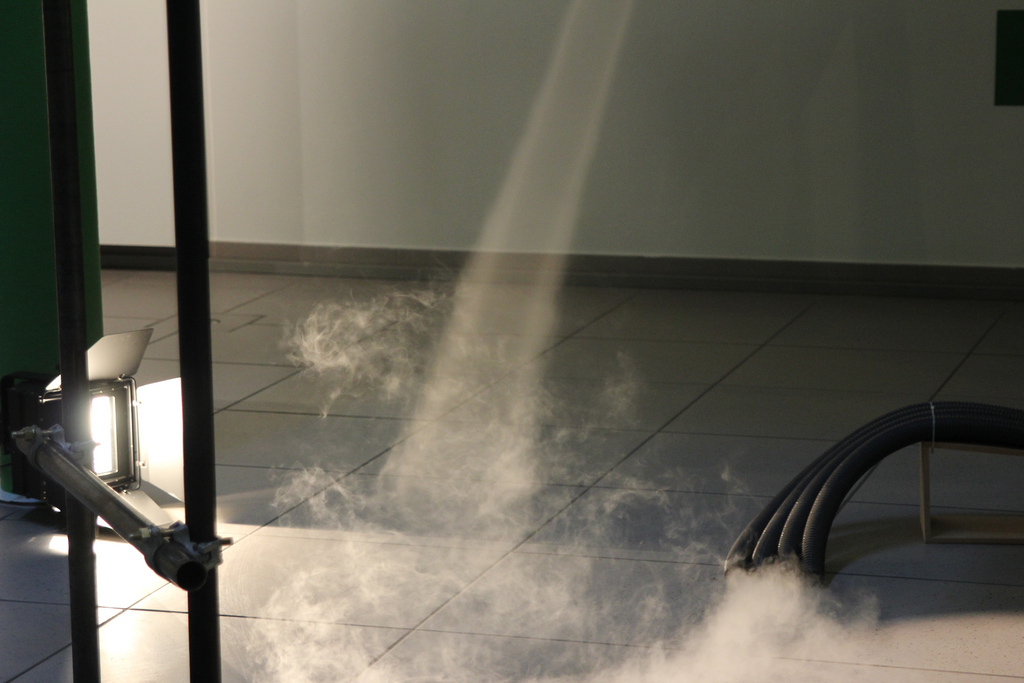 What were the biggest challenges in realising the project?
My goal was to make it as simple as possible. Its important for me that the work is comprehensible, I want the viewer to understand how it works from just being in the room with it, I think the real beauty is in the understanding and that moment of realisation. This simplicity makes it much harder to create the vortex. The three fans are the very essence of the idea – an updraft with one fan and a crossflow of air with the other two to create the spin. It took a couple of years to get it right.
What is your goal, what are your intentions with Limitations?
In common with much of my artwork i've created a process that then creates the artwork. This enables me to set something in motion – then step back from the work and see what happens. These processes will create something beautiful perhaps. So my goal is to create something beautiful that also contains the knowledge of that process.
How did you end up being an interactive creator/artist, where do you come from?
I've always wanted to create things and from quite an early age decided that I wanted to be an artist. I come from the south of England in the UK and I live in London right now. Being an artist allows me to play and create in a very free way.
Alistair McClymont talking with Martin Honzik, Head of Festival Ars Electronica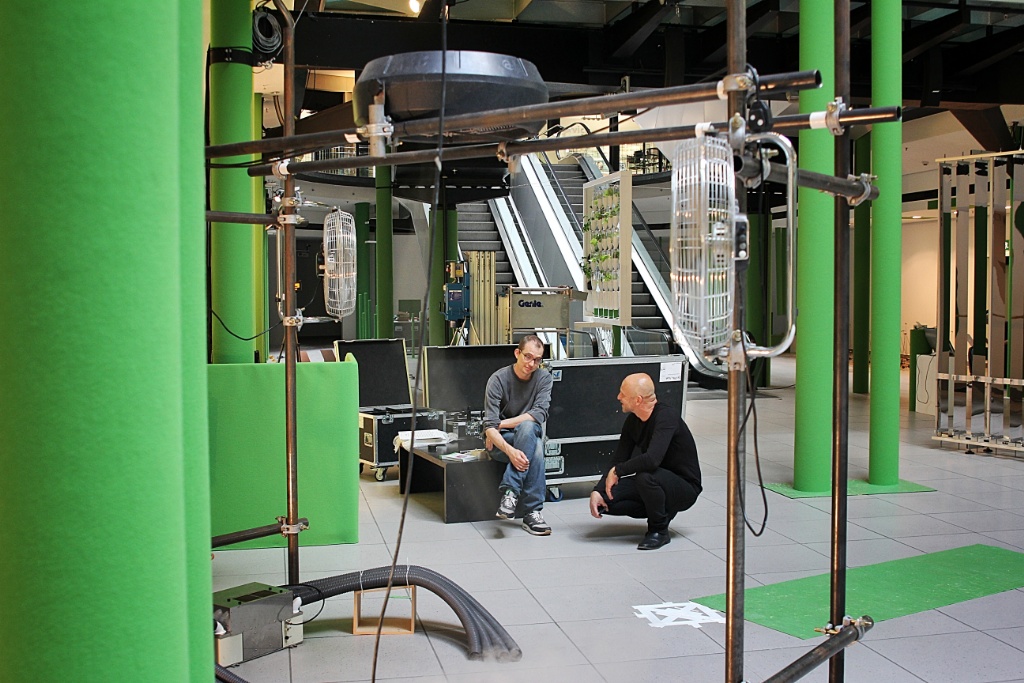 Do you already have plans for the future?
I'm making work in Manchester right now as part of a residency, this is in a large Georgian Mill so i'll be working with the building. I'm also working with a sculpture involving a meteorite and dry ice right now.
Other running projects include Raindrop, a drop of water that is floating in space, and there's a solo-show in North Carolina running at the moment.
"Limitations of Logic and the Absence of Absolute Certainty" is on display at the VW Automobil Forum Unter den Linden in Berlin. Head to http://export.aec.at/berlin2013 to find out more.