Every year before the festival, the OK Offenes Kulturhaus im OÖ Kulturquartier invites all the artists of the CyberArts for a welcome-drink. If it's up to the artists, Festival Ars Electronica 2013 is ready to begin.
Genoveva Rückert of the OK, curator of the CyberArts 2013, and Emiko Ogawa, responsible for the Prix Ars Electronica, welcome the artists in front of the Höhenrausch.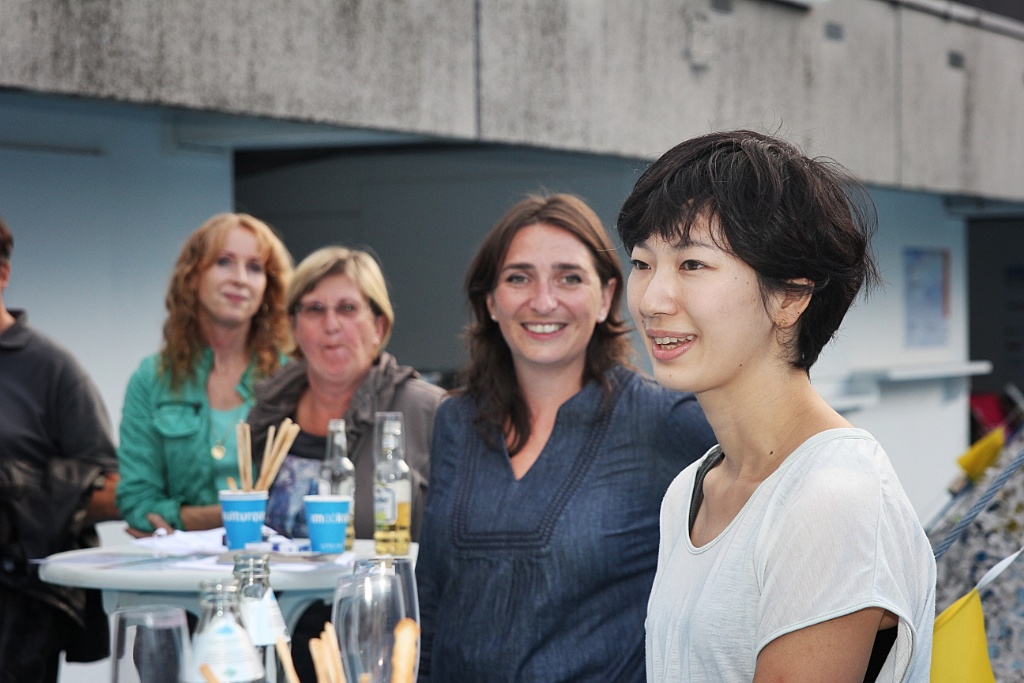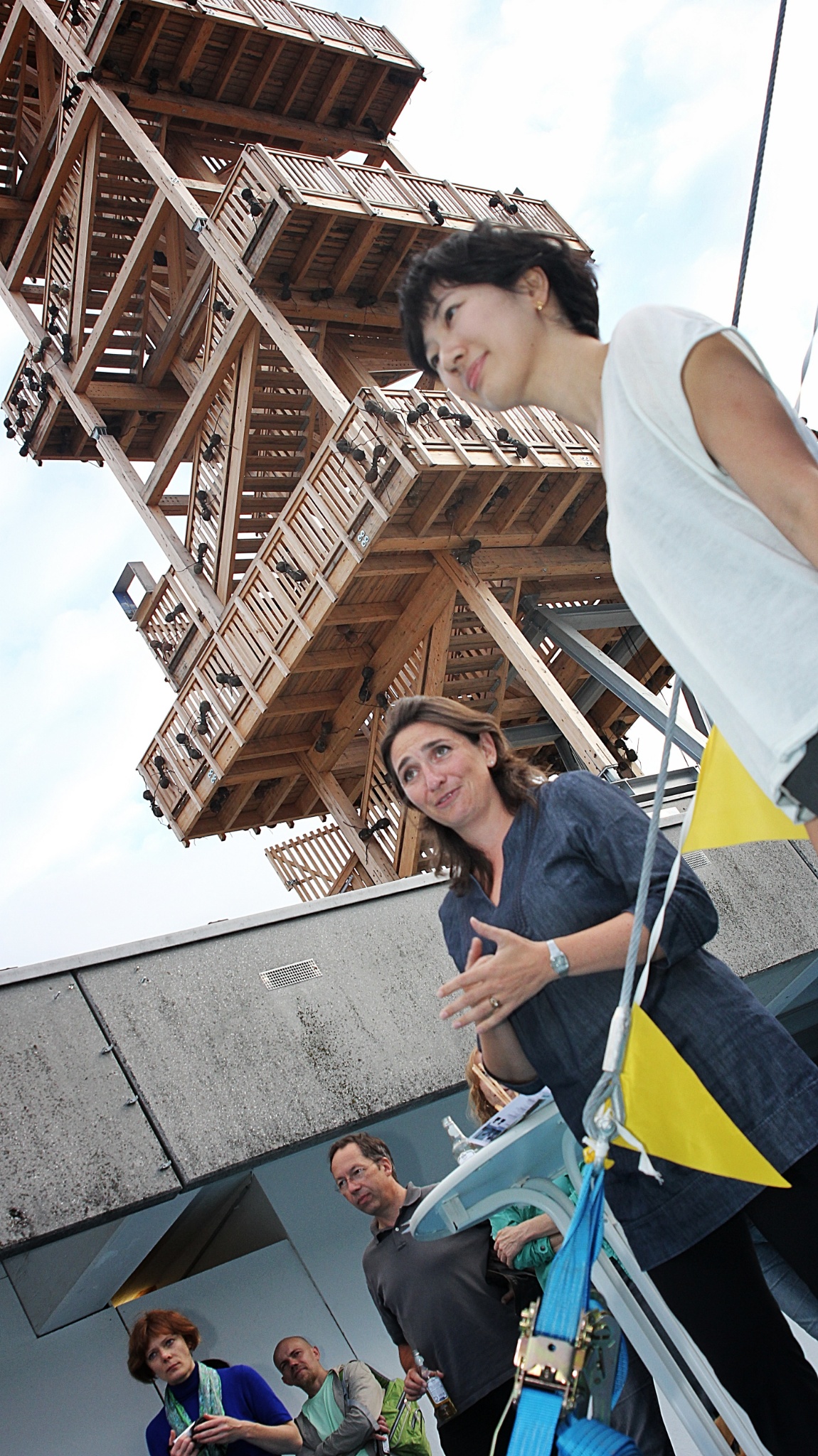 Koen van Mechelen, creator of the Cosmopolitan Chicken Project, and Emiko Ogawa.

Daniel Rozin (US), Angles Mirror (left); Hernán Kerlleñevich (AR), Mene Savasta Alsina (AR) (middle), AHORA. A song in the Hypertemporal Surface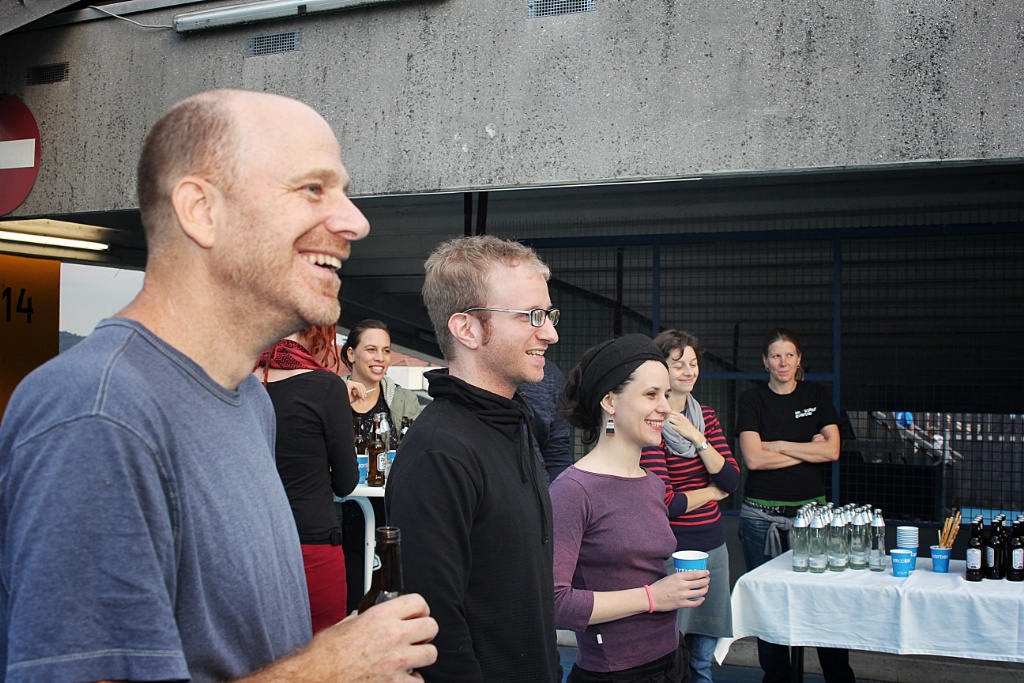 Yuri Suzuki(JP), Ivan Poupyrev (RU), Ishin-Den-Shin; Kawarga Dmitry & Elena (RU), Down with Wrestlers with Systems and Mental Nonadapters!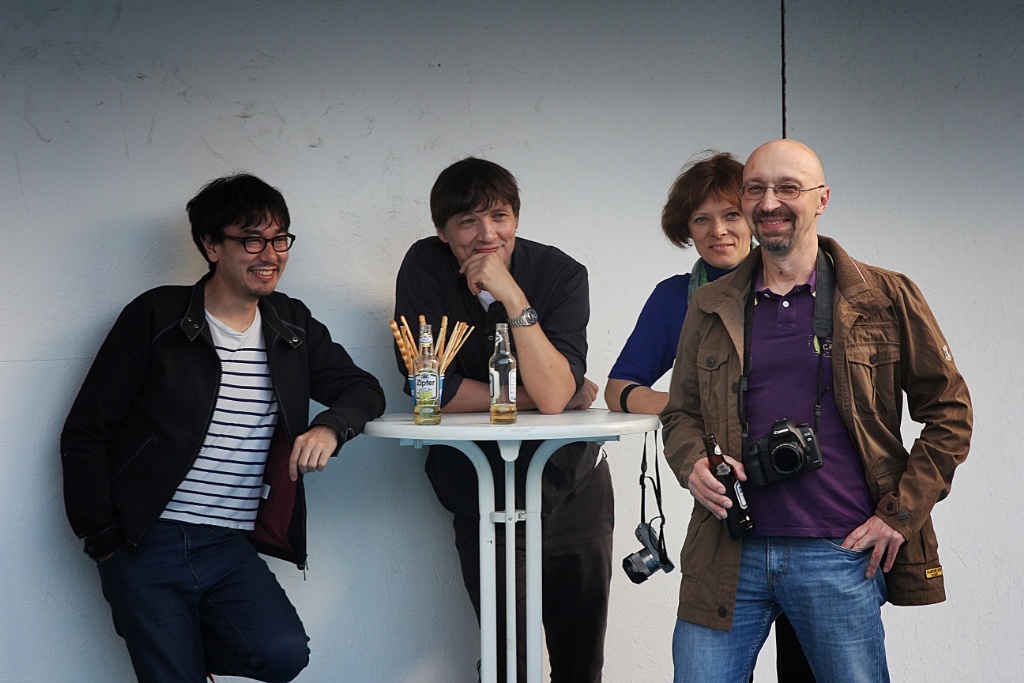 The CyberArts-Opening is on September 5th at 6:00 pm at the OK, find the rest of the program at ars.electronica.art/totalrecall/schedule.