Artists and exhibitors invited festivalgoers to get hands-on experience. The colorful container cluster offered lots of ways to get creative—experimenting with light, soldering tiny electronic components, flying drone aircraft, or relaying news from the future. And those were only a few of the many activities that took place over five days on the Ars Electronica Center's Maindeck. Lots of festivalgoers visited the u19 Village to scope out—some using OTELO's ActionCam—the artworks on display there.
Social welfare issues, considerations of a life lived consciously and sustainably, and modes of human creativity occupied the focal point. Many initiatives active in Linz and Upper Austria gave accounts of themselves and how they're acting locally to change the world. Topping the u19 Create Your World's agenda is offering young people the opportunity to encounter innovative ideas to configure their own world.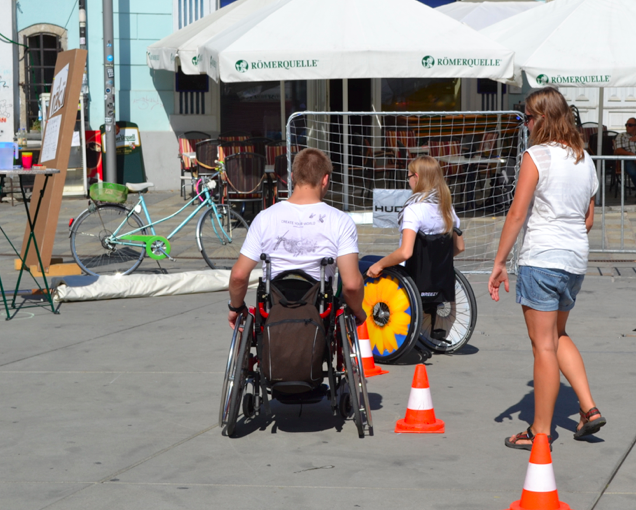 A prominent place in the spotlight was reserved for Nobody Is Perfect, where people could experience what it's like to have a handicap.
The time capsule was filled by festivalgoers and sealed up. It will be reopened at the u19 Festival in five years for what's sure to be a fascinating reassessment of the archived communiqués inside.
Do-it-yourself cardboard stools or a paper telephone—Papplab's creative crew showed festivalgoers how to turn cartons into useful objects.
The many outstanding entries submitted for prize consideration to the u19 competition show what extraordinary things can result from nurturing youngsters' creativity. The awards ceremony honoring winners in the Prix Ars Electronica's competition for young people was one of the festival's ultimate events.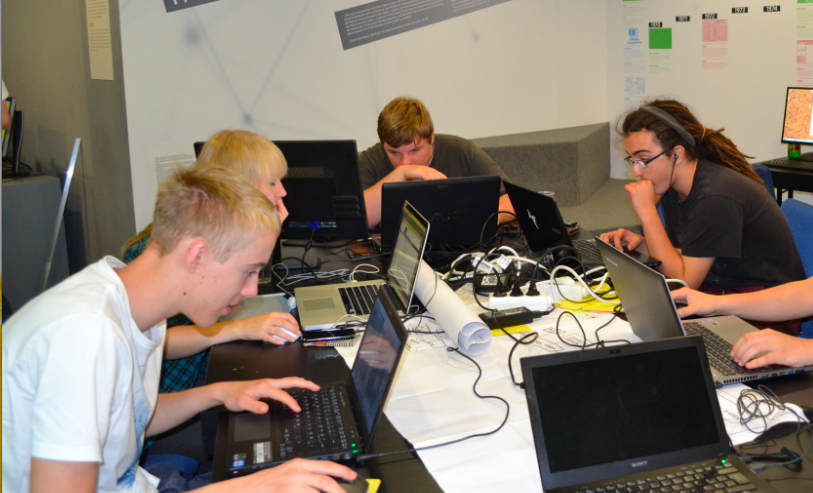 GameLab participants presented their finished products today. A total of 18 kids from all over Europe developed and programmed three games having to do with asylum, nuclear energy and light pollution.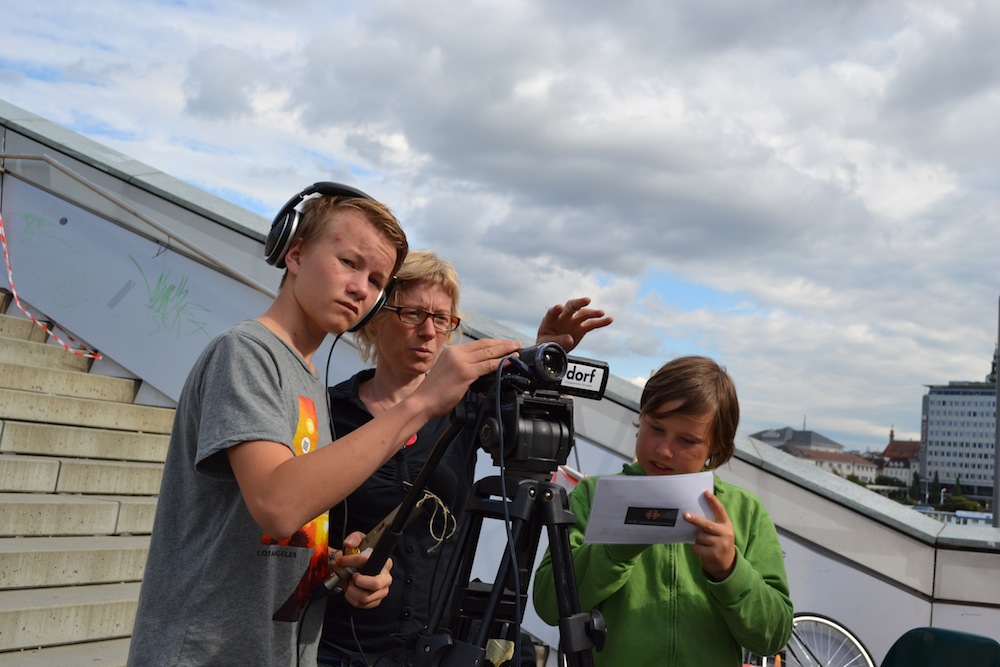 Next Generation News, the go-to broadcast source for festival reportage, will be put online in the next few days. Anybody who missed a telecast can check it out and relive that invigorating festival ambience at their leisure.
There were two more highlights on the last day. One was the FlyDoo aeronautics show; though conditions weren't ideal, DIY aircraft successfully flew messages from one bank of the Danube to the other. And as afternoon rolled around, it was time for Recall. All the project crews bid farewell to the public and recollected their fondest festival memories.