Connecting Cities is a world-wide initiative that brings together cities and institutions to discuss art and it's reception in public spaces.
During TOTAL RECALL – The Evolution of Memory you could see some of the projects of Connecting Cities, for example Connecting Monsters by h.o (Hideaki Ogawa, Emiko Ogawa, Junichi Yura, Naohiro Hayaishi,Taizo Zushi / JP) or Binoculars to … Binoculars from … by Mar Canet (ES) and Vavara Guljajeva (EE).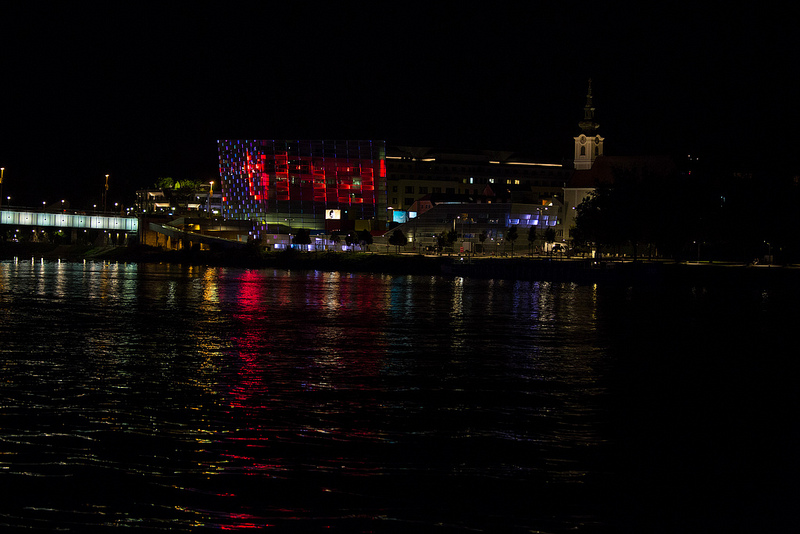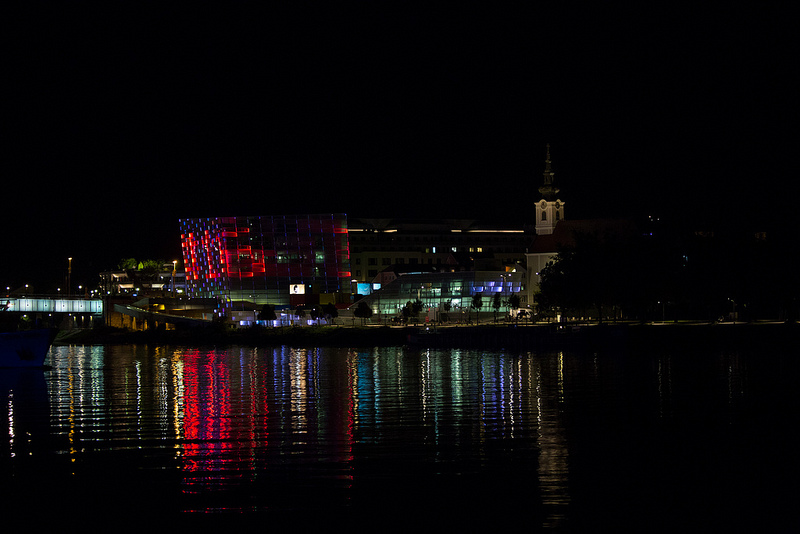 The artists used the fassade of the Ars Electronica Center as well, for example with United Colors of Dissent by Orkan Telhan (TR) & Mahir M. Yavuz (TR).
The artists meet-up organised by ARTE Creative offered the opportunity to talk and exchange ideas.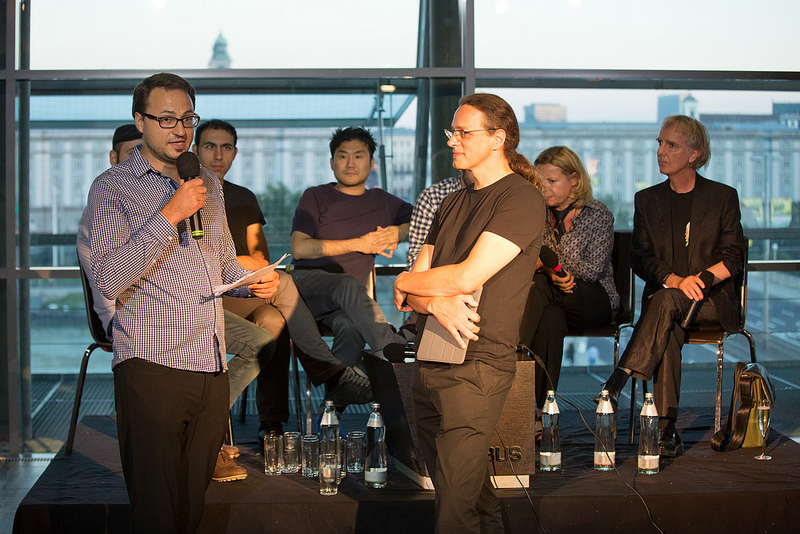 Connecting Cities has an open call for Participatory City 2014 running until October 20th, artistic projects showing different takes on art and participation in public space are welcome to be submitted. The Ars Electronica Futurelab is providing the technical support for Connecting Cities, the projects will pop up during Festival Ars Electronica 2014 for sure.