"Is it always the case that you are getting so thirsty?", Julia asks while the brain computer interface is being removed together with its wiring from her head. The pupil has just successfully painted her first picture with the power of her mind only. About half an hour she concentrated herself in front of a screen at the BrainLab of the Ars Electronica Center while her classmates gathered in a semicircle around her and watched her "moves" carefully. That learning this technique also requires a certain amount of time is no problem for her, as she explains after the experiment: "At the beginning I had to get to know of all the possibilities of , Brain Painting ' first. You should not start thinking then the forms that you want to paint appear automatically. Only the conversations in the background have irritated me a little."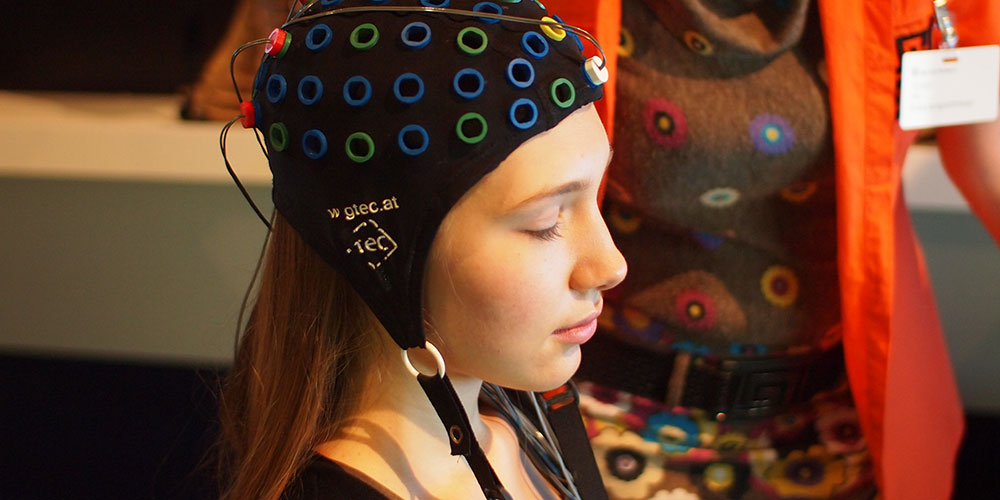 With the BCI a "direct line" is being established between the brain and a computer.
For the pupils of the 8Z of Honauer Gymnasium Linz, the excursion to the Ars Electronica Center was no ordinary trip: They have chosen the museum of the future as a backdrop for their project called "Even the smallest light has its little atmosphere" – an allusion to a quote of the Austrian writer Marie von Ebner-Eschenbach – on the topics of light, photography and light painting. They also become aware of the BCI station and the offer of "YourLab" belonging to the school program, where it is possible to use the infrastructure of the museum individually for experiments outside the classroom.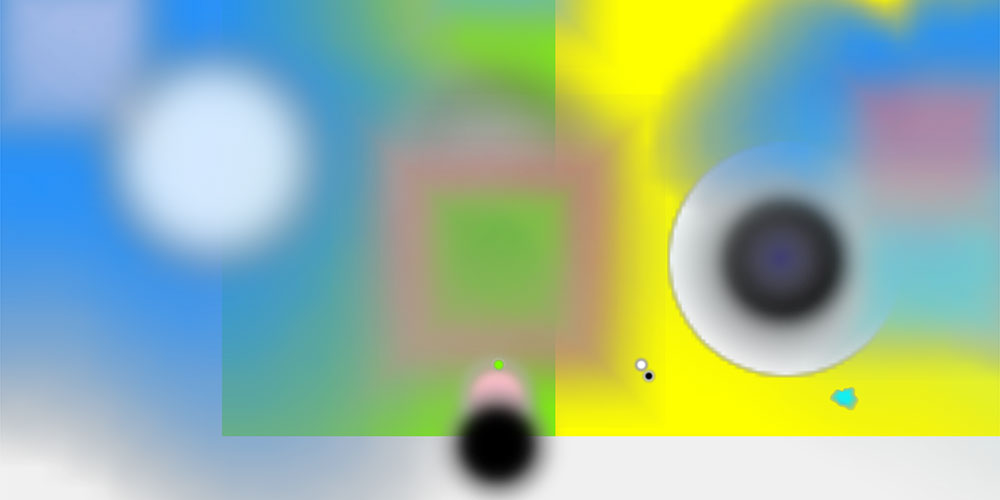 Julias first try to paint a picture only with her thoughts is impressive.
But not only paintings, but also photographs were created at the Ars Electronica Center – an appropriate place to deal with light in its various manifestations, such as reflections, glare or artificial light sources. "Light," the supervisor Anna Baumgartner says, "in which form it always occurs, affects a lot of things. Whether it will be used to brighten up a room, or accentuate a certain mood with highlighting a certain atmosphere, or because light and photography have certain symbiosis." Not only the building of the museum itself, but also the objects in the exhibitions were suitable for a variety of motives. "We divided the building roughly into different areas, where each group always spent some time in one area and we rotated then. Very exciting pictures emerged and although the groups always resided in the same areas each time new pictures were created, new motifs were chosen and no photo was like the other. "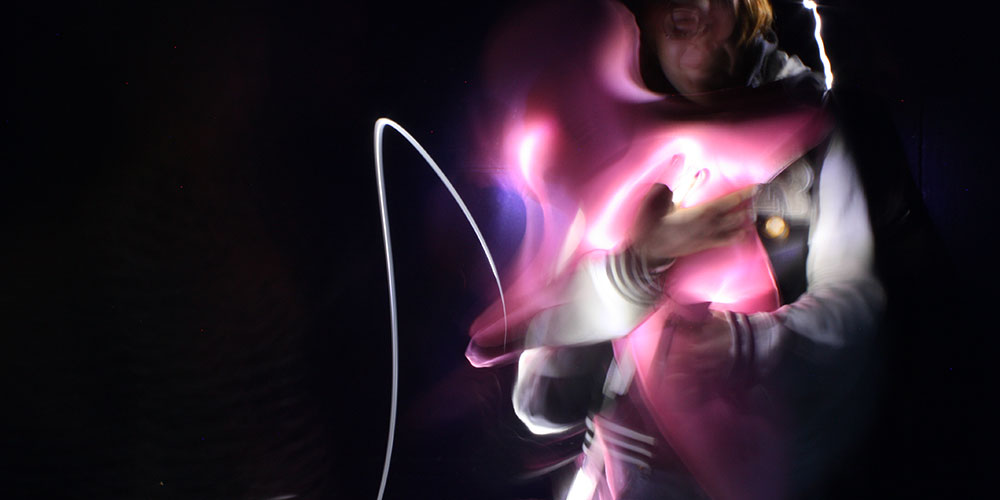 Especially the light painting photography was a favorite for the pupils – here the Hugvie of the RoboLab is being hugged.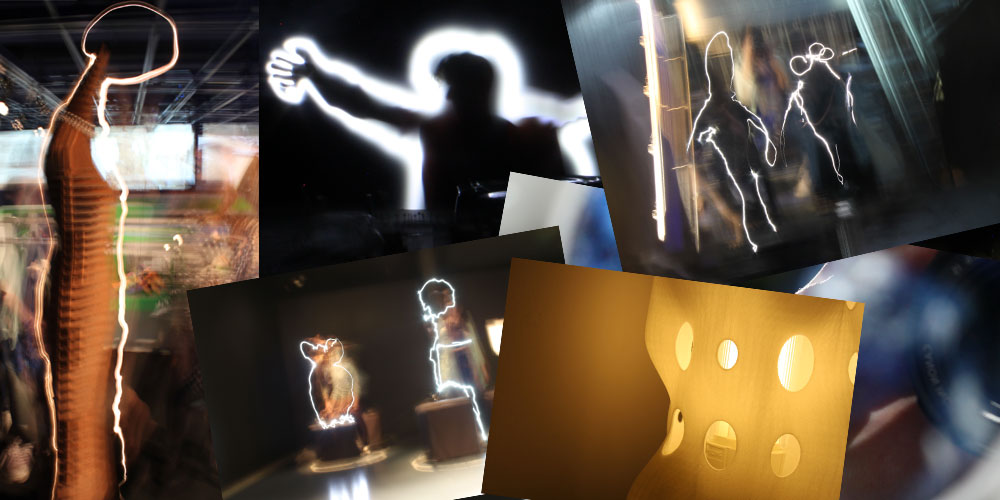 A small excerpt from the photographs of the pupils that have been made at the Ars Electronica Center.