The seven hours of "ORF Long Night of the Museums" have quickly passed by on SAT October 5, 2013 at the Ars Electronica Center Linz. From 6 PM to 1 AM, visitors expected a colorful mix of half-hourly changing shows in Deep Space, special guided tours and presentations in the exhibition areas – in addition to the current exhibitions, which naturally also can be explored by each of the over 1,600 night owls on their own. Here are some impressions of the Long Night.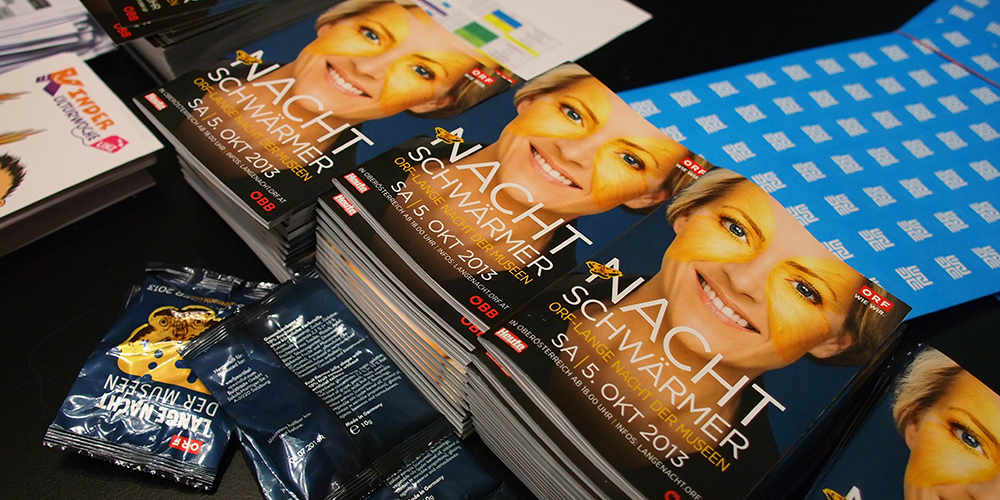 6 PM – the museum switches to night mode, folders and leaflets are ready for the first visitors.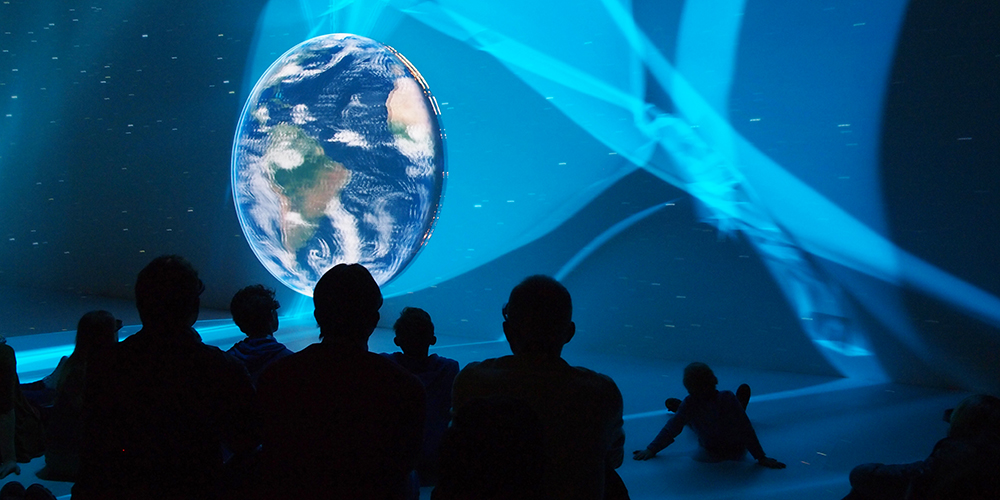 Every hour, the Deep Space presents a "Best of" – including a flight out into the vastness of the universe in 3-D.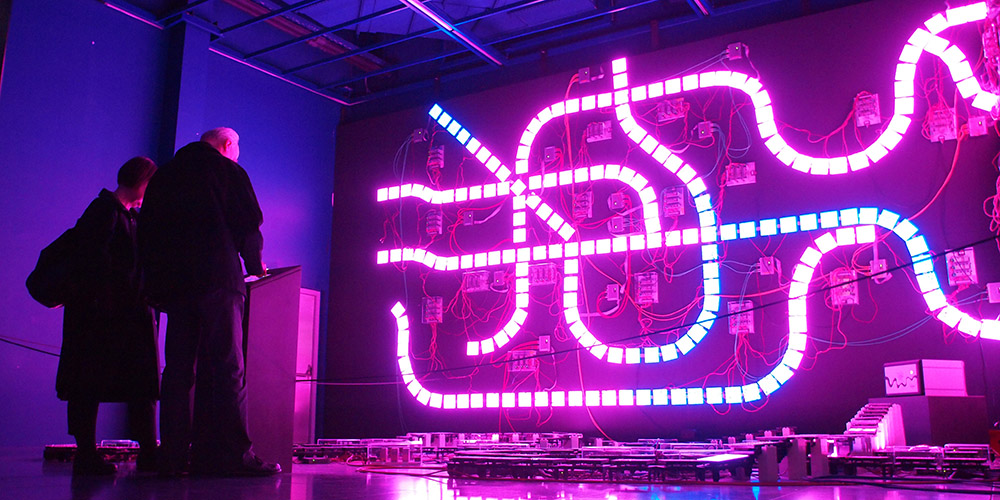 While Your-Cosmos at the end of the Main Gallery pulsates…
… the distinctive facade of the Ars Electronica Center flashes into the night sky.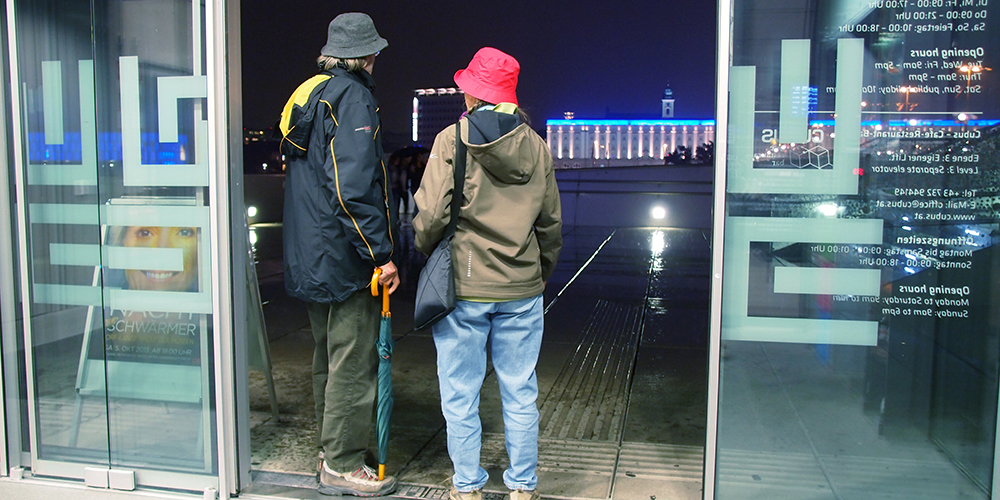 On time at 8 PM, as the luminous Spaxels should start their formation flight, but after a decent downpour this evening there was no possibility to start. Flight canceled.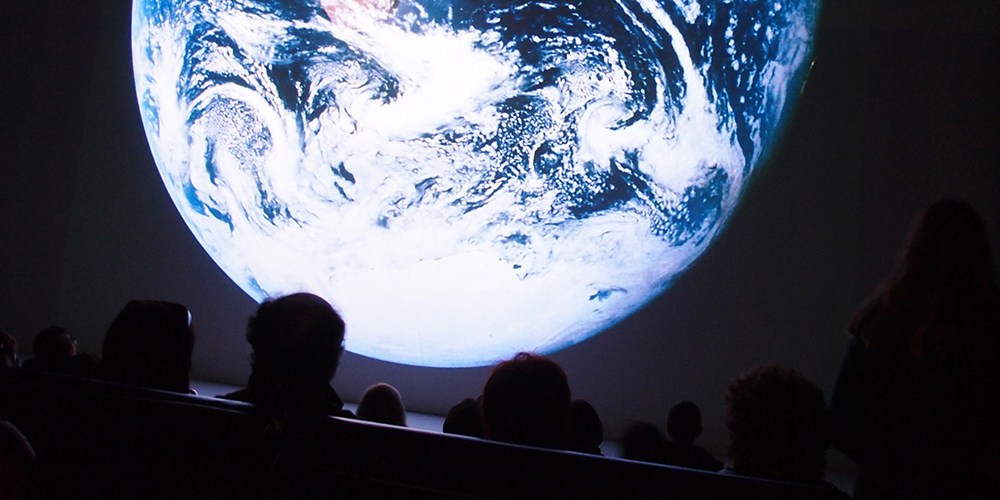 However, in the museum, the program is waterproof – so "Overview" in Deep Space leads to topics around our blue planet.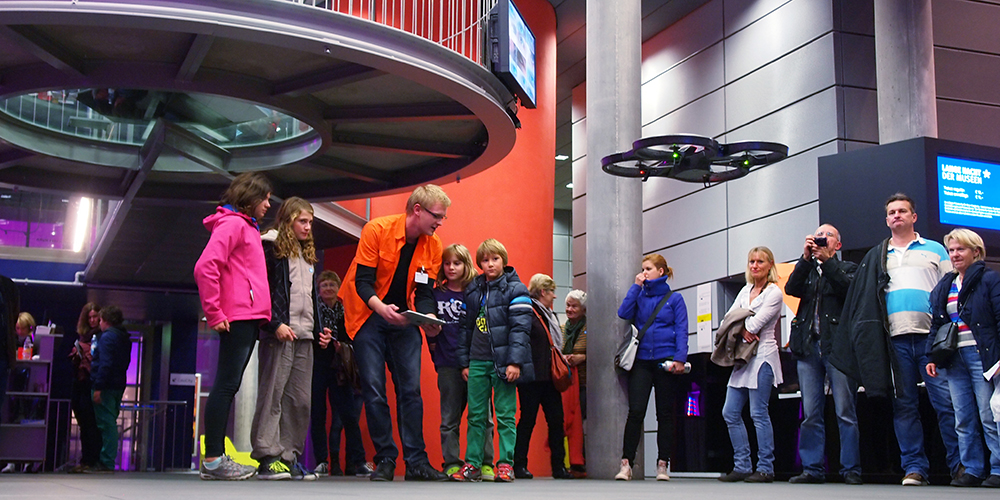 Throughout the evening in the dry of the foyer the Quadrocopter "Phone the Drone" starts. Upon request, also could be flown by visitors with a tablet itself.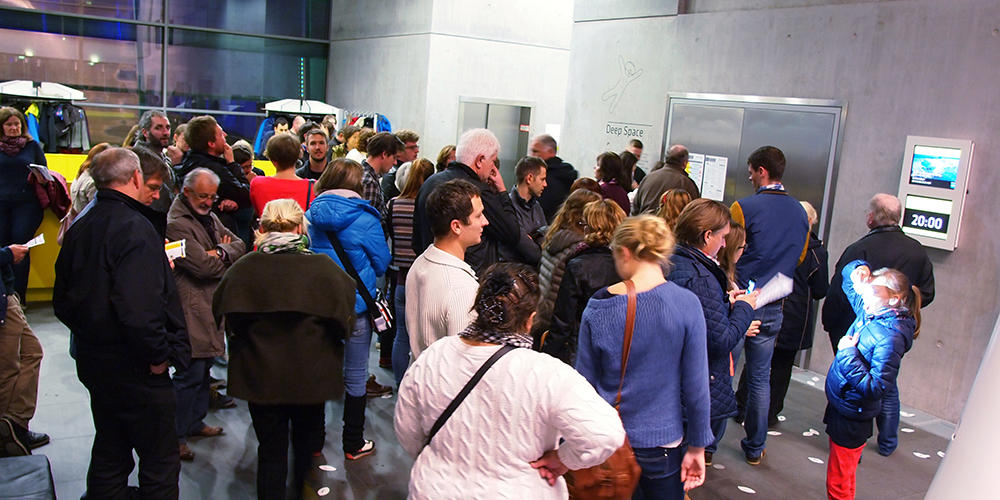 Variety is guaranteed – every half an hour the Deep Space shows itself from other sides.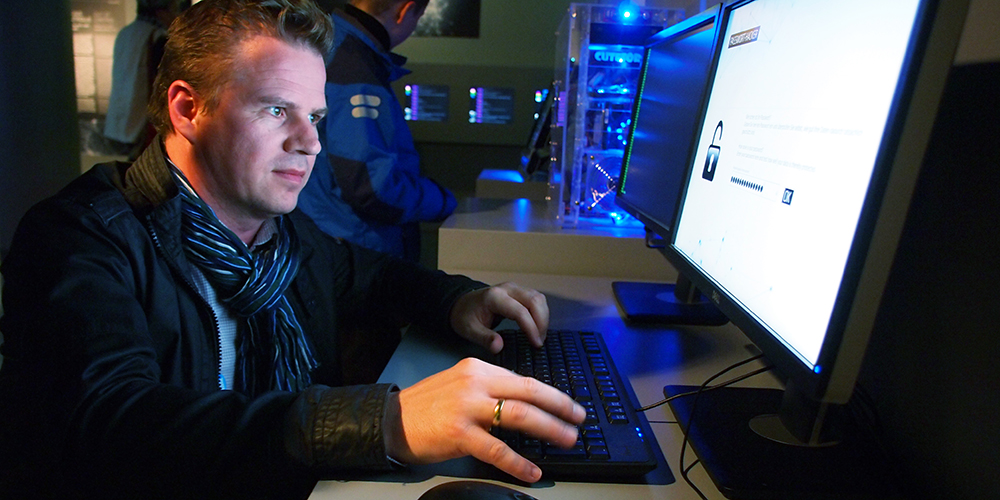 Meanwhile the exhibitions provide concentrated information on the topics of art, technology and society. There is for example in "Out of Control" the opportunity to test your own passwords on its security level.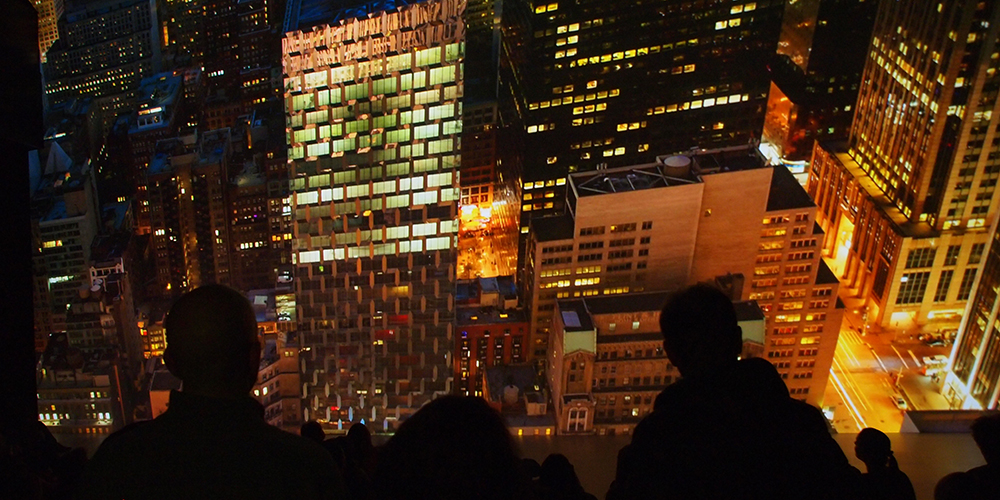 10 PM and the photographer Lois Lammerhuber is ready for his presentation at the Deep Space. He presented his project of Gigapixelbilder from New York City, which was realized in cooperation with Ars Electronica Futurelab.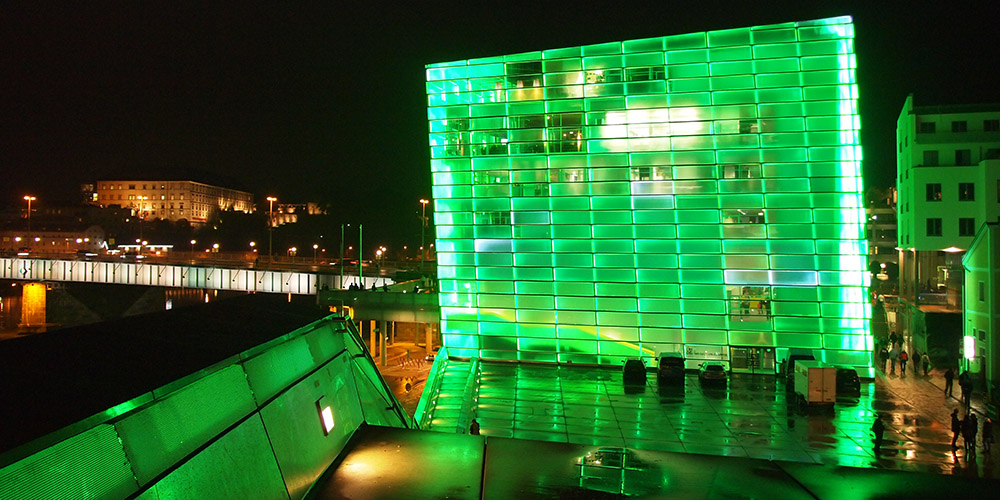 So, the program is ultimately over.