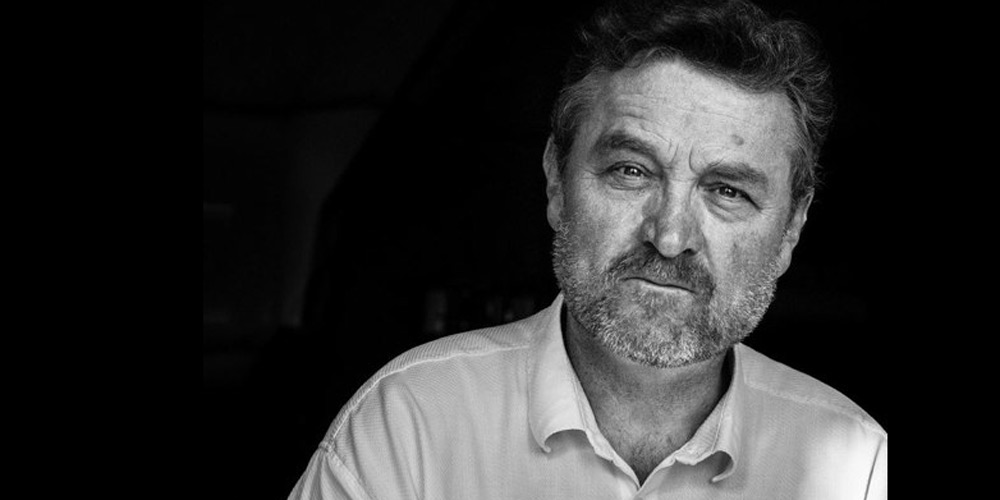 Austrian actor Ferry Öllinger was already a familiar face to audiences in German-speaking Europe when his big breakthrough came playing Chief Inspector Kroisleitner in the popular TV cop show "SOKO Kitzbühel". At the 2014 Prix Ars Electronica, he's cast in quite a different role: juror in the u19 – CREATE YOUR WORLD category for youngsters under age 19. In the 1980s, he was one of the co-founders of Theater Phönix, a Linz venue where he's now in the middle of intensive preparations for the premiere of Gerhard Haderer's play "Der Herr Novak." Öllinger recently took some time off to chat about how he's planning to play this role.
Is it true that, when you were a kid, you wanted to be a journalist or a teacher when you grow up?
Ferry Öllinger: Well, I started out in Salzburg studying to be a gym teacher. Then I switched to German language & literature and journalism, with the ultimate aim of going into advertising. But acting was always the biggest thing in my life, so I've actually engaged in a lot of occupations but only on stage or in front of the camera: teacher, priest, journalist, policeman, mayor, winemaker, glassblower, smuggler, clown, bureaucrat, farmer, and so forth.
And now you're also a 2014 Prix Ars Electronica juror. What are your expectations going into this role?
Ferry Öllinger: I expect "screenplays" for a future world … interesting, exciting concepts … inspiring proposals and scenarios that I never could have dreamt up myself.
As a member of the jury, you'll be confronted by futuristic ideas by members of a generation that grew up with the internet. What will you place particular emphasis on?
Ferry Öllinger: I guess I'll be focusing especially on creativity and new ways of thinking.
Creativity—how would you describe that?
Ferry Öllinger: Combining knowledge in innovative ways, rethinking interrelationships, and coming up with something new as a result.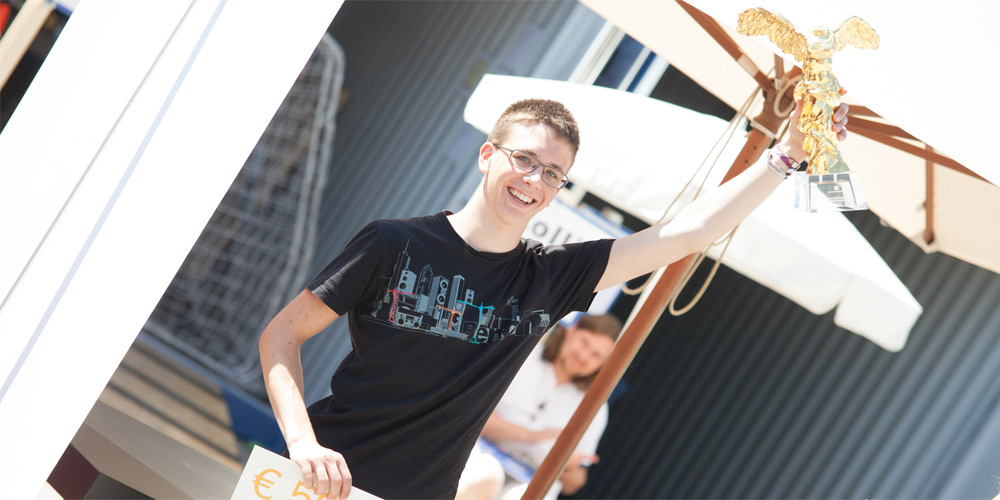 When Dominik Koller won the Golden Nica in the u19 – CREATE YOUR WORLD category for his "Visual:Drumset" in 2013, he was 17 years old. This project was the upshot of his having combined his interests with his enthusiasm in this area. Are these the basic preconditions?
Ferry Öllinger: By all means, a sensible point of departure for work on any project is to ask yourself: "What interests me?" and "What inspires and motivates me?"
You were born in 1959. When you were a boy in the 1970s, what ideas with great future promise would you have submitted for prize consideration to the Prix Ars Electronica if it had existed then?
Ferry Öllinger: In the '70s, I was always imagining how robots could relieve human beings of really strenuous labor. So, maybe a coolie robot!?
And how does it look from today's perspective—what's on your wish-list now?
Ferry Öllinger: Wouldn't it be cool to be able to beam yourself somewhere? But I'm afraid it's going to take a while to develop that! Maybe this is something today's u19ers will come up with eventually …
Even though the entry deadline for all other Prix categories is March 19, 2014 (info is available online at ars.electronica.art/prix), youngsters still have until April 2nd to submit ideas and projects to u19 – CREATE YOUR WORLD. Regardless of whether you're an individual or a group, or if your entry is a completed work or a clearly defined concept, we're interested in your ideas for the world of tomorrow! For details, go to u19.at.