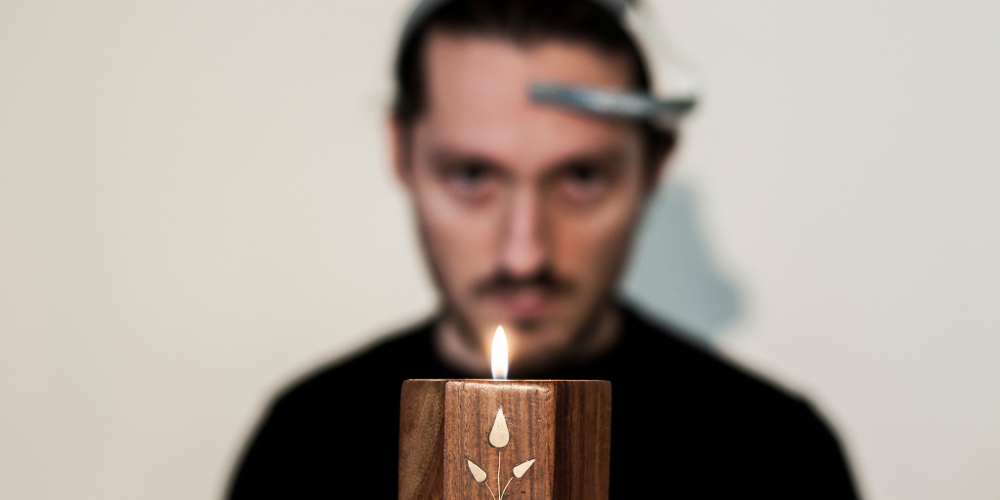 Trāṭaka / Alessio Chierico (IT)
10 years ago at Linz University for Art and Design, Christa Sommerer and Laurent Mignonneau set up Interface Cultures, a master's program teaching interactive art and development of innovative interfaces at the nexus of art, design and research.
To mark its 10th anniversary, the annual Interface Cultures-Campus Exhibition at 2014 Ars Electronica Festival is being expanded to include a program including network talks, an alumni meeting and a Bring Your Own Art event.
In this interview, Christa Sommerer reveals which topics will be at the forefront of the network talks, discusses how important networking is among students and alumni, and tells us what Bring Your Own Art is all about.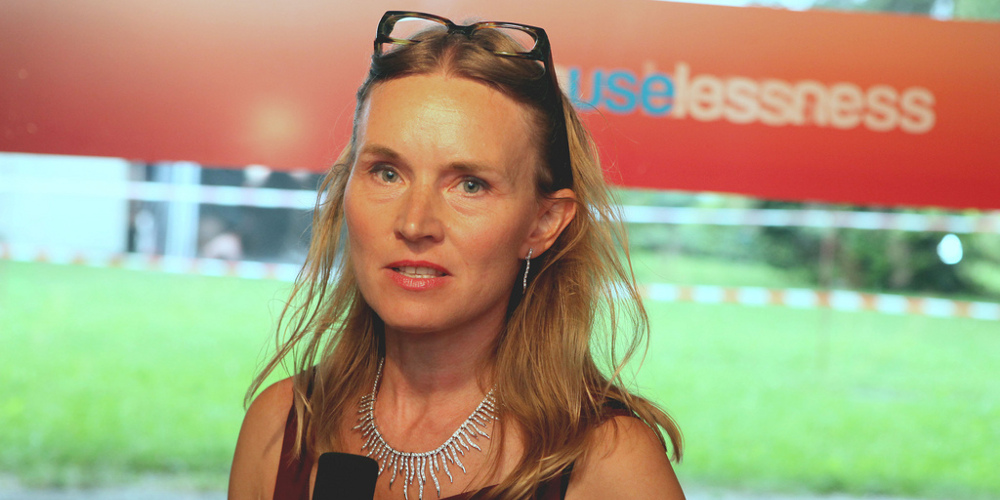 Christa Sommerer
Interface Cultures just turned 10. What's changed since the outset?
Christa Sommerer: 10 years ago, interactive art was accessible only to media audiences. Since then, the proliferation of social and mobile media has radically changed our dealings with media in everyday life; interaction is now something we take completely for granted. The art world is rediscovering audience involvement, kinetic and reactive environments, interactive architecture and other open forms of artistic action. Which is a good thing, because it means that it's no longer necessary to explain why interactive art really can be considered art. Thanks to our close cooperation with Ars Electronica, we're repeatedly able to attract interesting students and experts from throughout Austria and all over the world to come to Linz Art University, where they can confront these exciting new developments in interface design and the significance of interaction in an artistic context. Under the aegis of Interface Cultures over the last 10 years, we've provide wide-ranging instruction and conducted much research—from forms of interaction in performative art, audio-visual art and crowd sourcing art all the way to health care, gaming and media archeology. We take an exceedingly broad approach and this totally corresponds to the substantive proliferation of interaction in disparate social contexts.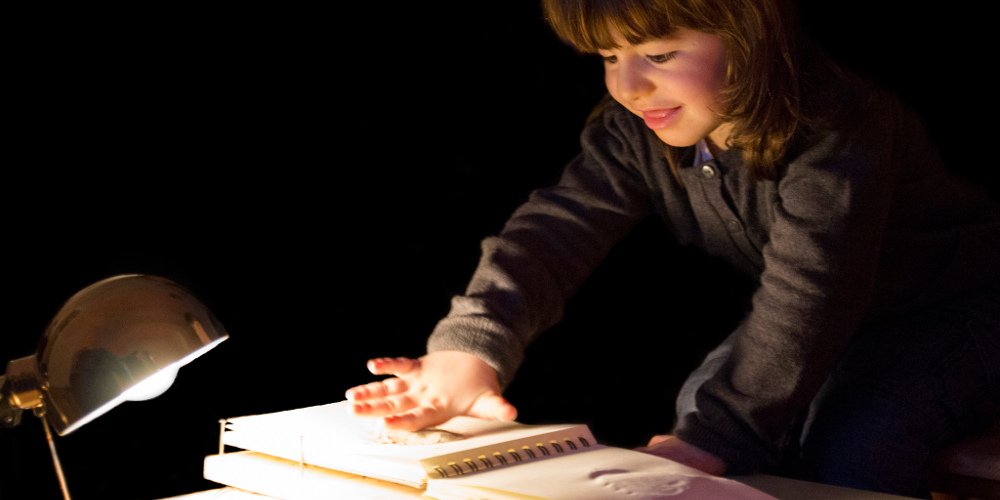 My Haptic Diary / Jure Fingušt (SI)
You'll be staging so-called network talks at which professors from international partner universities will be speaking. What issues will they be addressing?
Christa Sommerer: At the Network Talks, we'll generally be presenting and discussing the various models of media art education being employed at institutions worldwide. The idea is to spot new trends and identify the themes that young creative artists are confronting right now. For example, Prof. Philip Dean will be talking about the Media Lab at Aalto University in Helsinki, which has been doing outstanding work in this field for 20 years now. Prof. Maria José Martinez de Pison will present interactive works produced by her students at Valencia Polytechnical University, and Prof. Masahiro Miwa will be exhibiting works by students at the IAMAS–Institute of Advanced Media Arts and Science in Ogaki, Japan. These are the partner universities with which we've engaged in an active process of exchange for many years now. We've also invited representative from new partner universities—Prof. Ying-Qing Xu from Tsinghua University Peking, Prof. Hélène Tramus from Université Paris 8, and Prof. Stahl Stenslie of Aalborg University in Denmark in order to round out the picture we're getting of new trends emerging worldwide in the media art field and media education.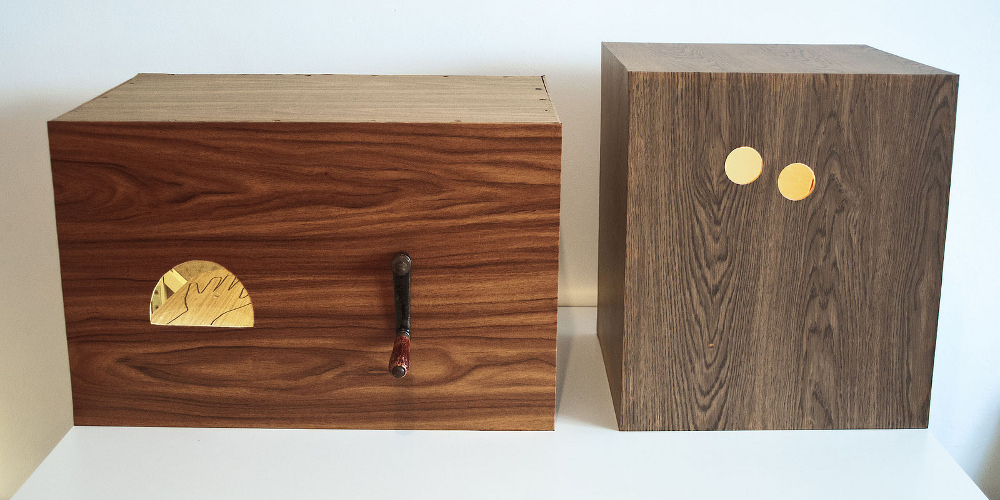 Greeting from Eastern Europe / Ioan-Ovidiu Cernei (RO), Tiina Sööt (EE)
How important is exchange between Linz Art University undergrads and international partner universities?
Christa Sommerer: For our students, this international exchange with our partner universities and our Interface Cultures network as part of their studies is enormously important since international experience can make a decisive impact on ones career path. Our graduates have gotten jobs in their chosen fields not only in Europe and the US, but also in Latin America, Australia and Japan. Many of these professional networks had their beginnings during the individuals' studies in Linz, so we definitely want to remain connected with our alumni network.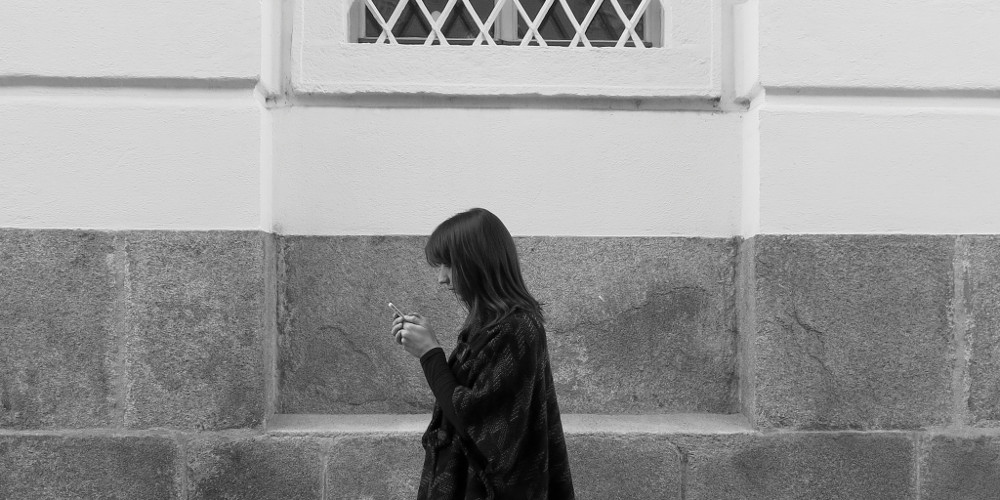 That Way / İdil Kızoğl (TR)
Can you briefly describe a few of the works we'll be seeing at this year's Campus Exhibition?
Christa Sommerer: "Tape Book" by César Escudero Andaluz, for instance, is a fascinating work. He took Facebook data posted by famous media experts, transformed them into audio files and, in turn, transferred them onto old-fashioned audio cassettes. So now, you can use an old cassette recorder to listen to the Facebook pages of media theoreticians and artists such as Lev Manovich and Peter Weibel. A witty, media-critical piece. Or how about Alessio Chierico's "Meditation Interface" that lets you use your own mental powers to extinguish a candle. And there's Martin Nadal's "Money Never Sleeps" installation in which you morph into an investment broker and buy & sell stocks worldwide via an inhalation interface. By the way, the white powdery substance is sugar, not cocaine!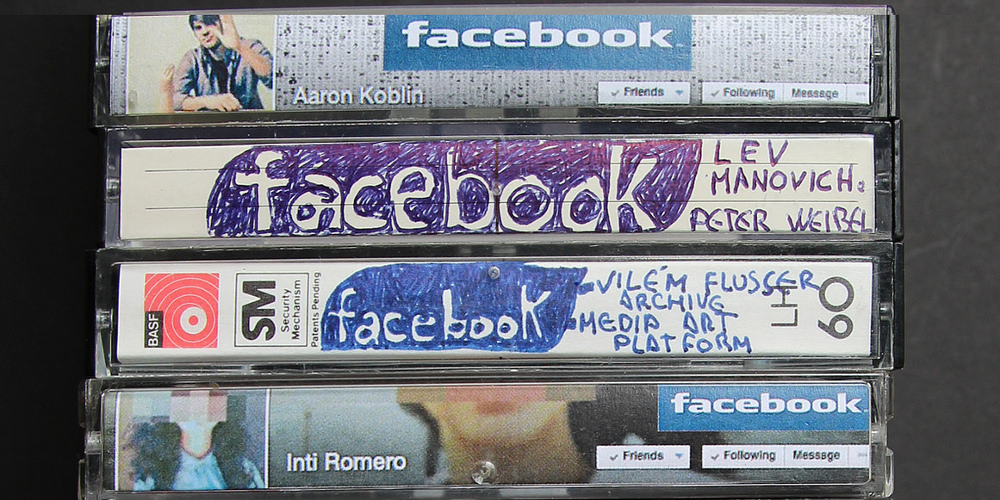 Tapebook / Cesar Escudero Andaluz (ES)
Have you noticed a trend among the themes of the works on exhibit?
Christa Sommerer: This year, there are once again many exciting works in the area of sound art and performance, two meditative installations, a work of media archeology, several haptic interfaces, and a few sculptural installations. There's no prevailing theme, but what they do have in common is the maturity of their conceptual development and free-spirited playfulness in their choice of materials.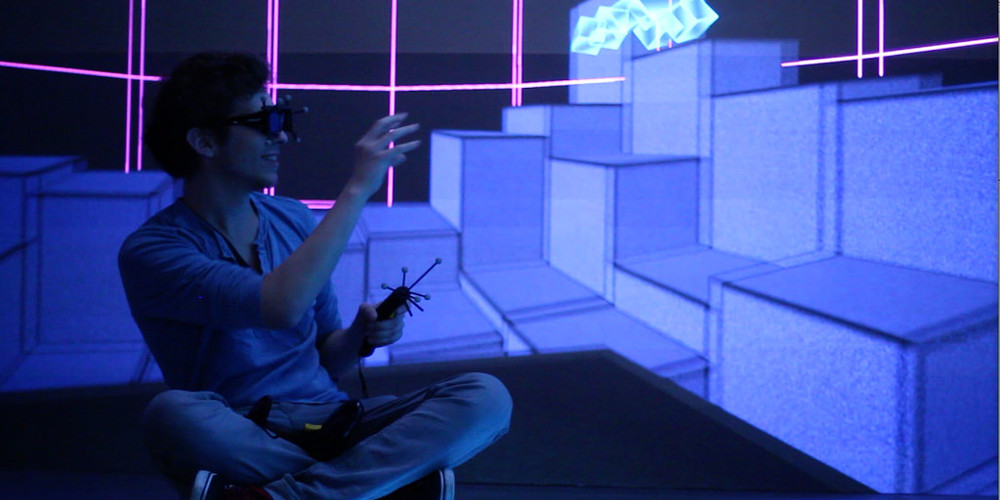 Senseparation / Leibniz-Rechenzentrum (DE), Ludwig-Maximilians-Universität München (DE), Kunstuniversität Linz (AT)
There's also going to be an alumni meeting. Why is exchange between alums and undergrads so important?
Christa Sommerer: A network interconnecting current and former students has been in existence for several years. This is a means of fostering mutual assistance in job procurement, collaboration on projects and even setting up a business together. Our alumni are dispersed throughout the world and many of them annually attend Ars Electronica as a sort of reunion and opportunity for an exchange of views about the latest trends in media art. This is also a great way to make new contacts, which is exactly what we aim to further intensify at the Alumni Meeting this year.
What's "Bring Your Own Art" all about?
Christa Sommerer: "Bring Your Own Art" is a totally open format in which anyone who preregisters can take part. In the context of a short talk, people will present works to an international audience and Interface Cultures faculty members, whereby this doesn't necessarily have to be a work of media art. All formats and genres are welcome. We currently have 16 presentations lined up—for example, students from our partner universities as well as Linz Art University undergrads majoring in other fields. In any case, this should be really interesting!
A Tangible Score / Enrique Tomas (ES)
This year's exhibition venue is Raumschiff [Spaceship], a former retail space on Hauptplatz. Launched in early 2014 by Linz Art University undergrads and alumni, Raumschiff contains spaces for events, exhibitions and workshops, a shop selling art & design products, and a café. It's conceived as a setting for interdisciplinary exchange among young artists, and their interaction with the general public. Additional info about Interface Cultures' 10th anniversary and Raumschiff opening hours is online at https://ars.electronica.art/c/en/interface-cultures/.