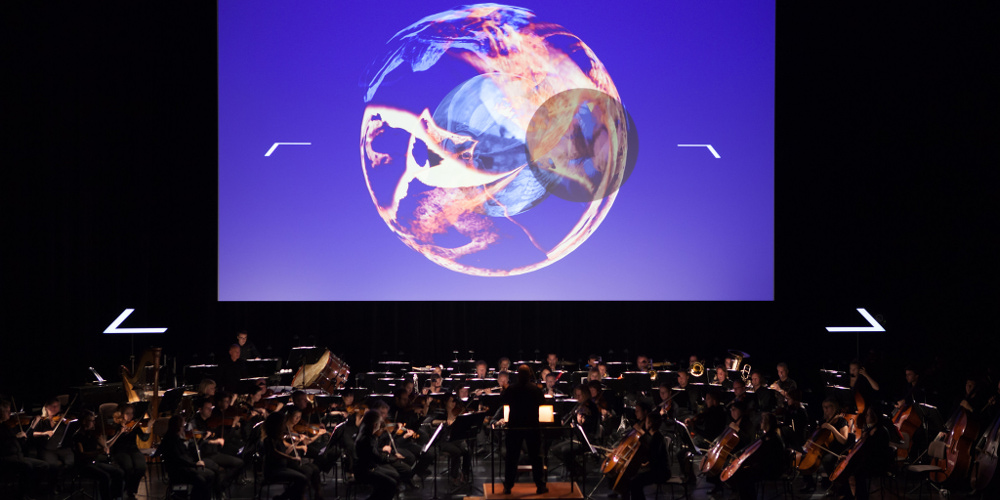 Photo: Florian Voggeneder
Day 4 is done and the 2014 Ars Electronica Festival is nearing the end. It began in the idyllic courtyard of the Bischofsitz with Panashe Chigumadzi talking about her work as an author, and the experiences and successes she's had constructing a new identity for Africa.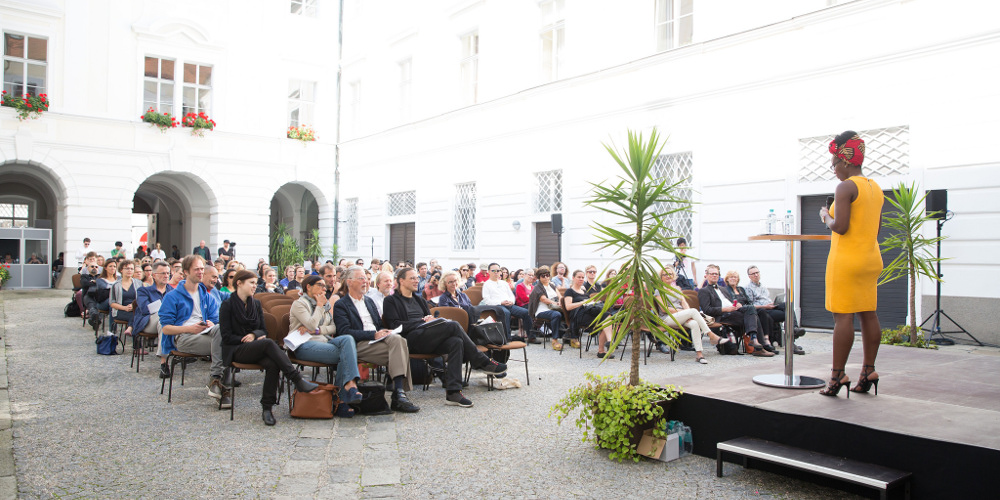 Photo: Tom Mesic
Derrick de Kerkove was the next featured speaker at the Future Innovators Summit Symposium in the Bischofshof. Change, he said, must first take place in people's minds.
Famed Benetton photographer Oliviero Toscani then told the Symposium audience what we need for change to occur.
Following the Symposium, festivalgoers got a one-of-a-kind opportunity to inspect the garden of the Bishop's Residence, as well as a chance to pose questions to the Symposium speakers.
Afterwards, we accompanied Peter Anschrosch on an auditory stroll through downtown Linz.
Throughout the afternoon, the Skeletonics did their thing and lit up the faces of lots of kids at the u19 CREATE YOUR WORLD Festival. The Skeletonics suit increases the performance of its wearer's arms and legs without the use of an external energy source—the wearer's extremities become instantly stronger and his/her movements are more dynamic.
The 16th Japan Media Arts Festival presented two of its prizewinning works this afternoon: the Phone Quick-Draw System and the Skeletonics. In a classroom in the Akademisches Gymnasium Linz, festivalgoers had a chance to chat with the two artists.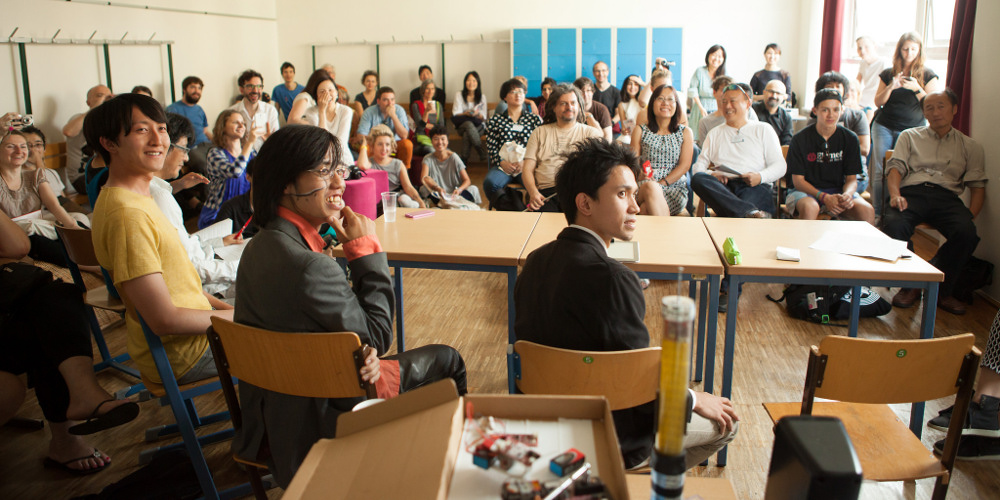 Photo: Florian Voggeneder
The Ars Electronica Festival's final Prix Forum was devoted to the Digital Communities category. Golden Nica recipient Takeo Saijo talked about the enormous power digital communities possess.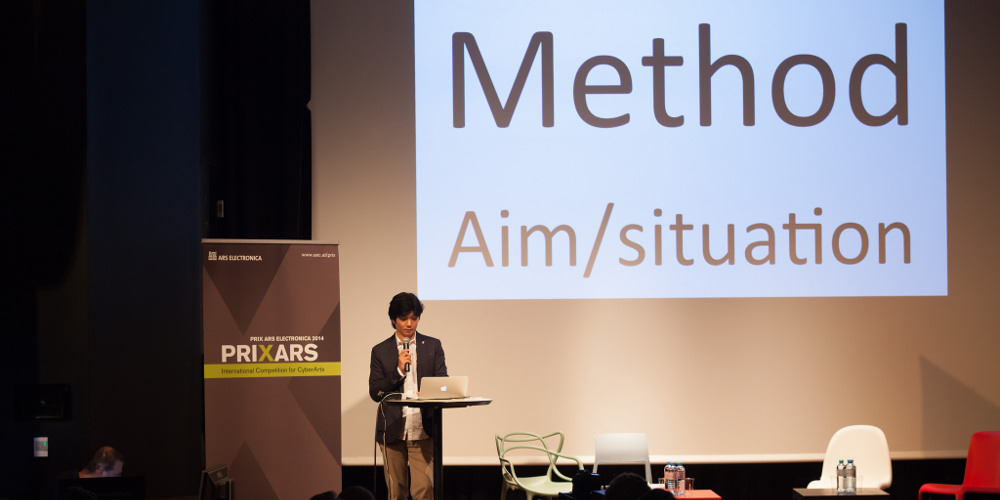 Photo: Florian Voggeneder
At 5 PM Klaus Obermaier and the Ars Electronica Futurelab presented "Take a Number, Leave Your Head. A Cellar Club Piece with Drinks and Dada". In this dramaturgical setting, audience members together with professional performers and high-tech tools created a setting for digital and physical absurdities.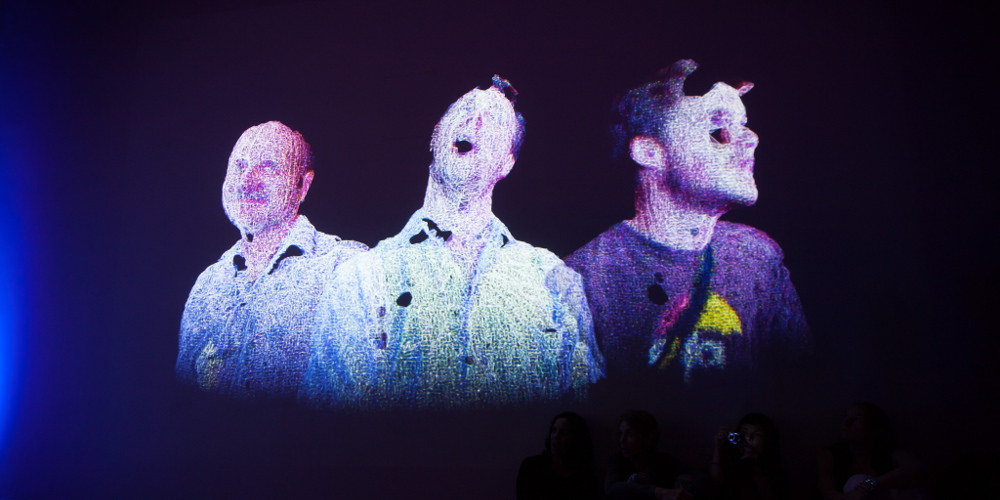 Photo: Florian Voggeneder
At 6 PM, the Future Innovators Summit participants convened one last time at the Innovators Wrap Up for a summary and review of the days they spent together at the Ars Electronica Festival.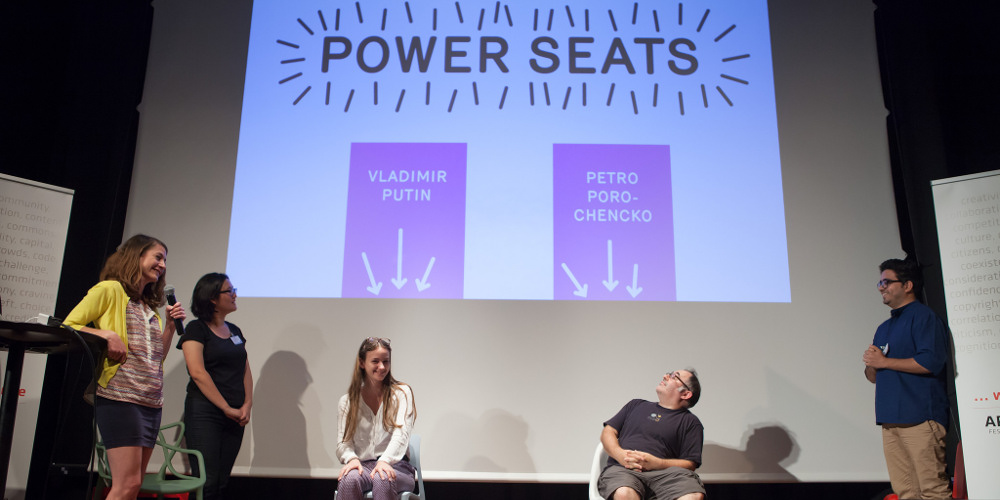 Photo: Florian Voggeneder
The highlight of Day 4 at the Ars Electronica Festival was the traditional Big Concert Night, this year entitled In a Perpetual State of Flux.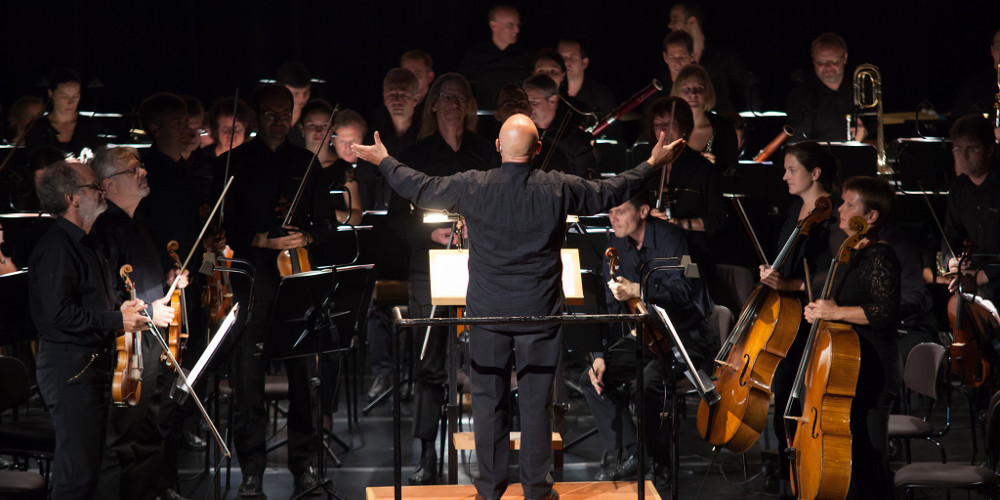 Photo: Florian Voggeneder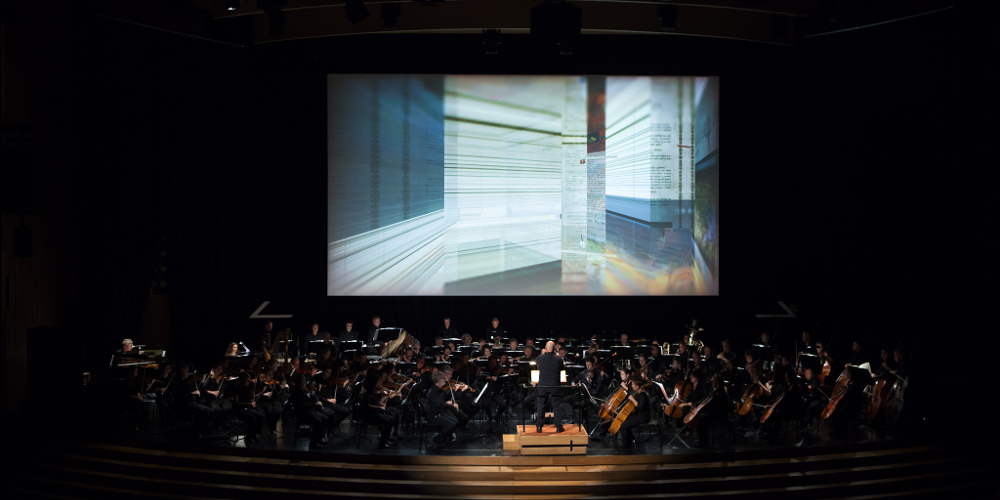 Photo: Florian Voggeneder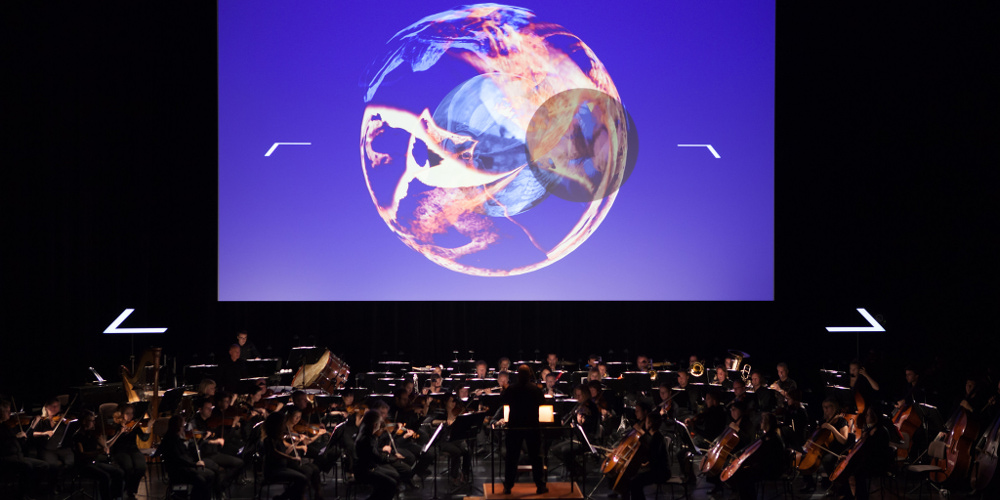 Photo: Florian Voggeneder
For more impressions of Day 4 at the 2014 Ars Electronica Festival, go to www.flickr.com/arselectronica.