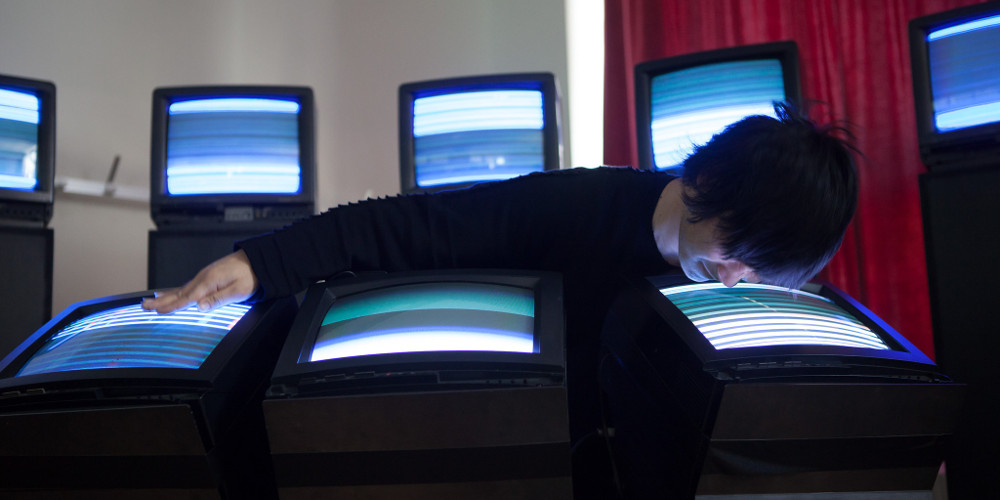 Photo: Florian Voggeneder
Bottom line: approximately 85,000 visits were paid to a total of 427 individual events. On Monday, September 8th at 9 PM, the final curtain went down on Ars Electronica 2014: C … what it takes to change. This was a festival staged in an urban setting. The dramatis personae included 579 artists and scholars, sound aficionados and entrepreneurs from 59 countries.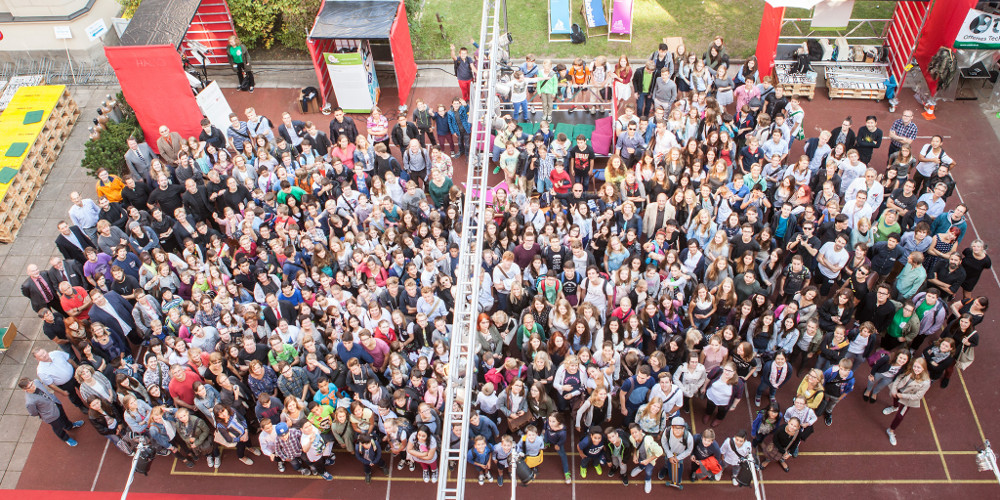 Photo: Florian Voggeneder
With so many wonderful impressions and interactions, what was actually the most beautiful moment? Gerfried Stocker, artistic director of Ars Electronica, and Martin Honzik, producer of the festival, agreed: It was on Monday morning when school resumed after summer break in the Akademisches Gymnasium and returning pupils could enjoy all the creative offerings of the u19 CREATE YOUR WORLD Festival the school was hosting. Gerfried Stocker: "This is a sign that we've truly arrived—seeing that what we've put together is so enthusiastically accepted by young people."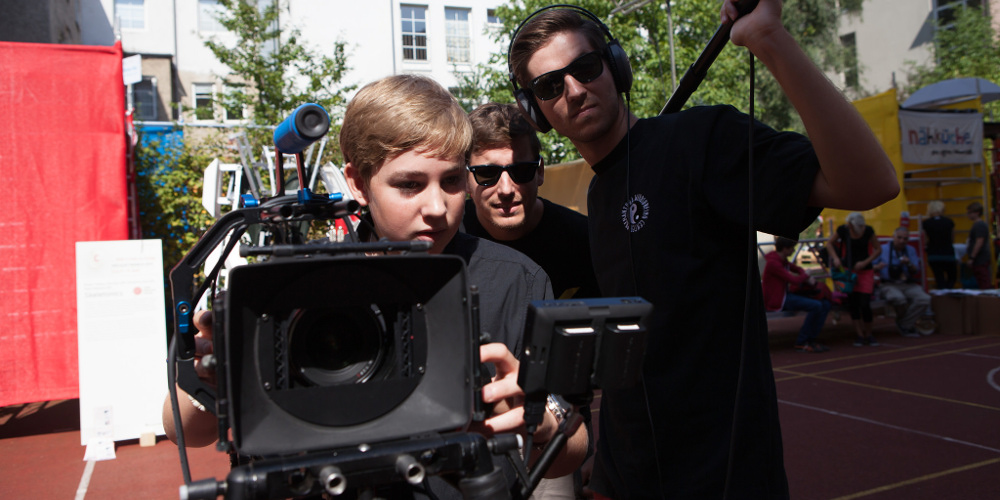 Photo: Florian Voggeneder
This wasn't only back-to-school Monday (on which, by the way, pupils were admitted free of charge to the Ars Electronica Center). It was also the Festival's traditional Music Monday. The lineup of performances began at the Akademisches Gymnasium and continued on to Mariendom, Bischofshof and the Museum of the Future.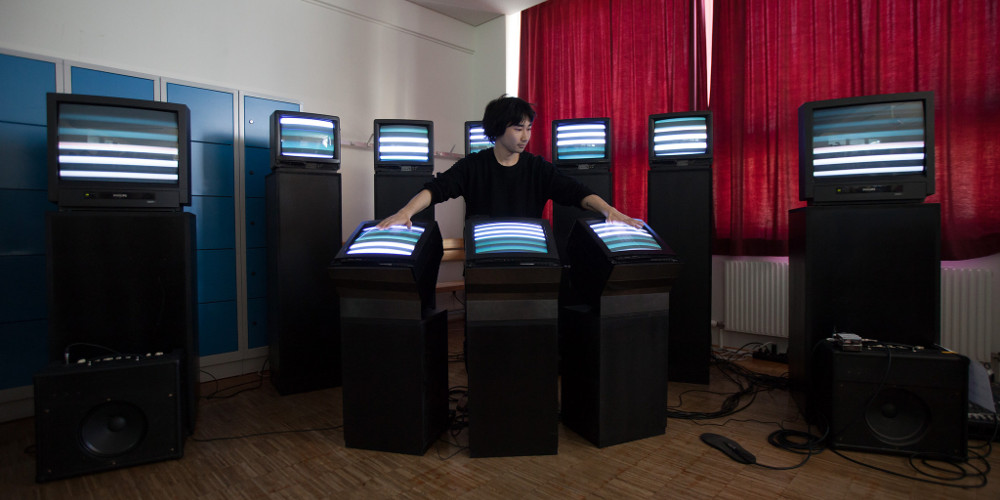 Photo: Florian Voggeneder
Ei Wada first tickled tones out of the screens of his "Braun Tube Jazz Band" in the Akademisches Gymnasium, and then let the heavenly sounds of "Flying Records" ascend in Mariendom.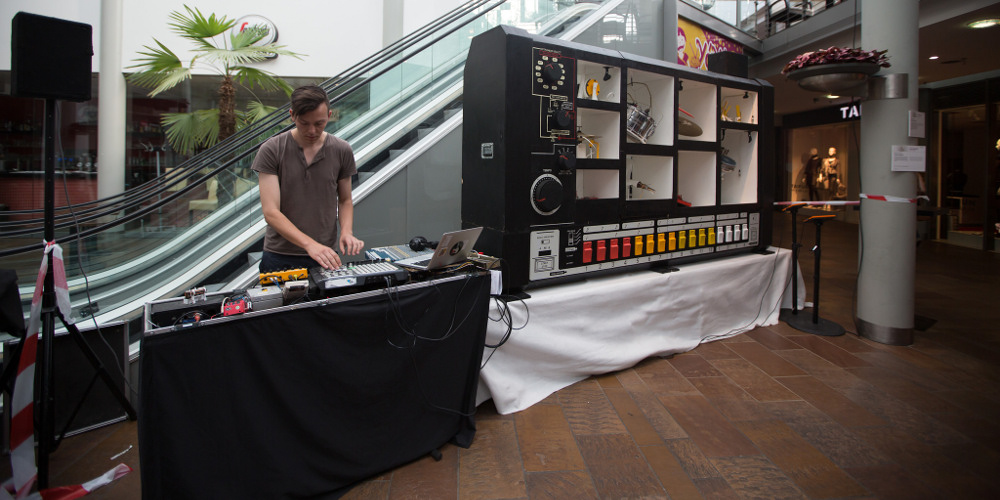 Photo: Florian Voggeneder
Moritz Simon Geist acoustically impressed passers-by in the Arkade the whole day long with his Sonic Robots that are digitally controlled via analog sounds.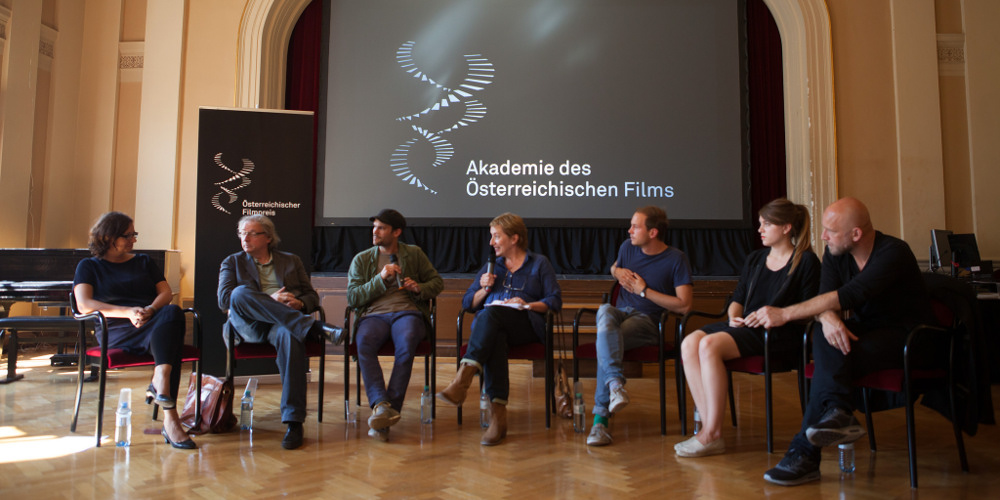 Photo: Florian Voggeneder
Although the Future Innovators Summit concluded on Sunday, the Forum of the Academy of Austrian Film and "C – Changed Education" carried on the "Festival to think & talk" series with interesting speeches and discussions.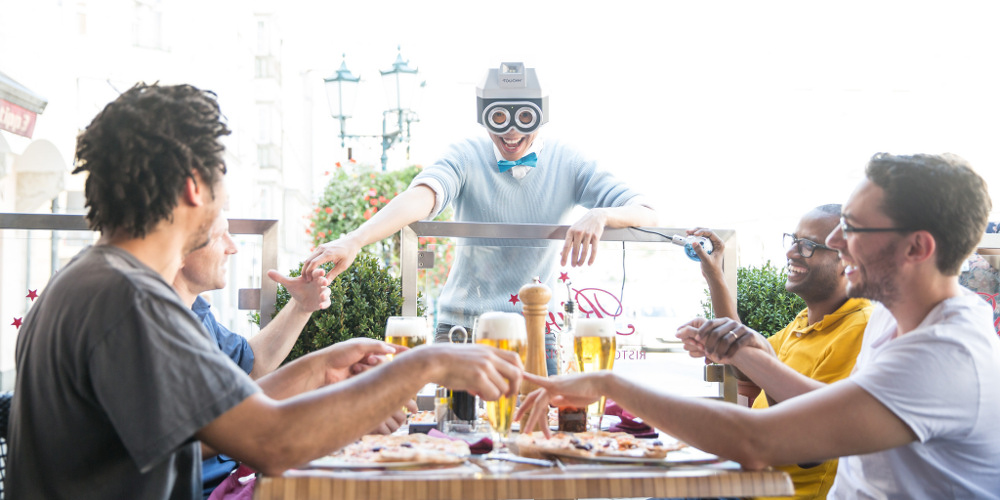 Photo: Tom Mesic
Anyone walking around downtown Linz on Monday had a good chance of bumping into Mr. Touchy. As official goodwill ambassador of "Device Art," the newly opened exhibition that's running in the Ars Electronica Center until June 2015, he sought out tactile human contact, which is what enables him to see.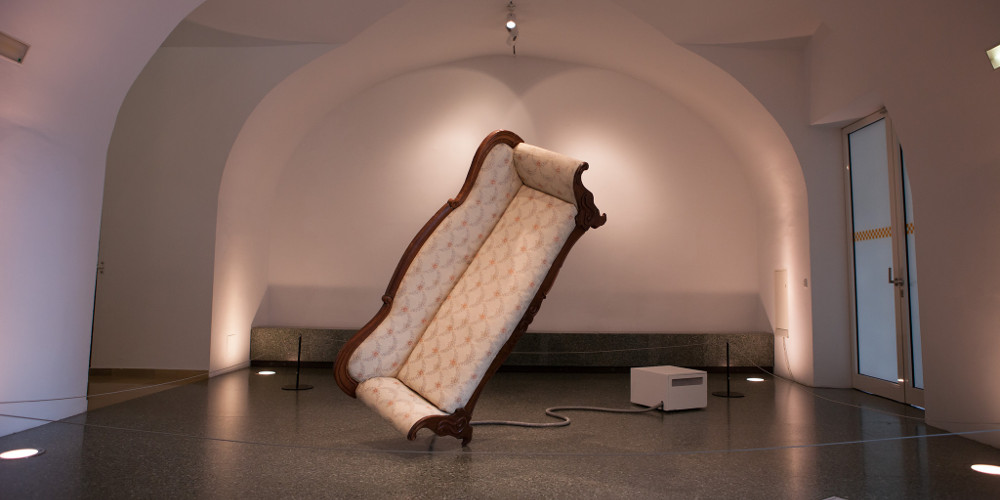 Photo: Florian Voggeneder
CyberArts 2014, the exhibition of Prix Ars Electronica prizewinners, will continue running until September 14th in the OK Center for Contemporary Art.
Photo: Florian Voggeneder
Finally, we'd like to thank our crew, partners and sponsors. And you, dear readers: we sincerely hope you've derived plenty of inspiration from the multicultural points of view and social aspects of the matters it's been our pleasure to bring to your attention!