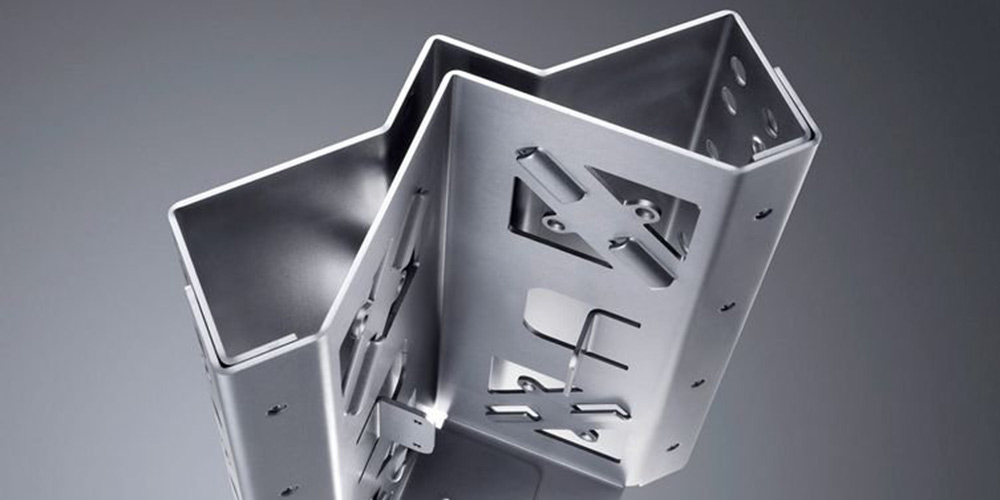 Photo: TRUMPF
Sheet metal is a highly flexible material that, in an inimitable but unglamorous way, is essential to the production of high-tech devices and will continue to be so in the future. Harald Böck is the head of product management at TRUMPF Austria's TruBend bending machine division, an Ars Electronica partner. In this interview, he provides some interesting insights into the many possibilities of sheet metal processing, and discusses future prospects in the field of laser technology.
What characterizes the tools we use nowadays?
Harald Böck: The construction and use of tools is what sets human beings apart from other creatures. Tools can be simple implements, but they can also be intelligent, high-tech products. The term "machine tool" brings out the fact that, ultimately, the capacity to fashion tools is what makes a machine the productive device that it is. What modern machine tools are called upon to do can be defined in terms of productivity, flexibility and user-friendliness. Small batch sizes and automation are no longer mutually exclusive. Machines have to be adaptable in short order to the new demands emanating from entire markets as well as individual customers.
What's so interesting about sheet metal as a material?
Harald Böck: Sheet metal is a fascinating material that's the point of departure for an incredibly diverse array of applications. Sheet metal thickness ranges from 0.2 to 25 millimeters and even beyond that in some instances. The list of potential areas of deployment of semi-finished sheet metal products is virtually endless: the electronics field, such as housing for cell phones, personal computers and switch control boxes of all sizes; building façades and panels; and components for general machinery construction and the automotive industry. A visit to the supermarket or a shopping center is all it takes to see many different ways sheet metal can be put to use: sheet metal shelving, sheet metal elevators and escalators, even the stores' façades, check-out counters and lots of other objects are manufactured with sheet metal. Sheet metal can be shaped in many different ways—we produce laser and punch press machines to do the contouring, as well as bending machines to form the material into a three-dimensional component, and we work with laser welding technology to join sheet metal parts and seal the edges.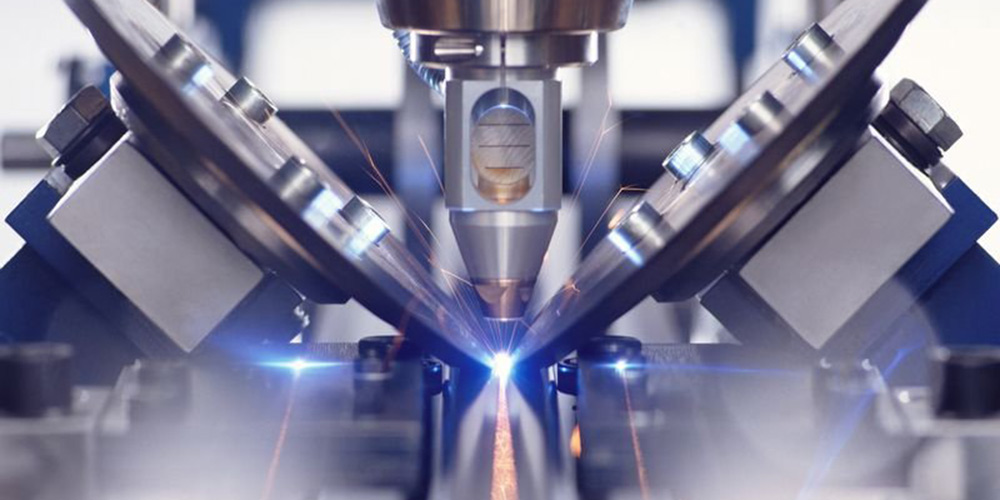 Photo: TRUMPF
What developments do you foresee in the field of laser technology in the next few years?
Harald Böck: Laser light is universal. As a tool, a laser can process the most delicate structures in a piece of medical technology with utmost precision, or it can cut 30-millimeter-thick metal plates used in shipbuilding. These highly diverse fields of application place wide-ranging demands on the laser technology. That's why there isn't one, single, all-purpose laser; instead, there's an optimal laser technology for each particular job to be done. And we're constantly coming up with new applications. Maybe it's not even possible now to image what we'll be doing with lasers in the future! As the global market leader in industrial laser technology, TRUMPF offers a wide variety of laser beam sources and laser-based solutions. Here, we continue to see a great deal of developmental potential and new markets, both in the sense of geographical regions and industrial sectors—for example, in the field of micro-processing, where, above all, the field of display & printed circuit board production will constitute a key area in which there'll be dramatic developments that will confront laser technology with new challenges. And there's a point here that definitely shouldn't be underestimated: in industrial fields, there's growing pressure to achieve more with fewer resources, and that favors vendors that can provide the right laser-based solution. In the future, the ability to offer production efficiencies will further increase the advantage of lasers and open up new modes of deployment.
[youtube=https://www.youtube.com/watch?v=yS0F60XiZ-Q&w=610]
TRUMPF Maschinen Austria headquartered in Pasching, Upper Austria is one of more than 50 regional branches of Germany-based TRUMPF Group. What are your main products here?
Harald Böck: TRUMPF Austria is the competence center of the TRUMPF Group's entire bending technology division, as well as the distribution center of all TRUMPF products for the entire Austrian market. At our location in Pasching near Linz, we produce three bending machine models—TruBend 3000, 5000 and 7000—as well as developing, manufacturing and assembling automation solutions and bending tools for worldwide distribution.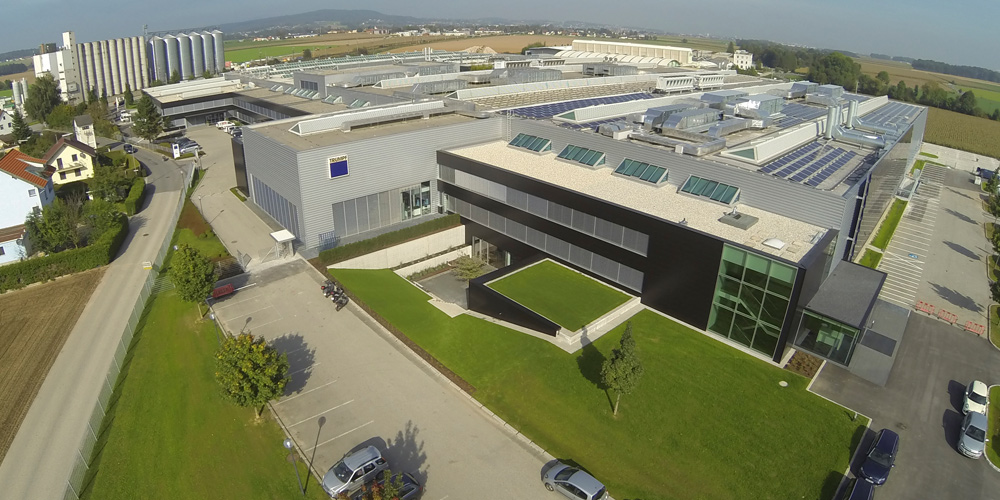 The factory of Pasching near Linz, Photo: TRUMPF
How did the partnership between TRUMPF and Ars Electronica come about?
Harald Böck: Among the manufacturing enterprises doing business in the Province of Upper Austria, TRUMPF Maschinen Austria is one of the so-called hidden champions. We're a global leader in a key high-tech field, but we don't spend much time in the public spotlight. For TRUMPF, just like like Ars Electronica, automation and robotics are a part of everyday life, and this is precisely where we see an opportunity for synergy—enabling the general public to scrutinize the latest developments in automation and control technology.