When a city changes and gigantic buildings are suddenly deprived of the function they were built to carry out, new possibilities arise. Since the Austrian postal service shut down its logistics center at Linz's main train depot in autumn 2014, the 80,000-m2 facility in the heart of downtown has been, let's say, awaiting reassignment. But this behemoth's demise turned out to be a windfall opportunity for the Ars Electronica Festival (September 3-7, 2015), which is temporarily morphing the huge expanse into the venue of "POST CITY – Habitats for the 21st Century." This postal facility's makeover into PostCity will already begin into late May with an open urban lab for Linzers, exhibitions, guided tours and participatory projects constituting the lineup of events leading up to September 2015, when these premises will welcome international festivalgoers. So, let's take a look at this roomy piece of real estate, currently vacant.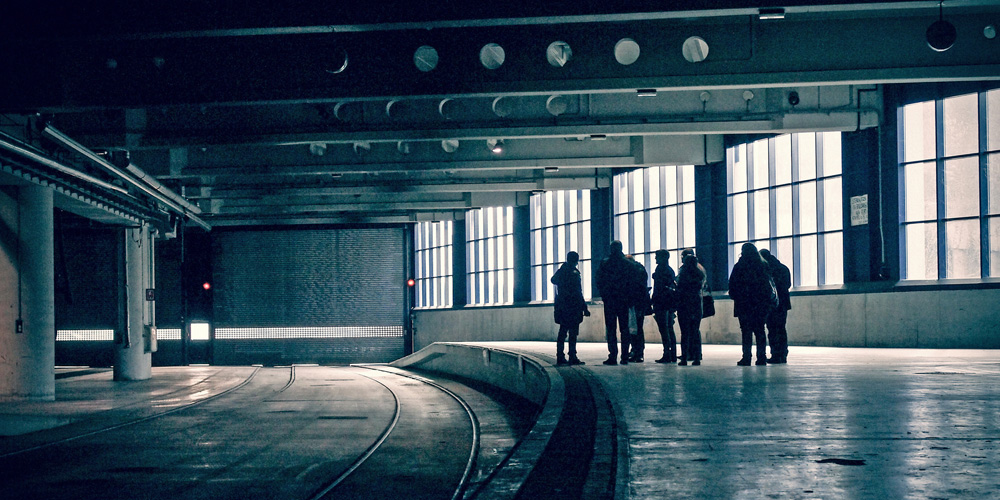 Photo: Martin Hieslmair
Construction of a huge logistics center on the grounds of Linz's main train station took six years. The opening ceremony was staged on July 7, 1994.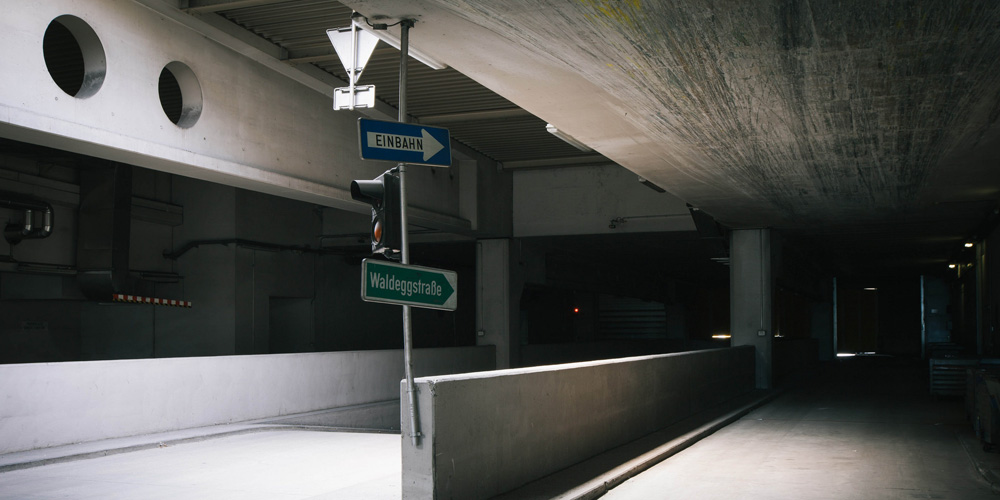 Photo: Florian Voggeneder
The path leading to completion of this state-of-the-art letter and parcel distribution facility was marked by 12 phases. Then, the railroad was still the primary mover of Austria's mail. Here's where it was unloaded for forwarding via tractor-trailer and other vehicles.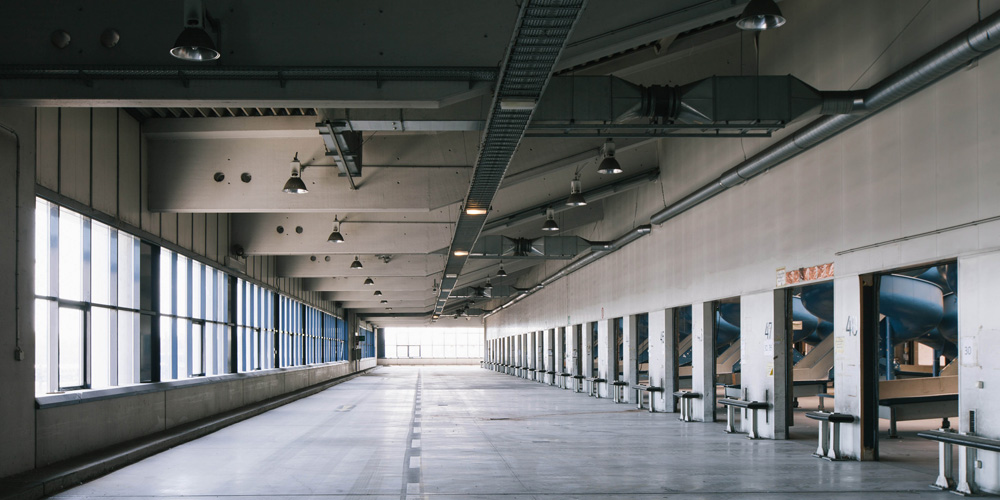 Photo: Florian Voggeneder
The freight cars arrived at a 240-meter-long indoor loading dock, where their contents were removed and transported one level higher.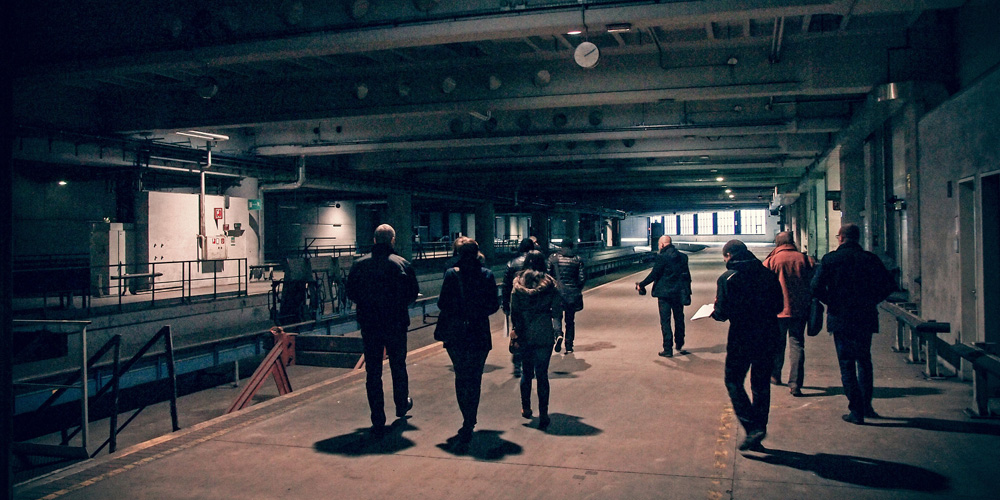 Photo: Martin Hieslmair
100,000 packets and 15,000 bundles of letters were processed daily—thus, nearly 5,000 packets/hour.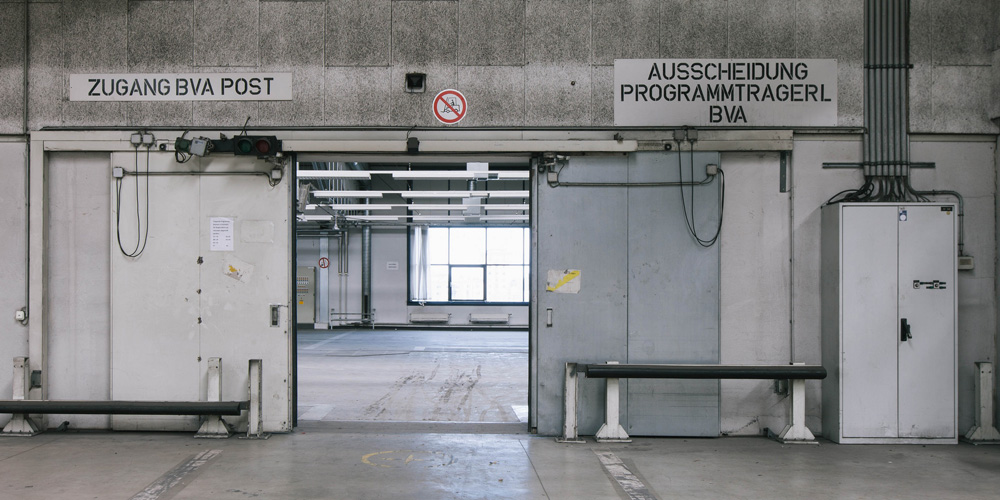 Photo: Florian Voggeneder
This logistics feat took a tremendous amount of technology to pull off, but it still would have been impossible without a workforce of about 1,000 men and women.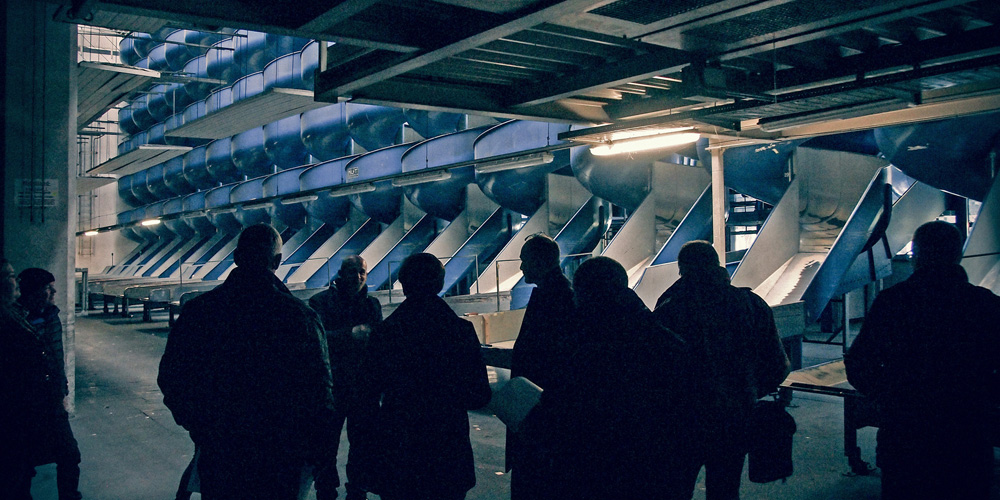 Photo: Martin Hieslmair
One of the highlights of PostCity is its battery of blue, 12-meter-tall spiral chutes. To behold this astounding sight close up, sign up for one of the free guided tours being offered from May to September 2015 (reservations: ars.electronica.art/postcity. Or mark September 3-7, 2015 on your calendar, when you can experience it along with a lot of other truly amazing stuff at the Ars Electronica Festival.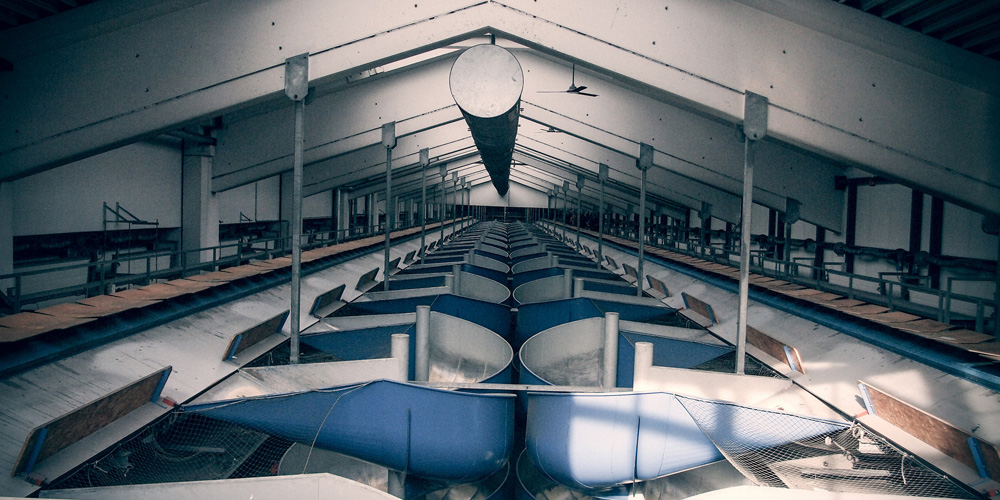 Photo: Martin Hieslmair
The packet sorting unit meandering from one huge room to the next was about 4,000 meters long.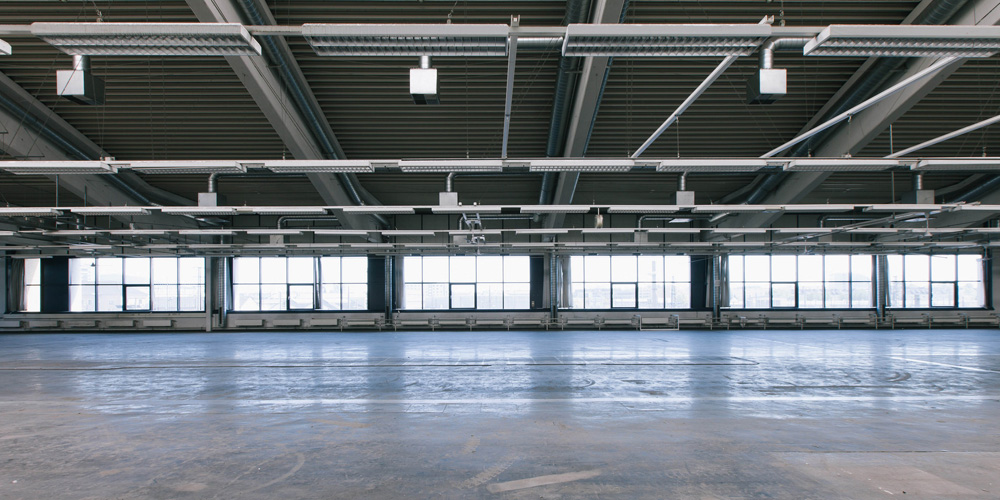 Photo: Florian Voggeneder
No shortage of space here—10,000 packages could be stored at this facility. Except for the imposing spiral chutes, most of the halls are totally vacant.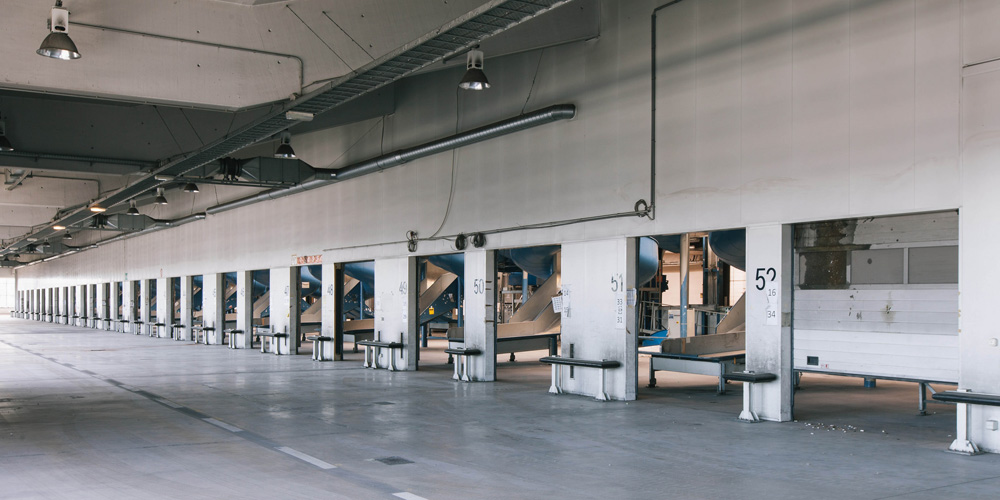 Photo: Florian Voggeneder
Putting up this structure providing over 80,000 m2 of usable space cost 1.6 billion Austrian schillings [over €100 million]. It remained in service for 20 years.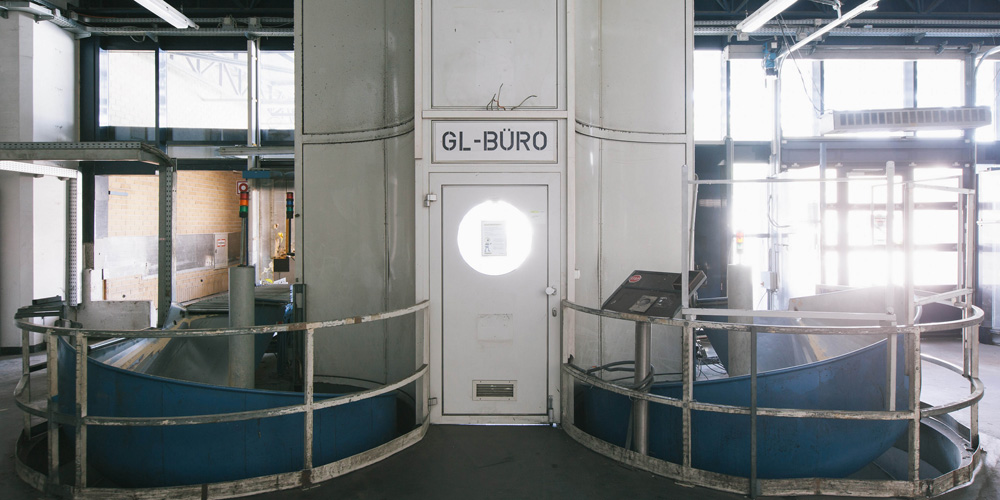 Photo: Florian Voggeneder
Over time, mail delivery shifted from the rails to the roads. This process was consummated by the construction of a new postal service logistics center in Allhaming, a 20-minute drive from Linz. Since August 2014, the Linz facility has been obsolete.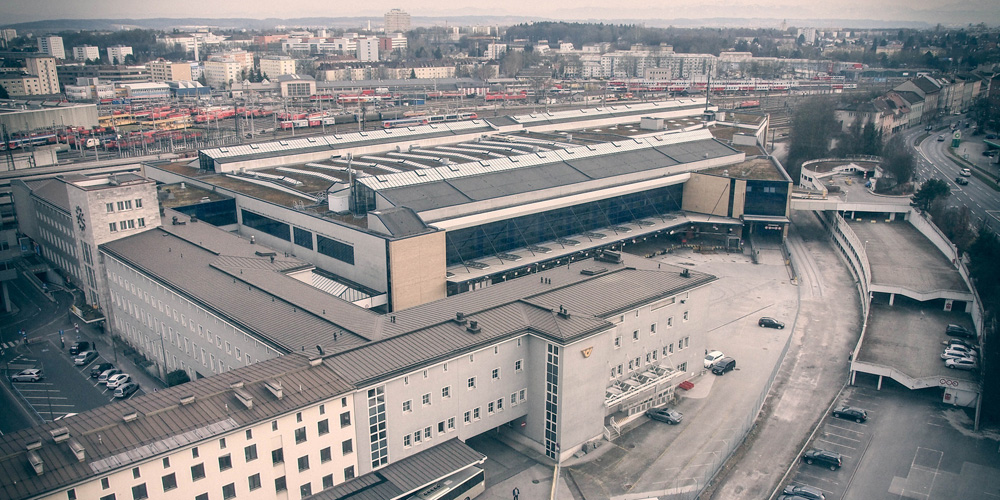 Photo: Martin Hieslmair
Fortunately, you might say, because the next opportunity to stage the Festival for Art, Technology and Society on this massive scale right in the middle of downtown Linz won't come along so soon.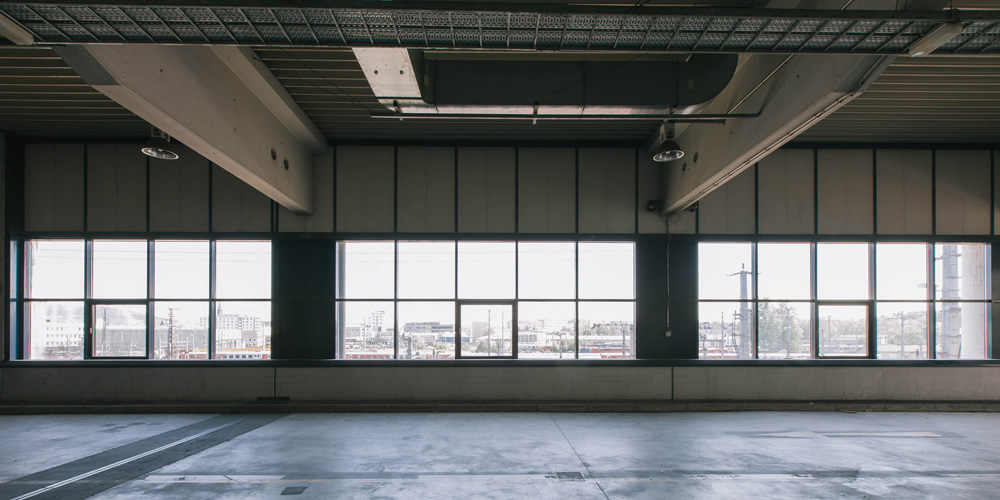 Photo: Florian Voggeneder
So there's more than enough space for exhibitions, workshops and concerts, for u19 – CREATE YOUR WORLD, the festival-within-a-festival for youngsters, for architectural models and ideas for 21st-century habitats, for futuristic scenarios and retrospective looks at urban development.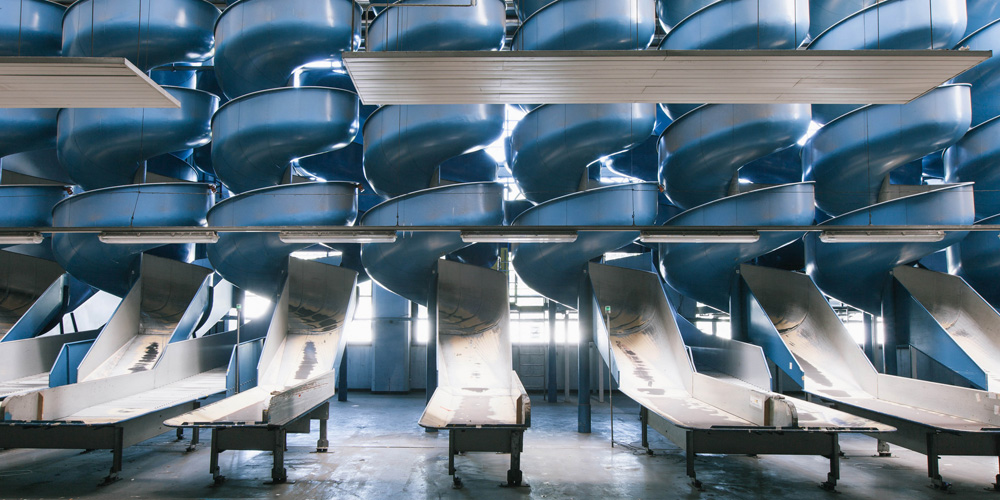 Photo: Florian Voggeneder
And, everywhere, there are traces of the past … on the floors, on the walls. Gone are the parcels, and the couriers going about the swift completion of their appointed rounds.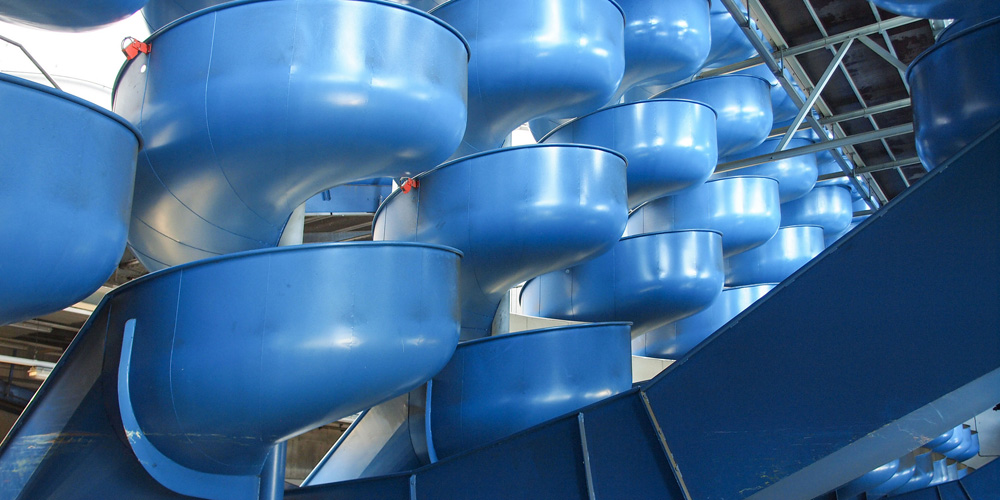 Photo: Martin Hieslmair
But PostCity isn't only an amazing sight to behold. During the lead-in to the Festival, it will also be the site of participatory projects in which everyone's encouraged to get involved. Details about the 2015 Ars Electronica Festival's lineup of preliminary events are online at ars.electronica.art/postcity.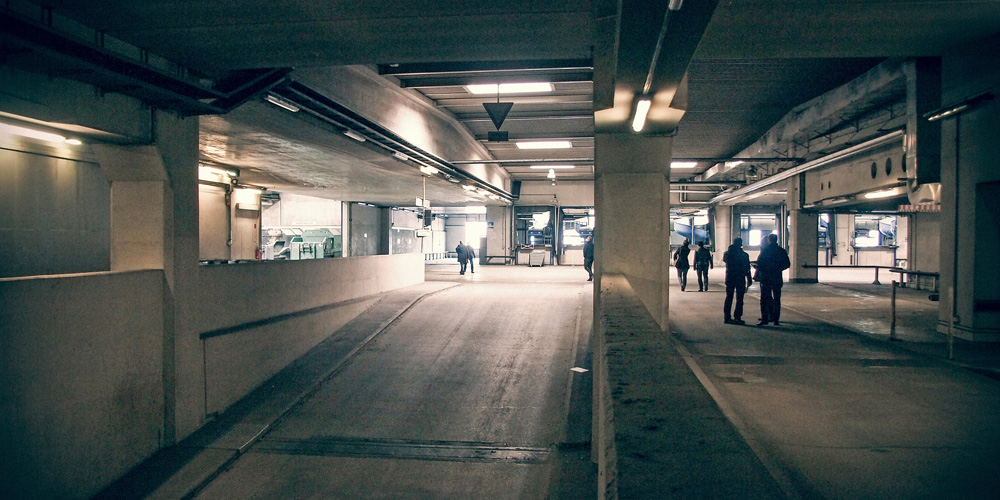 Photo: Martin Hieslmair
Regardless of what becomes of these premises in the future, it would be a real shame to miss this opportunity to see them now!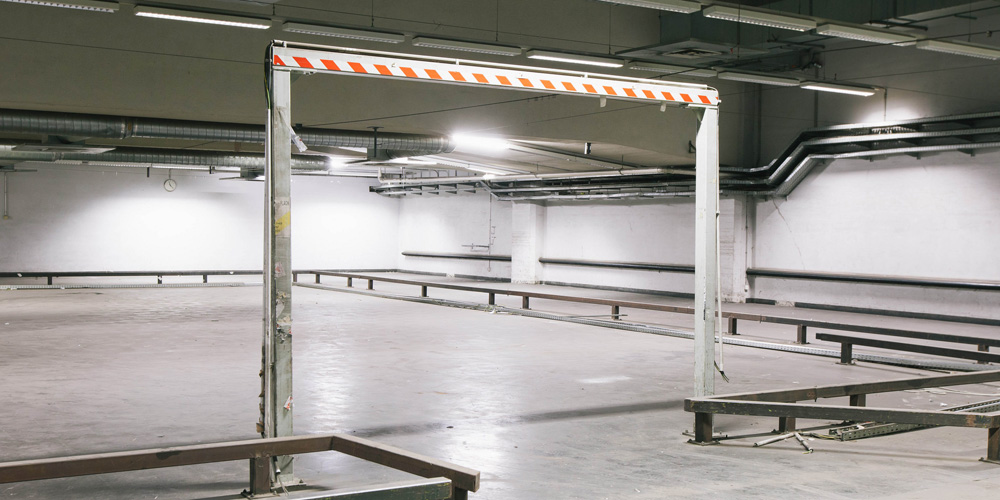 Photo: Florian Voggeneder