u19 – CREATE YOUR WORLD is Ars Electronica's future-oriented initiative for youngsters. What began as a Prix Ars Electronica category for young people under age 19 developed in 2011 into the CREATE YOUR WORLD Festival designed to provide young people with a setting within the Ars Electronica Festival in which to exchange ideas about the world of tomorrow. Participants do arts & crafts, develop and draw, use tools, program computers and lots more. Now, Ars Electronica has come up with another highlight for young people: the CREATE YOUR WORLD Tour! Selected schools and other institutions will be hosting a lineup of workshops designed to integrate the contents and ideas of u19 – CREATE YOUR WORLD into everyday life in the classroom.
We recently had a chance to chat with Hans Christian Merten, the producer of u19 – CREATE YOUR WORLD and initiator of the CREATE YOUR WORLD Tour.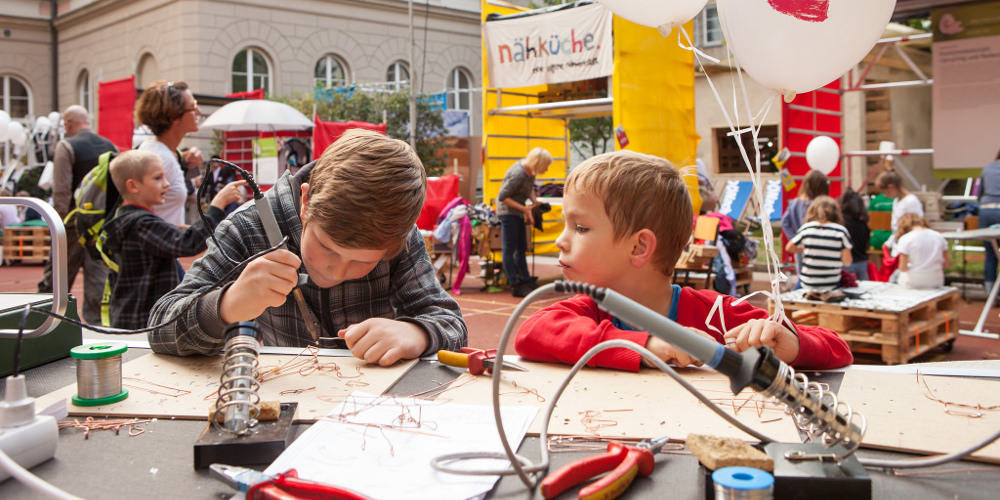 Credit: Florian Voggeneder
CREATE YOUR WORLD is going on tour. Why?
Hans Christian Merten: The tour is what you might call a large-format, full-year extension of the CREATE YOUR WORLD Festival. We're always so delighted by the great atmosphere at the festival and so impressed by our visitors' openness to trying out new things that we decided to expand this format and send selected projects out on tour.
Our aim is to institute a quick and uncomplicated way for schools to add current content and topics at the nexus of art, technology and society to their curriculum. There's a lot of innovation in these areas, which are developing so rapidly that it's difficult for principals and teachers to work this material into their syllabus. The mission of this tour is to support schools and the educational system in taking advantage of this external input, and thus provide a convenient way to integrate this material into everyday life at school.
An essential aspect of this is making these offerings available to schools—and thus to students and teachers—free of charge.
Credit: Florian Voggender
What workshops will be offered?
Hans Christian Merten: Across the spectrum! The offerings range from Arduino workshops, carton architecture and electronic music production all the way to workshops on the environment and society. Like the colorful, wide-ranging lineup we put together every year for the CREATE YOUR WORLD Festival. Of course, we'll also be "mobilizing" projects from the Ars Electronica Center.
Who's the target audience of these workshops? Are there prerequisites?
Hans Christian Merten: The tour's been conceived primarily for pupils, but we've intentionally set this up to give teachers the chance to use these projects and workshops free of charge as continuing professional education units and for this to provide impetus for future coursework in these areas.
There are no prerequisite skills or knowledge. The workshops are meant to inspire and motivate people to try out new things and to take them to the next level outside the classroom. Needless to say, we make a concerted effort to adapt the contents of each workshop to the particular type of school at which it's being presented.
This tour is also collaborating with regional artists who'll be taking part in these workshops to impart their innovative ideas directly to kids and young people.
This type of "threefold enrichment" is a remarkable win-win-win situation, and we believe that a format like this can be successfully launched throughout Europe.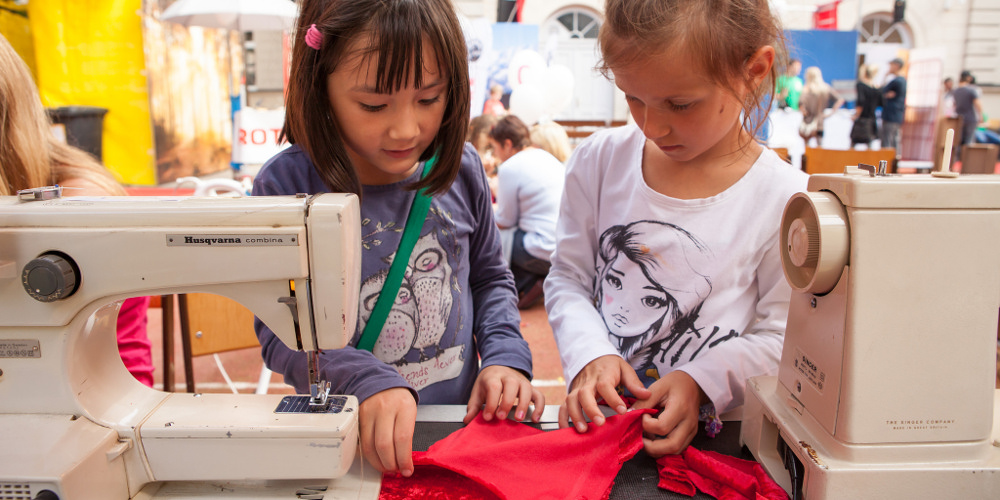 Credit: Florian Voggeneder
What's the sequence of events that make up workshops like this?
Hans Christian Merten: They vary—we custom-tailor each one to the infrastructure available at the particular school. The artists get in touch with the schools directly and arrange the date, time and duration of the workshop. They range from four instructional units to a whole school day.
How can someone take part in the tour?
Hans Christian Merten: Pupils as well as teachers can apply by sending an e-mail to tour@aec.at. There's no direct registration since we select the schools individually. Here, we're attempting to reach those who can't make it to the Ars Electronica Center in the context of a regular school outing. We'd also be pleased to hear from artists who have a project that's appropriate for the tour and that they'd like to present to kids and young people.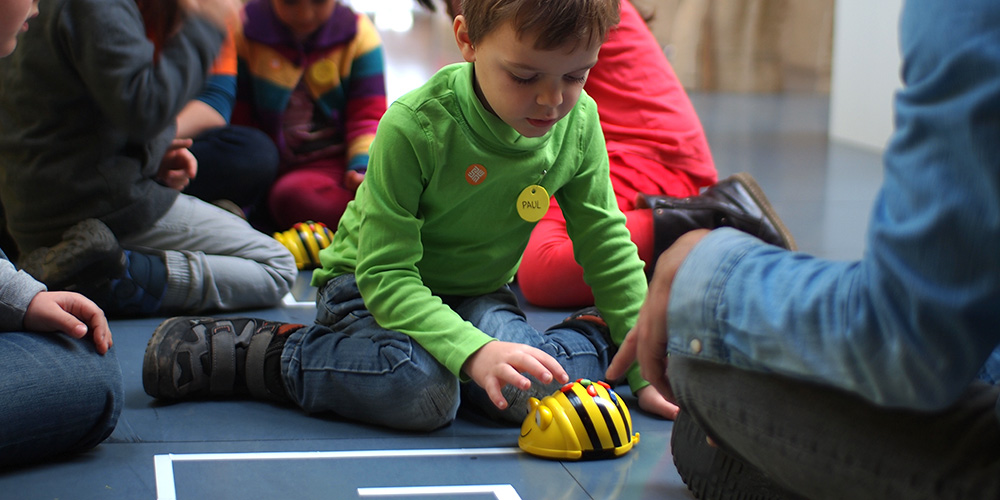 Credit: Martin Hieslmair
How do pupils benefit from these workshops?
Hans Christian Merten: The interesting aspect for pupils is that they get to work together with their teachers. And these workshops are also designed to motivate teachers to increasingly integrate new technologies into their classroom instruction. The sustainable implementation can then be discussed jointly with the teacher in class. That nurtures a sense of community among class members, and might even lead to a joint process of setting up or revising a particular class' curriculum.
These projects are also going to be presented at the Ars Electronica Festival. What exactly is being planned here?
Hans Christian Merten: The Ars Electronica Festival will be both the start and finish of each school year's tour. We'll invite all participants to a feedback session here at which they can suggest improvements and talk with others about their experiences. And, of course, the festival's program can also provide them with fresh inspiration for their next projects. Plus, the festival is a great opportunity to get the ball rolling to arrange a tour visit.
Details about the CREATE YOUR WORLD Tour and how to apply for it are available at https://ars.electronica.art/u19/tour/