ARTSAT1: Invader, the world's first art satellite, blasted off into outer space on February 28, 2014. The Invader is cube-shaped; each edge is 10 cm long. It weighs 1.85 kg. It's equipped with an Arduino-compatible computer that has enabled its ground control crew at Tama Art University in Tokyo to successfully carry out a series of artistic missions: the algorithmic generation and broadcast of synthetic voices, music and poetry, recording and transmitting image data, and communication with the ground control station by means of a chatbot program. The ARTSAT project was also part of the mission of the [SPACE x ART] − Beyond Cosmologies exhibition at the Museum for Contemporary Art in Tokyo. In an installation there, data and elements delivered by Invader were fragmented, and visitors were invited to reassemble them based on their individual preferences.
The 2015 Prix Ars Electronica jury honored the ARTSAT: Art and Satellite Project with an Award of Distinction in the Hybrid Art category. In September the project will be exhibited at the Ars Electronica Festival 2015. We talked to Akihiro Kubota, the project leader of ARTSAT.
The name "ARTSAT" comes from "satellite made for the purpose of art." How did you get the idea to design, build, program and launch the first nano art satellite into space?
Akihiro Kubota: I founded a small hackerspace at Tama Art University in 2010. One day, Mr. Toshiki Tanaka visited and observed the university. He was working at the Nano-Satellite Center and had experience of development of a nano satellite at the Graduate School of the University of Tokyo.
Since I already knew of the success of CubeSat at the University of Tokyo, we talked about the possibilities of a light, agile and low-cost nano satellite. A nano satellite is an independent microcomputer system powered by solar panels, which communicates with ground station. If it becomes a personal media like computers in the 70's, which can be used by everybody, not only by experts, we can use it as a new media for art and cultural activities beyond the normal scientific and engineering purposes.
Then we two started ARTSAT: Art and Satellite Project. Its motto is "Satellite as Media." A search for new interdisciplinary and hybrid media art using satellites as a new media has begun.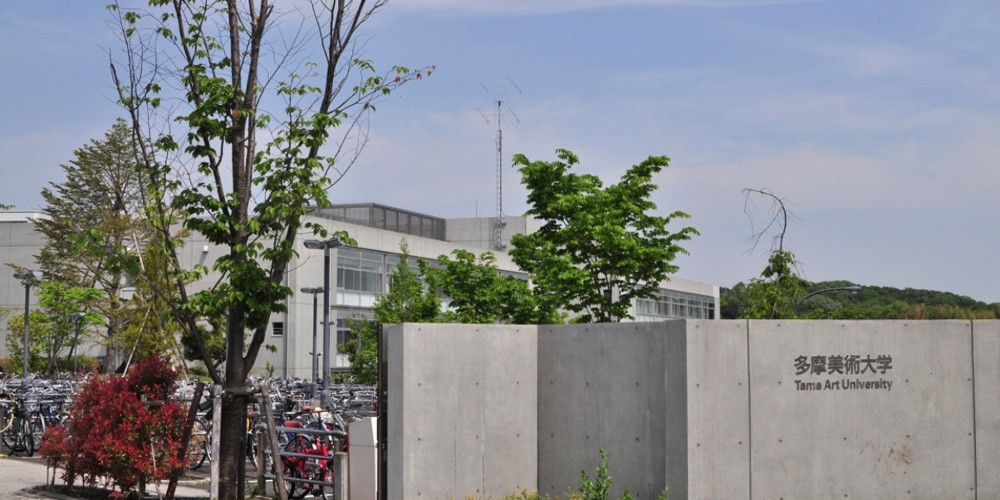 The project, a collaboration between Tama Art University and the University of Tokyo, is run by members from various fields. Which fields were involved? Was the collaboration between so many different scientific fields difficult?
Akihiro Kubota: The members of ARTSAT Project are mainly students including graduates of engineering departments of the University of Tokyo and the Art and Media Course at Tama Art University. There are also members who participated from outside such as amateur radio (ham) operators, independent designers, etc.
Moreover, we started PBL (Project-Based Learning) classes at Tama Art University. They are open classes for diverse students from various departments including fine art and design courses. It is important for members of the various fields to work together from the beginning of the project.
In order to communicate smoothly with the people from different backgrounds, we must share a kind of common language in the project. In the case of ARTSAT Project, the art satellite itself becomes the common language among members. The satellite, the focus of the project, works as a media to connect different fields, too.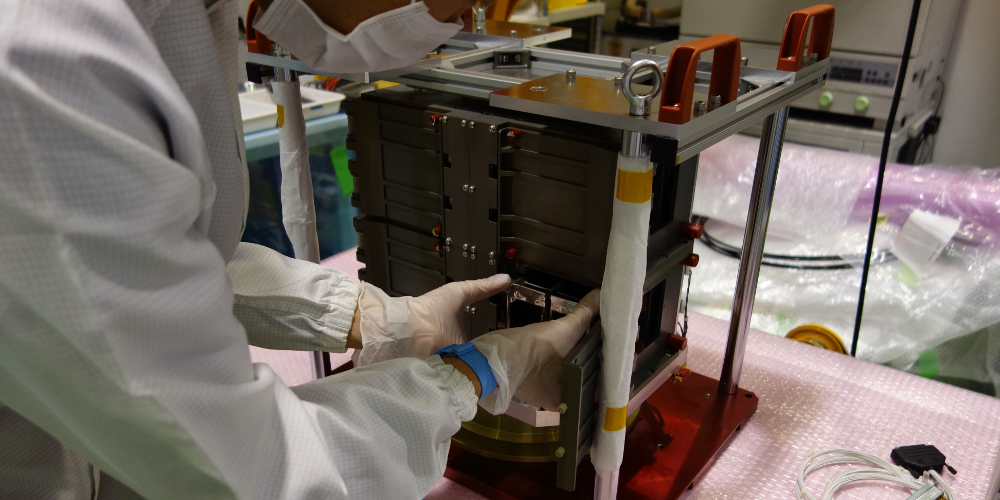 What was the biggest obstacle during the project?
Akihiro Kubota: To develop a satellite that functions autonomously in a severe space environment is very difficult, but it is inadequate to achieve our objectives. In order to launch and operate a satellite continuously in orbit, we also had to develop ground station hardware and software to control transceiver and antenna direction. Satellite frequency coordination with the International Amateur Radio Union (IARU) and the Ministry of Internal Affairs and Communications (MIC) is indispensable. The strict safety requirements of Japan Aerospace Exploration Agency (JAXA) are also needed to launch INVADER as a piggy-back satellite onboard the H-IIA rocket. In addition, we created and exhibited artworks concurrent with the development of the art satellite.
The most important and difficult problem for us was the appropriate management of so many complicated issues simultaneously and without delay.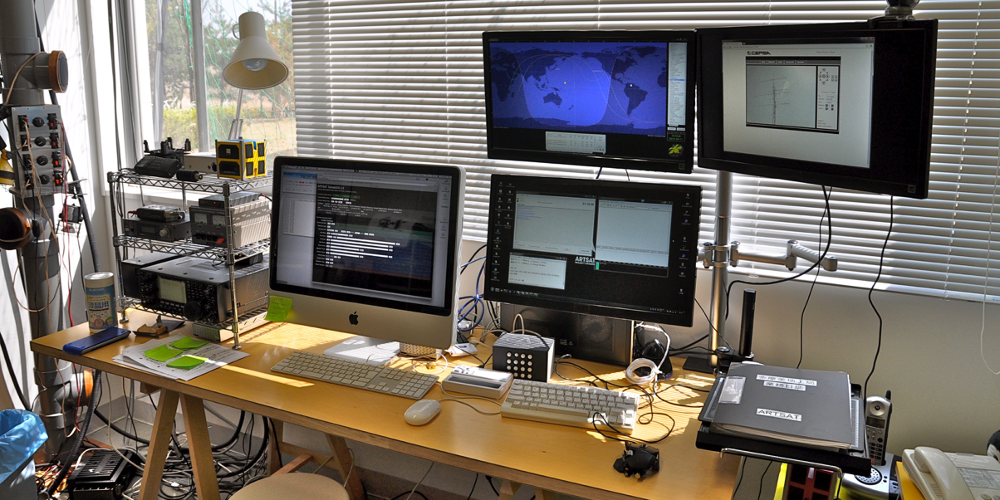 The project understands Earth-orbiting satellites and deep-space spacecrafts as "media that connect Earth with outer space." Why is such a connection important?
Akihiro Kubota: Many problems that we are facing today require the wider viewpoints from a distant place beyond the frames of individuals, societies and nationalities. The Art Satellite, which can execute personal software, is, so to speak, a remote self in outer space, and the data from the satellite is the life log information of another self. We can share individual viewpoints from space by connecting Earth with outer space using personal art satellites as media. Art as well as science and technology also have to aim at space, the final frontier.
Your aim is to transform satellites from specialists' tools to common media for daily use. How should satellites be used as common media on a daily basis?
Akihiro Kubota: We will be able to get any data from space independently by using satellites as personal media. It is not big, but unique and precious. However, we can use it freely and daily like today's personal computers and the Internet. Many countries and companies have recently come to have an interest in military and commercial use of space. I want to put the brakes on monopolizing space by showing the possibilities of personal art satellites. The ARTSAT project is also a part of an art movement to liberate space.
You said there are still new forms of art to be discovered, latent in new material, media, formats and methods that come our way. Which new forms of art could you imagine?
Akihiro Kubota: Low-res (personal) reality can make a greater impact on a person's way of thinking than high-res (public) fiction such as Gravity and Interstellar movies. New forms of art must exist within the movement, speed, distance, temperature and noise from space as they are in themselves. It is a kind of "hybrid" conceptual art since it expands our imagination through physical perception of real satellite data.
INVADER's V is for Vehicle. Vehicle equipped with programmable microcomputers like INVADER is today's new medium. Old media, like computers, are the content of new media. The recent boom in personal UAVs (drones), ROVs, robots and self-driving cars also indicates this fact. It is said that personal satellites and spacecrafts are the most distant vehicle media in the world.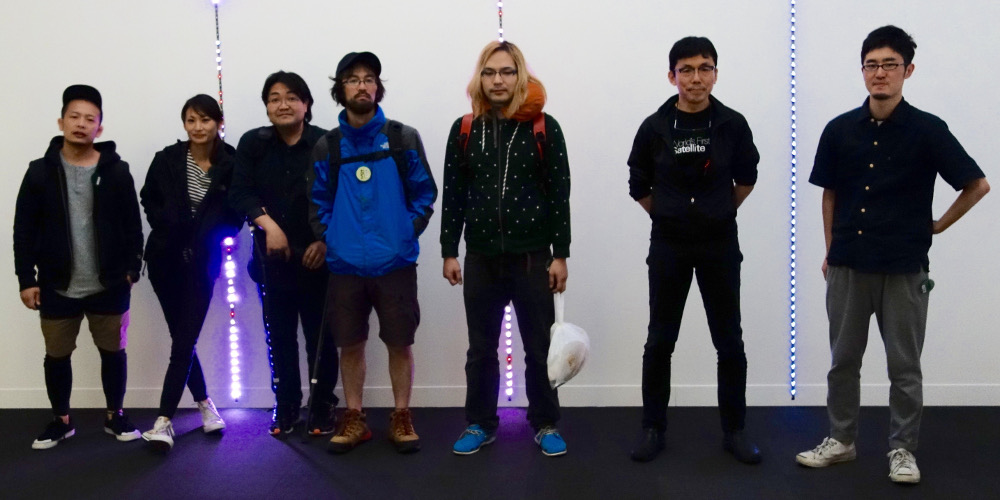 The satellite is based on open source technology. Why did you decide to do that?
Akihiro Kubota: Personal media must be open media. For us, it was self-evident to develop the world's first art satellite using open source technology. It can also connect space development with hacker culture and the maker movement. This is because we adopted an Arduino-compatible microcontroller as the user-programmable mission OBC of INVADER. The key feature of INVADER is its software rather than the hardware of the satellite. To make the software of INVADER open and free is the fundamental philosophy and natural approach of the ARTSAT Project.
If you want to see the world's first art satellite with your own eyes, you should come to the Ars Electronica Festival from 3rd to 7th September. The satellite is shown at the cyberArts exhibition at the OK Center for Contemporary Art Upper Austria.